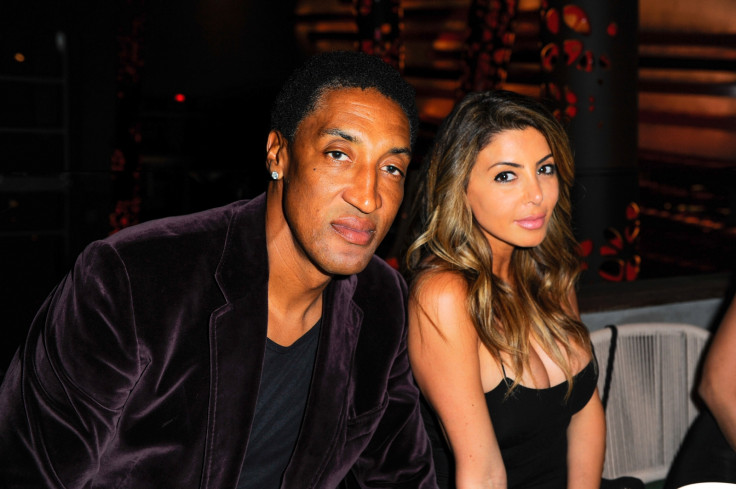 Weeks after Scottie Pippen filed for divorce, an audio has surfaced on the internet allegedly suggesting that his wife Larsa made a distress call to 911. The voice recording, which was published by TMZ, claims that Real Housewives of Miami star was tearful during the call and complained about her husband's aggressive behaviour towards her.
The news outlet claimed that the call was made on 1 and 4 October. In the first recording, the tearful caller was heard saying: "Can you send someone over here? My husband's being really aggressive with me." The same person reportedly made a second call to Fort Lauderdale Police and said: "My husband's gotten crazy again with me."
However, the authenticity of the audio is debatable. The legal team of the former NBA star also rejected the reports any physical violence allegations.
"Mr. Pippen is aware that some members of the press have obtained 911 recordings recently made by Ms. Pippen. While these recordings speak for themselves, Ms. Pippen did not make any allegations of physical violence by Mr. Pippen," Scottie's attorney Roberta G. Stanley was quoted as saying by in a statement. (via People)
The lawyers, in a statement, requested privacy following the couple's divorce proceedings. "Although Mr. and Ms. Pippen both have public personas, their divorce is a private matter. Mr. Pippen requests that the press respect his privacy and that of his family during this time," the statement added.
The 51-year-old NBA legend on 18 October filed for divorce from his wife of 19 years. Both of them share four children together: Sophia Pippen, Scotty Pippen Jr., Justin Pippen and Preston Pippen. The 42-year-old reality star's alleged closeness with rapper Future is being blamed for their troubled marriage.