A man is being hunted by the RSPCA for drinking three live goldfish in a cocktail of urine, cider and engine oil.
The unknown man, wearing only a pair of underpants and a bow tie, posted a video of himself drinking goldfish in the revolting mixture for the game Neknominate.
The latest video, which has been removed from Facebook, is the latest footage to be published by users taking part in Neknominate, which sees willing participants drink excessive amounts of alcohol and other substances while taking part in potentially dangerous tasks.
Other social network users praised the man for his actions. One wrote: "Smashed it... Knew you would come through - the fishes are your secret weapon."
Others commented: "Hats off, that's class" and "That's by far the sickest I've seen. Gagged watching it."
It is believed the man is from Derby and RSPCA officials have called in police to help find and prosecute the goldfish killer.
Nicola White, an RSPCA wildlife scientist, said: "We are extremely concerned about this shocking new trend.
"We have had quite a few similar cases reported to us in a very short space of time – but this could be just the tip of the iceberg as there's probably many more we have not been told about.
She added: "Eating a live animal and posting of a film of it on the internet is not some light-hearted joke – it is unacceptable. It sends out a clear message that animal cruelty is OK as long as it is in the guise of entertainment.
"We urge people not to take part in this horrible craze and to report to us anyone who is taking part."
White revealed the charity had received 7 calls this week, with complaints of people drinking goldfish.
The Neknominate drinking game gained widespread popularity across the UK, as players undertake increasingly dangerous tasks to try and "beat" opponents. Once they have completed their "neknomination" in a video, they nominate someone else to do the same.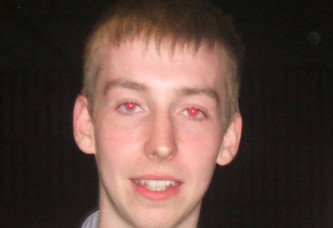 Participants have posted videos of eating raw chicken skulls, drinking urine and even dangling from helicopters while drinking excessive amounts of alcohol, urged to carry out the tasks by peer pressure.
In one shocking video, a man is seen drinking a pint of WD40, while another includes someone drinking a beer before nailing his testicles to a table. Afterwards, he drinks another can of beer.
Two teenage deaths have reportedly been attributed to the game. The body of Jonny Byrne, aged 19, was recovered from River Barrow in County Carlow. He had earlier been seen entering the river near Milford Bridge after taking part in a Neknominate challenge.
Officials in Dublin are also investigating the death of a 22-year-old, whose body was found in a house in Macken Street. A Garda spokesman said the death of Ross Cummins was not suspicious, yet media reports claimed his death was linked to the Neknominate phenomenon. The cause of death is yet unknown.