North Korea war? Trump says the US is preparing 'very severe things' for Kim Jong-un
Tensions have increased since successful test of an intercontinental ballistic missile
Donald Trump said that he is considering a series of "very severe things" to respond to the intercontinental ballistic missile (ICBM) test conducted by North Korea. Speaking at a joint press conference with the Polish President Andrzej Duda, he condemned the "very bad behaviour" of North Korea.
On Tuesday 4 July, the hermit nation took part in a test launch of a missile which is thought to have been capable of reaching the US mainland. "I have pretty severe things that we're thinking about," Trump said of a possible US response. "That doesn't mean that we'll do them."
Trump's words follow those made by the US ambassador to the UN, Nikki Haley, who told the security council that the US was willing to use its "considerable military forces" on North Korea "if we must."
The topic is expected to be raised by officials at the G20 summit which starts on Friday in Hamburg. After the test, the US and South Korea responded with a series of military drills in the Sea of Japan.
All nations condemned the attack including Russia and China, but they called for a softer response to the growing crisis in the Korean peninsula. Russian diplomats said that using the military "should be excluded" while the Chinese echoed those sentiments saying that "military means must not be an option".
Despite the Chinese vocally denouncing the test, Trump has grown impatient at Beijing's relationship with North Korea. He tweeted on Wednesday 5 July: "Trade between China and North Korea grew almost 40% in the first quarter. So much for China working with us - but we had to give it a try!"
North Korea has responded by saying that the pressure the US is trying to put on them "will never work." It also claimed it is "a full-fledged nuclear power that has been possessed of the most powerful inter-continental ballistic rocket capable of hitting any part of the world".
Trump's latest comments show the fragility of the situation, which shows no sign of calming.
General Vincent Brooks, the commander of US Forces Korea, Combined Forces Command and the United Nations Command, said the only thing preventing a war from starting was "self-restraint".
Japan has strongly criticised the missile test and was back by the US with defence secretary James Mattis reconfirming America's committal to defending the Japanese.
North Korea has a large and heavily armed land army. It is also thought to be in possession of nuclear, biological, and chemical weapons.
South Korea has a smaller army but is well-equipped and backed by the full might of the US military. A war would likely lead to devastating losses, both military and civilian, on the Korean peninsula.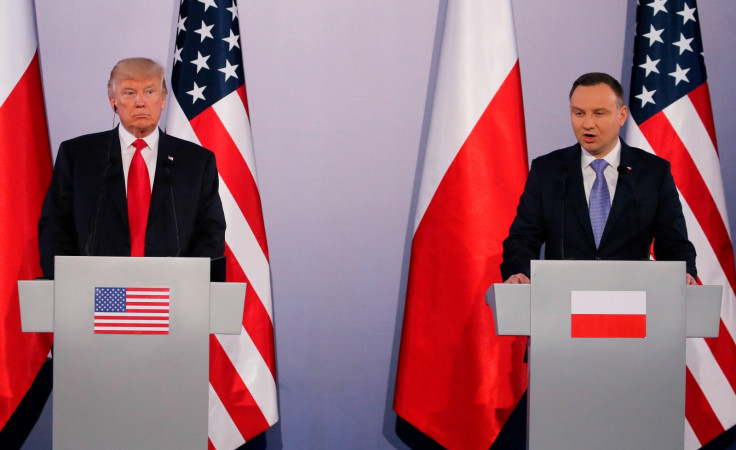 © Copyright IBTimes 2023. All rights reserved.