Comedian and Hollywood actor Gene Wilder, who starred in films such as Young Frankenstein, Blazing Saddles and Willy Wonka and the Chocolate factory, has died at the age of 83.
Wilder's nephew - director Jordan Walker-Pearlman - said on Monday (29 August) that the actor died late on Sunday in Stamford, Connecticut, due to complications from Alzheimer's, according to AP.

He was best known for his role in the children's book by Roald Dahl. He was also known for his more adult comedic work, including Woody Allen's 1972 film Everything You Always Wanted to Know About Sex * But Were Afraid to Ask, where he appeared in a cameo role, playing a doctor who falls lustfully in love with a sheep wearing suspenders, named Daisy.
One of his strangest and funniest films was Mel Brookes' The Producers, in which he played Leo Bloom, an accountant on the verge of a nervous breakdown. The story centres around making one of the worst plays of all time in a money milking scheme. They come up with a sure-fire flop which should offend everyone, entitled Springtime for Hitler: A Gay Romp with Adolf and Eva at Berchtesgaden.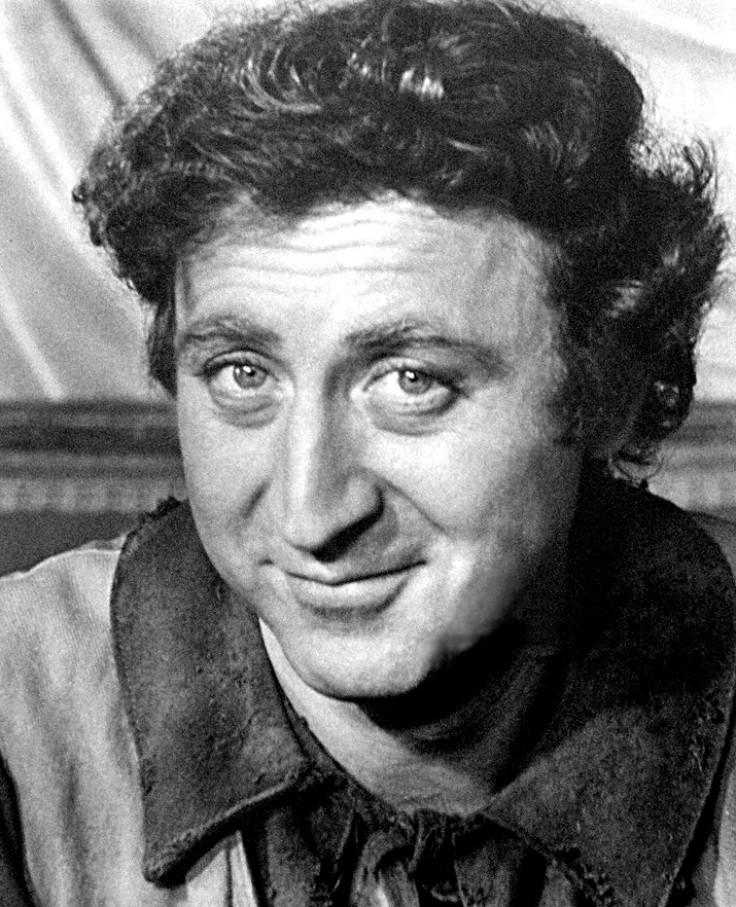 Wilder earned an Oscar nomination as best supporting actor. Wilder explained his comic physicality by saying: "My quiet exterior used to be a mask for hysteria," he told Time magazine in 1970. "After seven years of analysis, it just became a habit."
Tributes came in from Mel Brooks, Jim Carrey and Snoop Dogg. British actor Stephen Fry tweeted: "Farewell #GeneWilder, comic genius. Thank you for all those happy happy hours."
He was born Jerome Silberman in Milwaukee and enrolled in the Old Vic Theatre school in Bristol. He returned to the United States to study at the famed Actors Studio under Lee Strasberg.
The actor and writer was diagnosed with non-Hodgkins lymphoma in 1989 and is survived by his and his nephew and his fourth wife, Karen Boyer, who he married in 1991 .