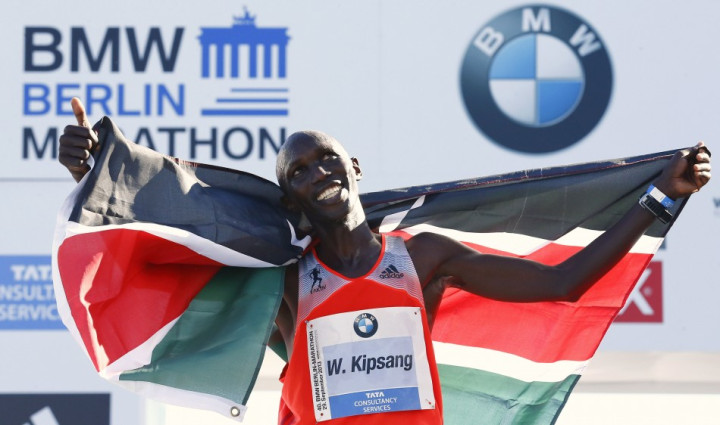 Kenya's Wilson Kipsang has broken the marathon world record in Berlin, smashing the previous fastest time by 15 seconds.
The 31-year-old clocked up a time of two hours, three minutes and 23 seconds, breaking the record set by compatriot Patrick Makau in the same race two years ago.
"I'm very happy that I have won and broken the world record," Kipsang said in a televised interview.
"I was really inspired by Paul Tergat when he broke the world record here 10 years ago and I'm very happy that I was in a position to break the record on the same course."
This is the ninth time a world record has been set in Berlin and five men's world records have been set here in the last decade alone.
Kipsang, who won the 2012 London Marathon and also took bronze at the London 2012 Olympics, produced a strong finish to leave compatriot Eliud Kipchoge a distant second almost a minute behind.
His victory takes his total marathon wins to seven since competing in his first in Paris three years ago, and he has run four marathons in under two hours and five minutes.
With the group whittled down to three runners, Kipsang - who trained specifically to break the world record in Berlin - made his decisive move at the 37km mark. He held off former 5,000 metres world champion Kipchoge before pulling clear of the pack in the final 2km on the fastest of the big city courses.
Kipchoge's time of 2:04:05 was a personal best, with fellow Kenyan Geoffrey Kipsang third in 2:06:26. Kenyan runners took all top five places. For full results, see the event's official website.