Wimbledon organisers have announced a retractable roof on Court No.1 will be in place for The Championships in 2019 while a 40% increase in prize money for 2013 has also been confirmed.
The centre court roof was installed in 2009 after a multi-million pound investment and will now be following with a cover for the other show court at SW19 to ensure the inclement British weather doesn't disrupt the schedule.
Organisers have also introduced an alternatively weighted prize money scheme with both singles champions receiving £1.6m, while players who exit the tournament between rounds one and three will see a 60% rise in their fee.
Those knocked out in the last 16 stage will benefit from a 40% improvement in prize money while players who purely qualify will receive a 41% increase, a two-year up-turn of 71%. Doubles players' overall prize money increase stands at 22% for 2013.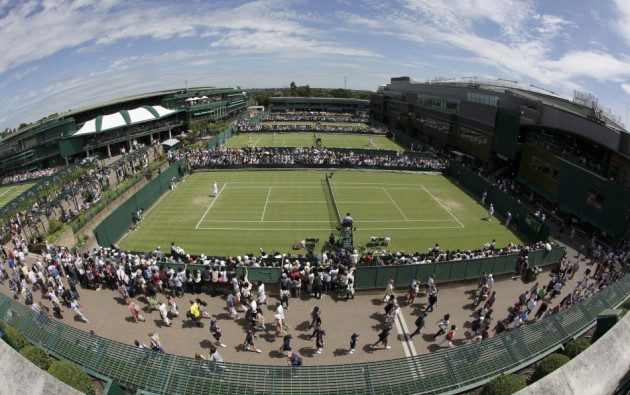 Philip Brook, Chairman of the All England Club and The Championships, said: "I would like to thank all those whose contribution to Wimbledon's success both on and off court has today enabled us to announce these significant levels of investment in The Championships.
"For the players, it is a deep appreciation of the demanding nature of professional tennis and the top-quality entertainment they bring, while for The Championships it is about giving all our visitors the finest stage on which to enjoy Wimbledon."
The overall reward increase is motivated by the tournament's wish to distribute prize money evenly across the draw, with slight alterations throughout the rounds.
The total money on offer has increased by £6.5m to £22.5m making Wimbledon the grand slam with the highest prize money. The Australian Open's kitty is around the £20m mark, while the French Open's purse stood at just under £16m in 2012.
The US Open has pledged to raise its' prize money to £32m by 2017, but last year stood at £22.2m, just £300,000 less than offered at the All-England Club this year.