Windows 10 is a 'Material Step' Towards Building the Best OS for Enterprise, says Microsoft
Windows Insider Program hit 1 million registrants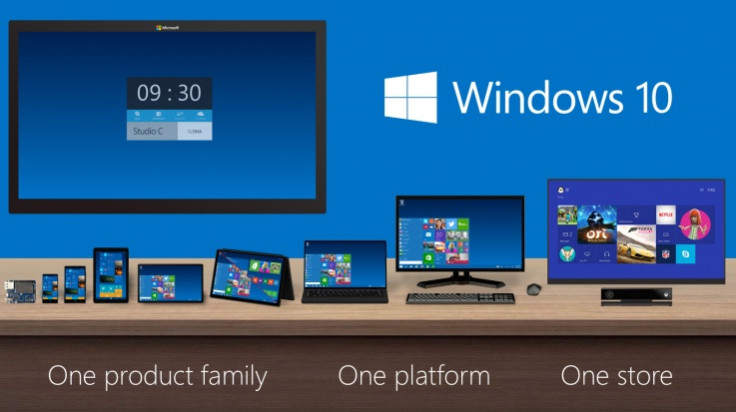 Windows 9 codenamed Threshold - this is what the Windows community was expecting Microsoft's next desktop operating system to be. The name along with the Windows version had popped up in innumerable leaks.
Surprisingly, Microsoft's event showcased Windows 10, representing a whole new generation of Windows, unlocking new experiences for users to work, play and connect.
So where did Windows 9 go and what happened to it?
"It came and it went," said Tony Prophet, Microsoft corporate vice president Windows marketing at the Dreamforce conference in San Francisco, citing Microsoft CEO Satya Nadella, who has been replying to similar questions in the very same way.
Microsoft does not want people to associate the next version of Windows with the unpopular Windows 8.
"Windows 10 is not going be an incremental step from Windows 8.1. Windows 10 is going to be a material step. We're trying to create one platform, one eco-system that unites as many of the devices from the small embedded Internet of Things, through tablet, through phones, through PCs and, ultimately, into the Xbox," Tony Prophet has been quoted as saying by Business Insider.
Microsoft is developing Windows 10 in quite a different manner. Through the Technical Preview version, Microsoft is letting users try the Windows 10 in the development process.
The 'Windows Insider Program', which provides access to Windows 10 Technical Preview, now has 1 million registrants, announced Microsoft's Joe Belfiore. More than 200,000 pieces of user-initiated feedback have been submitted via the Windows Feedback app from Windows Insiders.
Windows 8 also went through 1,240,000,000 hours of testing in public in 190 countries, confirmed Microsoft during the launch event for Windows 8.
But, what the Windows team failed to do was listen to the feedback from customers. With Windows 10, however, Microsoft will not repeat the same mistake, admits Prophet.
"The reason we're doing that is so we can listen to our customers, particularly enterprise users," adds Prophet, "Our objective with Windows 10 is....to build absolutely the best OS for the enterprise. That's the early focus. We've got the process. We've got one million people using it. And we're listening."
© Copyright IBTimes 2023. All rights reserved.