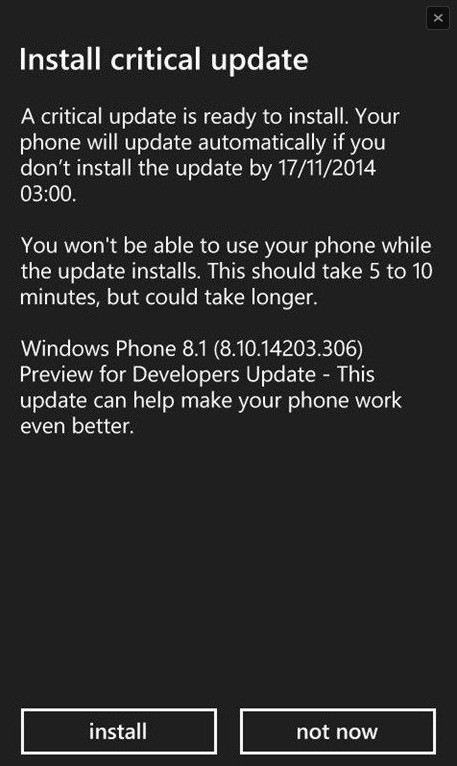 A new Windows Phone 8.1 build is now rolling out for devices on Preview for Developers.
Carrying build number, 8.10.14203.306 the update is listed as a critical one, suggests the release note.
If you have enrolled for the developer preview programme, you should be able to get the new build version. To check the availability of the update, head over to Settings>> phone update>> check for updates.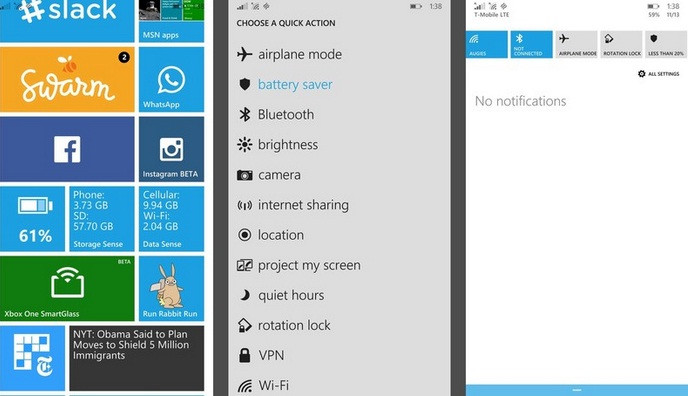 WPCentral has shared screenshots, which suggest that the 8.10.14203.306 build adds improvements to Battery Saver. You will get a real-time Live tile if you pin the Battery Saver app to the start screen. Also, you can add it to the Quick Settings. Following are the changes noticed in the Battery Saver v1.0.14201.0.
Battery Saver

Foreground vs background metrics: Usage bars now show foreground and background telling you how much power a particular app consumes and whether you're using it or not.
Time filters: A filter has been added to the usage view where you can now specify the timeframe of data to look at. Can now show data from the last day, two days or a week.
What does battery saver do?: Re-worded the settings page to more clearly indicate what battery saver mode does.
Real time live tile: If you pin the battery saver app to start, it now updates in real time! (Requires build 8.1.14203 or higher.)
Quick settings: You can now add battery saver to the quick settings menu and cycle through the battery saver options there. (Requires build 8.1.14203 or higher.)
Turn on until next charge: A new option to let users turn on battery saver until next charge.
Improved battery usage scaling: The usage data now scales to actual device battery capacity with full width mapping to 100% capacity. Additionally, the bars now use a logarithmic scaling algorithm to make the bars more visible when usage is small for a particular app.