Microsoft has pushed out an update to its Windows Phone 8.1 Battery Saver functionality, and the company's latest update is available to users of Windows Phone 8.1 in the form of a downloadable app.
Windows Phone 8.1 users can check out the Windows Phone store, and download the app for free.
What's new?
The updated battery saver app (version: 1.0.14131.157) now allows you to sort the apps that consume most power on your smartphones.
The 'Sort through' feature comes with three options viz. show apps with usage, show all apps and show apps that can run in the background.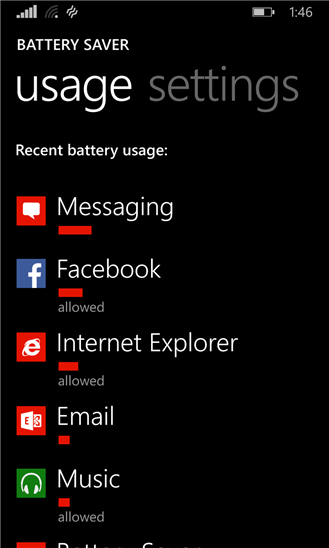 The options should make managing of apps much easier, considering the fact that the Battery Saver functionality earlier showed all apps randomly without allowing you to sort them by parameters.
The 'Show apps with usage' sort parameter displays all the applications that you have launched, along with the amount of battery that these apps have consumed at a particular point in time.
'Show all apps' displays a list of apps that are active at any instance.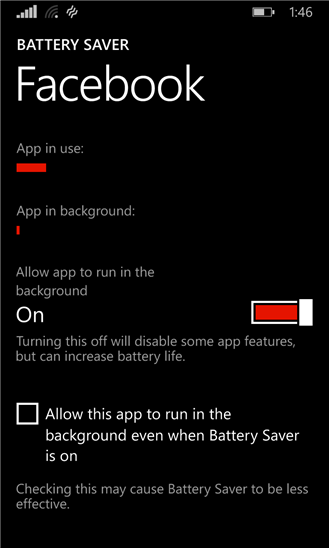 'Show apps that can run in background' displays a list of lips that can continue to remain active in the background with the current battery life, even when you have other applications open.
Battery Saver displays applications in the form of a list, whenever you choose to sort them. On paper, this functionality should aid Windows Phone 8.1 users in better managing their applications and the smartphone overall (by monitoring battery consumption).
What is battery saver functionality in Windows Phone 8.1?
Battery Saver is an application within Windows Phone 8.1, which allows users to keep a tab on the battery life and track its usage.
Battery Saver displays a list of apps that consume the most power, thereby allowing users to monitor app/battery usage within their Windows Phone 8.1 smartphones.
Last week, Microsoft had confirmed the seeding of the Lumia Cyan update to owners of Windows Phone 8 smartphones. Lumia Cyan update brings with it Windows Phone 8.1 ands various other features.
However, one major attraction of Windows Phone 8.1 is the Personal Digital Assistant (PDA) Cortana, which is currently restricted to users in the United States.
A developer preview version of Cortana is expected to hit other regions, such as the United Kingdom and China, shortly.