Stephanie Sinclair has been named as the winner of the 2017 Anja Niedringhaus Courage in Photojournalism Award, which celebrates women photographers whose work demonstrates bravery, dedication and skill, while reporting the news through images. The International Women's Media Foundation (IWMF) created the award to honour the courage and dedication of AP photographer Anja Niedringhaus, who was killed while reporting in Afghanistan in 2014.
Sinclair is a Pulitzer Prize-winning journalist known for gaining unique access to the most sensitive gender and human rights issues around the world. Through her work, Sinclair portrays –in a compelling, dignified and empathetic way – the lives of vulnerable girls subjected to practices such as child marriage, genital mutilation and acid attacks. Her ongoing 15-year series, "Too Young to Wed," delves into how child marriage has altered the fate of tens of thousands of young girls, and she has founded a nonprofit in the same name.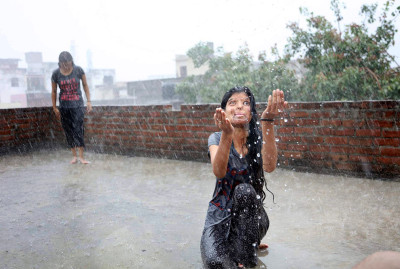 Nicole Tung received an honourable mention for work that shows the devastating effects war has on civilians and the emotional trauma of conflict in places such as Syria, Iraq, Libya and Egypt. The jury noted: "Like Anja, Nicole provides balance and a moment of hope, giving viewers a breath away from the intensity of war...Her dedication and compassion will continue to shed light on the dark corners of our world, where people are mired in isolation and desperation."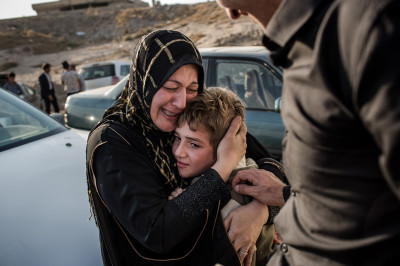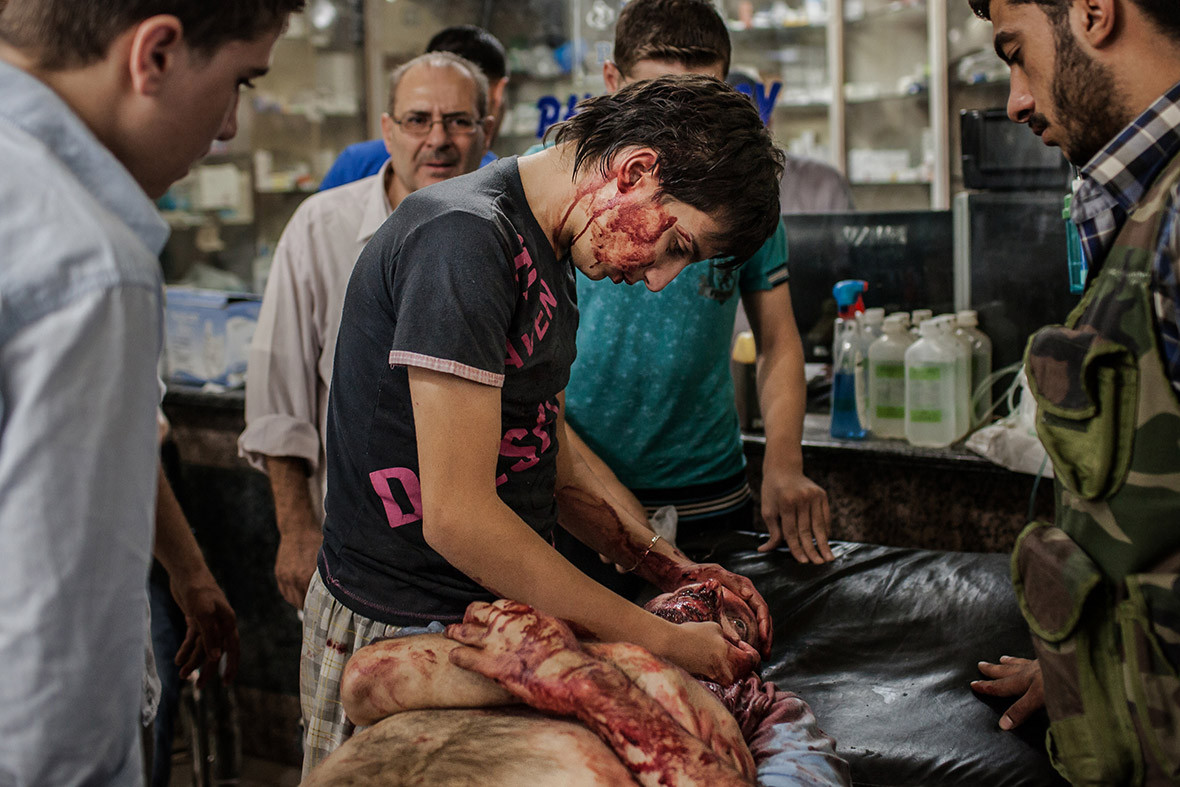 Louisa Gouliamaki, a Polish-Greek photographer based in Greece, received an honourable mention for displaying masterful visual storytelling on both the European refugee crisis and the revolution in the Ukraine. The jury noted: "Her work comprises immediacy and intensity during violent confrontations, and also moments of humanity and warmth."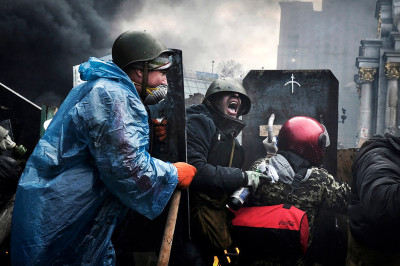 All three women will be recognised at an awards event in Washington, DC, on 8 June. The 2017 Anja Niedringhaus Courage in Photojournalism Award is presented in collaboration with Amsterdam-based World Press Photo Foundation, to support female photojournalists around the globe.
This IBTimes UK gallery features the work of some of the female photojournalists who have been named as runners-up in the 2017 awards.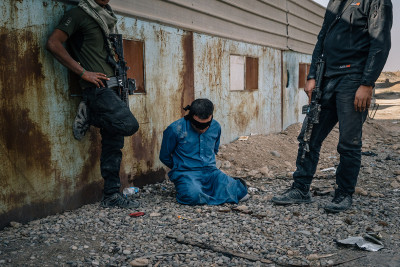 Since 1990, the International Women's Media Foundation (IWMF) has worked to unleash the potential of women journalists as champions of press freedom to transform the global news media. They seek to ensure that women journalists worldwide are fully supported, protected, recognised and rewarded for their vital contributions at all levels of the news media. As a result, consumers will increase their demand for news with a diversity of voices, stories and perspectives as a cornerstone of democracy and free expression. Through their programs and grants, theu empower women journalists with the training, opportunities, and support to become leaders in the news industry.
Pulitzer Prize-winning AP photographer Anja Niedringhaus (1965-2014) dedicated her life to documenting conflict and its impact on the people of war-torn regions. A native of Germany, she began full-time work as a photojournalist in 1990 when she joined the European Pressphoto Agency (EPA). One of her first assignments was covering the war in the Balkans where journalists were regularly targeted by Bosnian Serb forces. In 2002, Niedringhaus began working for the AP as a travelling photographer. She primarily covered the Middle East, Afghanistan, and Pakistan. For her compassion and commitment to capture the whole picture, the IWMF recognised her with the 2005 Courage in Journalism Award. Niedringhaus died while reporting from Afghanistan on 4 April 2014.