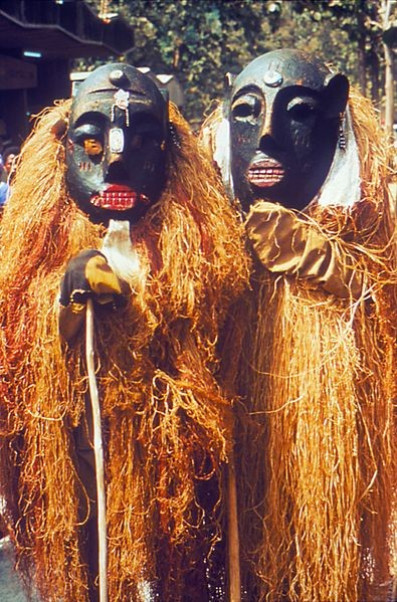 A witch-doctor who murdered a farmer and cooked his genitals has been declared insane by a court in South Africa.
Hopolong Moeketsi, 34, from neighbouring Lesotho, killed 84-year-old farmer Jan van Wyk on his farm in 2009.
The witch-doctor had also killed Wyk's neighbour, Basie Venter, 65, at his farm in Vierfontein a day earlier.
Venter's widow Mary told police that a man had called at their home during the night asking for food. After giving him something to eat, she looked out of the window to see Moeketsi hitting her husband over the head with an iron bar.
After leaving Venter's farm, Moeketsi went to Wyk's farm, 5km (3 miles) away. John Engelbrecht and a group of security guards were tipped off that the witch-doctor was on his way.
Badly mutilated
When they arrived, Englebrecht said they found Moeketsi sweeping the porch wearing just a shirt and underpants. His legs were covered in blood.
He ran into the house and attacked the group with garden shears when they tried to follow him. They overpowered him and found Wyk's "badly mutilated body" with his intestines strewn across the floor.
They found his genitals, believed to have been cut off while the victim was still alive, cooking in a pot on the stove. Police believe the murder was to harvest body parts for traditional medicine.
Moeketsi was declared insane and will be committed either to a mental institution or a prison.