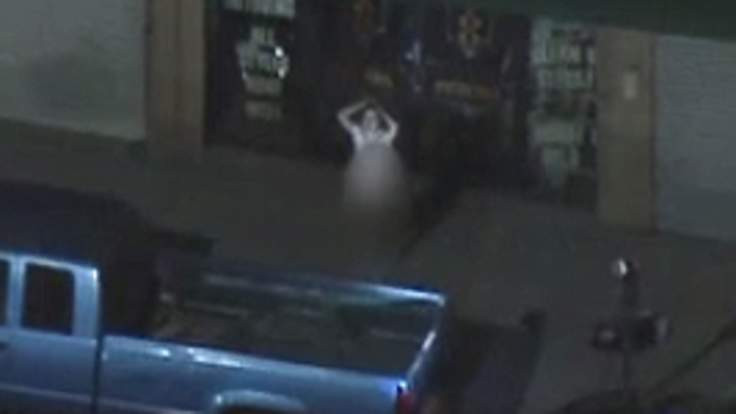 A woman stripped naked after a high-speed police chase in Southern California before she was finally arrested. The incident began when officers responded to a domestic violence call at a home owned by the woman's parents, Pasadena police said.
Lieutenant Vasken Gourdikan told a news conference the woman, who has been identified as 32-year-old Simone Gonzalez, allegedly threw a brick through a window at the house and rammed a car into other vehicles parked on the property.
"We got a 911 call from the parents after their daughter tried to run them over,'' Gourdikian said. "Officers then responded to the scene and that's when the pursuit began.''
Local media captured aerial footage of her car speeding through parts of Los Angeles and Ventura counties, with police in pursuit KTLA-TV reported.
The woman eventually abandoned her car in downtown LA where she attempted to enter a bar. She was refused entry and began removing her clothes as officers moved in on foot to arrest her.
She was arrested at the scene. Lt Gourdikan told Fox11News: "There appears to be some sort of mental imbalance involved with her,"he said. "But that will have to be sorted out after she is booked on the charges."
Gonzalez faces felony charges including assault with a deadly weapon, evading and reckless driving.