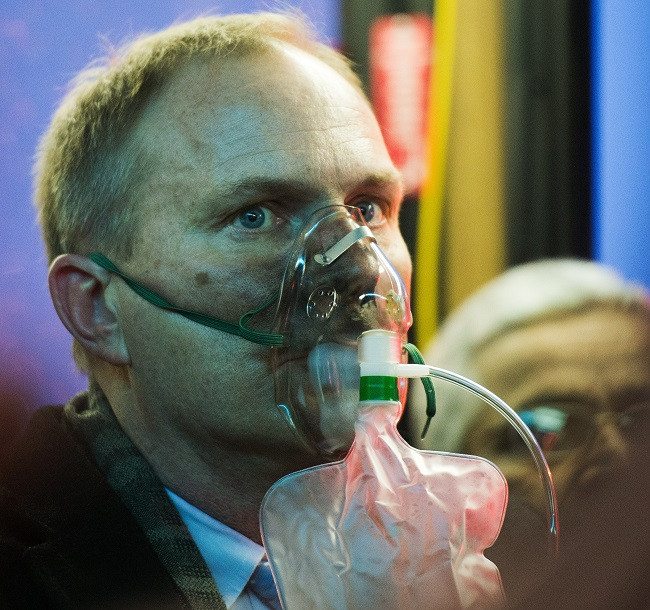 A train passenger was killed and 83 others needed hospital treatment when smoke engulfed a train in Washington.
The woman died after becoming distressed as the train stopped in a tunnel after leaving L'Enfant Plaza station on the Metro system during the afternoon rush hour on 12 January.
83 passengers were taken to hospital suffering from smoke inhalation and two people remain in a critical condition following the incident, which was caused by an electrical fault with one of the cables that powers the trains.
Passengers panicked as smoke filled the carriages and the power was cut off.
"The power went off. The train stopped. The lights went out. And the smoke appeared," said passenger Jason Hill, 3. "It built up fast, man, until you couldn't see anything. Eventually it was like we were basically out of air."
Some passengers said it took firefighters about an hour to escort them out of the train. However, Eugene A Jones, the interim chief of Washington DC Fire and Emergency Medical Services said the time it took to assist passengers was "nothing like" an hour's wait suggested by some passengers.
He said: "While the power may have been turned off to the track bed where the firefighters would go in to make rescues, they heard trains running on the lower level" of the station. So in their mind, they wanted to make sure that before they put people on the track bed that the power was actually off."
The cause of the fire is under investigation.