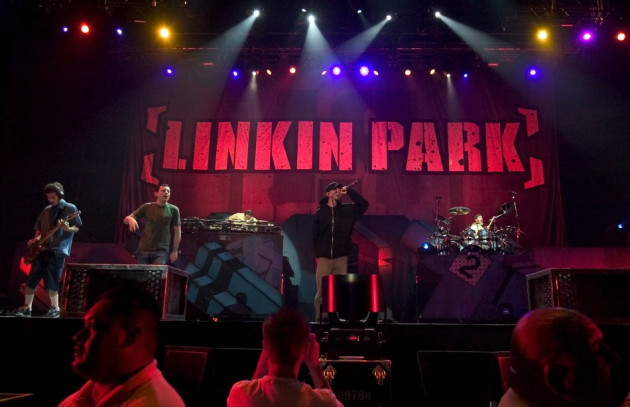 One woman has woman has died and 19 more injured after scaffolding collapsed at a Linkin park concert in Cape Town, South Africa.
The scaffolding was blown over during high winds and hit people waiting outside the Green Point stadium in Cape Town.
The falling temporary scaffolding injured 20 peiople, with 12 of them requiring hospital treatment. One woman died in hospital from her injuries.
The gig went ahead as planned, with the band only hearing about the woman's death afterwards.
A statement on the band's website said: "Following our performance tonight at Cape Town Stadium, we were advised that several people were injured as a result of the collapse of an advertising tower erected by Lucozade in the parking area outside the venue.
"We wish to express our deep sadness and concern for those injured and our heartfelt condolences to the family of the fan who died as a result of her injuries.
"Though we have had no relationship with the sponsor or the entity responsible for erecting the structure, we take the safety of our fans very seriously and our thoughts are with all of those who were affected by this tragedy."
City of Cape Town spokesperson Kylie Hatton said the structure had been pre-approved and certified as safe before the event. An investigation is under way to examine if the approval procedures had been properly carried out.
Big Concerts, the organiser of the concert, offered its "deepest sympathies and condolences" to the injured and to the woman who died.
A statement on the company's Facebook page said: "We would like to thank the City of Cape Town, the SA Police Services, and all the medics, doctors, and disaster risk personnel for their swift and professional response to this accident."
The band is scheduled to continue their in Johannesburg on 10 November.