A woman from Oregon, US, has filed a $1.8m (£1.3m) lawsuit against her healthcare providers after they allegedly performed hysterectomy and double mastectomy on her based on a nurse's misinterpretation of her blood report.
Elisha Cooke-Moore claimed, in a lawsuit filed against the Curry County Health District and members of her medical team, that her doctors unnecessarily removed both of her breasts along with uterus, ovaries and fallopian tubes. The 36-year-old said her family has a history of breast cancer and that she had gone for genetic testing as a precautionary measure. At the clinic, a nurse practitioner reportedly misinterpreted her reports and referred her to specialists who performed the surgeries, she said in her lawsuit.
According to Cooke-Moore, her gynecologist Dr William Fitts told her that she had a 50 percent chance of getting breast cancer and up to an 80 percent chance of uterine cancer. She alleged that her doctors did not independently confirm the results before the surgery.
The lawsuit alleges that Cooke-Moore's medical providers "continued to negligently rely upon the misinterpreted genetic testing results". The suit also claims that in addition to the unnecessary operations, she had to undergo at least 10 corrective surgeries to manage complications, The Washington Post reported.
"As a woman, they took what God gave me. I don't even feel like I am one at times," Cooke-Moore told the Oregonian.
Cooke-Moore said she realised that her tests had been negative for genetic indicators of cancers earlier this year when she went through her medical reports.
"Devastated. I'm just not sure how you can mistake a negative for a positive," she said.
"My nipples rotted, my implants were popping out, my skin was ripping," she said, adding her menopause started three days after the hysterectomy. "I've been in hell ever since," Cooke-Moore stated.
Responding to the reports, Dr Fitts told the Daily Mail: "I got the medical literature to support what I did and we'll see how it comes out in court. I'd love to sit down and tell everyone what happened, but that could make me look vindictive."
Cooke-Moore's lawsuit states that in 2015, she had undergone genetic testing to determine her risk of breast and other cancers. She was tested for BRCA 1 and BRCA 2, which are known, inherited gene mutations associated with elevated risks of cancer. Although the results came negative, her nurse misunderstood them and told her that she had the MLH1 gene mutation and Lynch syndrome.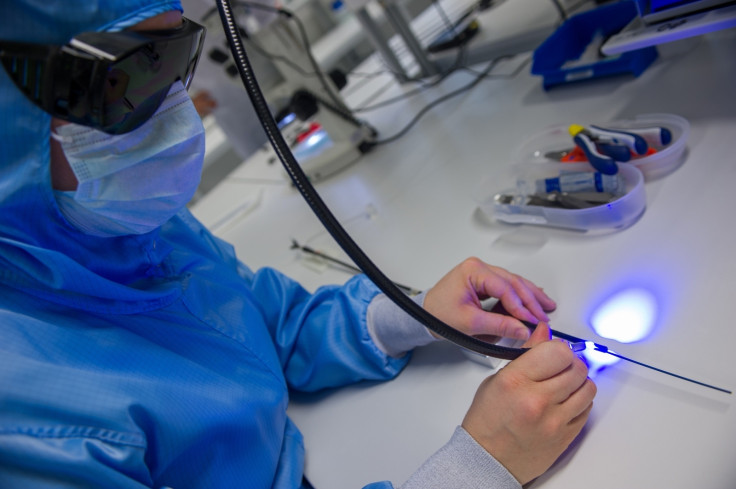 MLH1 is a gene commonly associated with hereditary nonpolyposis colorectal cancer. Cooke-Moore's lawsuit claims that MLH1 is not associated with breast cancer, although research on the gene has mixed findings.