A mother killed herself and her three children by intentionally driving off a 50ft cliff into a reservoir in Idaho.
Noel Bankhead drove her 2008 Land Rover off the cliff into Lucky Peak Lake, near Biose, Idaho, on 2 June 2016 killing herself and 13-year-old Anika Voermans, 11-year-old Logan Voermans and 8-year-old Gwyneth Voermans.
Officials said on Friday (27 October) that the deaths amounted to a triple homicide-suicide although the Ada County Coroner's Office declined to give any motive for the tragedy.
Bankhead's sports utility vehicle was found by emergency services submerged in 40ft of water in the lake, around 10 miles south-east of Boise.
The bodies of Bankhead and her children were recovered with pictures showing the highly-damaged car with a crushed roof being pulled from the reservoir.
A statement by the police department said that the cause of their deaths was drowning associated with blunt force trauma from the impact of the vehicle on the water.
Investigators said that there was nothing mechanically wrong with the vehicle and there was no skid marks or other signs of braking at the scene.
"Witnesses later told investigators Noel Bankhead was driving her Land Rover northbound on Idaho 21, slowed down, turned on to Spring Shores Road, and positioned the car towards the cliff and suddenly accelerated," the statement said.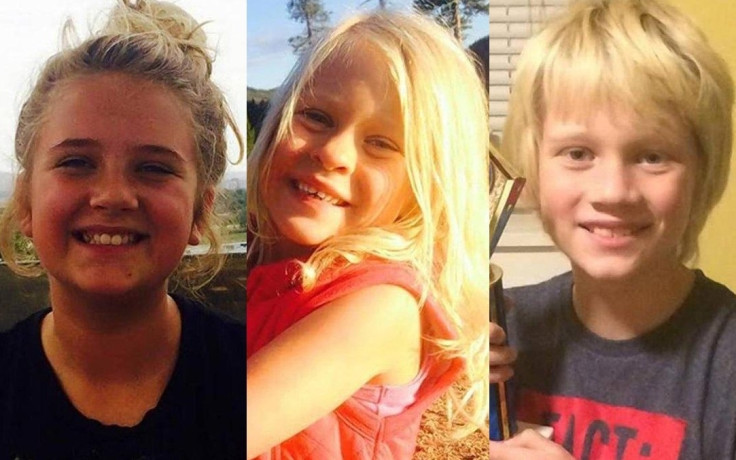 Investigators were able to recover the car's event data recorder which they hoped would reveal data about speed, acceleration and breaking, but water damage left this information unobtainable.
Authorities said toxicology tests found no medication or alcohol in Bankhead's system and the coroner told the Idaho Statesman that Bankhead did not suffer any kind of medical emergency before the crash.
Bankhead, who worked as a paralegal and legal secretary, was described as a full-time working mother who went through a divorce in 2015.
Sheriff's spokesman Patrick Orr declined to comment on what the mother's motive may have been.
The Samaritans provides a free support service for those who need to talk to someone in the UK and Republic of Ireland. It can be contacted via Samaritans.org or by calling 116 123 (UK) or 116 123 (ROI), 24 hours a day, 365 days a year.
If you or someone you know is suffering from depression, please contact a free support service atMind.org.uk or call 0300 123 3393. Call charges apply.