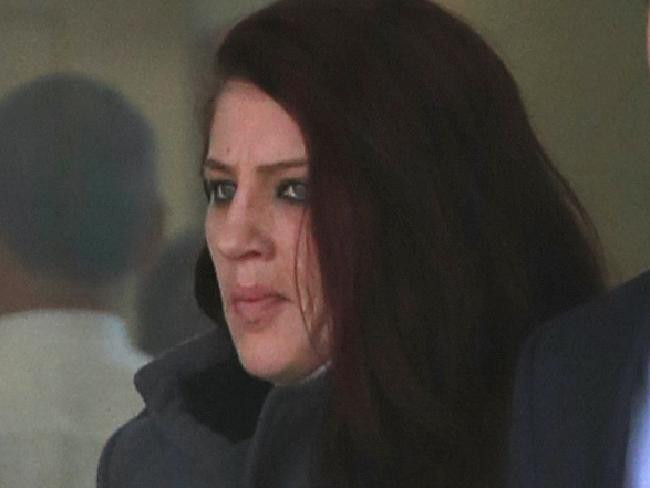 An Australian woman who repeatedly had sex with her dog has been spared jail time after the court heard she told a psychologist that it "has ruined my life". Brisbane waitress Jenna Louise Driscoll, 27, was sentenced to two-and-a-half years' probation for three counts of bestiality.
During that period, she will also be required to undergo psychological and psychiatric treatment and is banned from leaving the state without permission from her probationary officer.
Footage of Driscoll having intercourse with the pitbull was obtained by police in 2014, while she was being investigated for drug trafficking. Judge Terry Martin described Driscoll's bestiality offences as "repugnant", but noted they were committed "in the context of your partner wanting to be aroused by watching such appalling conduct."
Speaking in court, prosecutor Dzenita Balic had said: "It seems [the videos were] in connection to the attempted arousal of her partner."
Speaking at Brisbane District Court in Queensland on Monday (21 November), the judge said: "You were clearly a willing participant in acts of sexual intercourse with the dog." He added that the offences were "repulsive and completely against the order of nature".
Driscoll had sex with the dog on three separate occasions in January, March and April 2014.
In a psychologist's' report read out in court, the defendant said: "This has ruined my life. I very much regret what I've done."
Driscoll was, however, convicted of stabbing a woman with a fork and biting a child on two separate occasions, causing minor injuries.
The court heard that Driscoll had run away from home when she was 16. She started a relationship with a man 12 years her senior and started smoking cannabis at 18.
The judge lamented the "sad reflection on society that the bestiality attracts more publicity whereas the serious offence of trafficking cannabis does not."