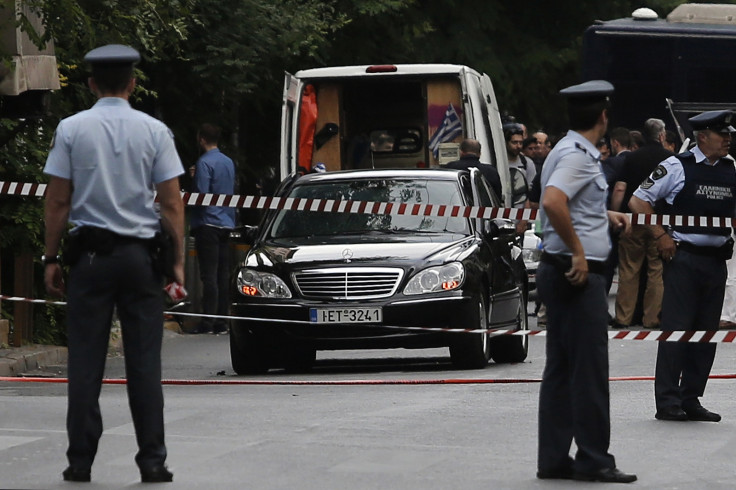 The former Greek Prime Minister Lucas Papademos was injured by a suspected letter bomb as he travelled in his car, say police.
The 69-year-old was rushed to hospital after a bomb was detonated inside the vehicle that Papademos was travelling in on Thursday (25 May) as the former premier read his daily post.
Papademos was travelling in a black Mercedes in central Athens when he and two other people, including the driver of the vehicle, were injured, police stated.
The state news agency ANA said that Papademos was admitted to Evangelismos Hospital and is now undergoing surgery for injuries to the abdomen and to his legs.
It is not thought that Papademos' injuries are life threatening although there were concerns for Papademos's eyesight, it was reported. Police cordoned off the area of the blast and a government spokesman described the explosion as an "attack".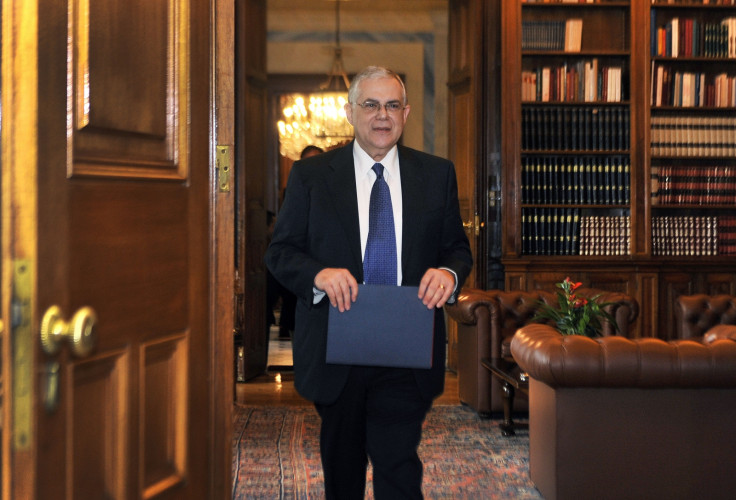 The attack was condemned by politicians from all major Greek parties, including PM Alexis Tsipras, who was attending a NATO summit in Brussels.
Greek government minister Nikos Pappas said according to Sky News: "We are shocked. I wish to condemn this heinous act."
Papademos served as Greece's interim prime minister between November 2011 and May 2012 when he was appointed to lead a provisional government that was in turmoil due to the country's debt crisis and the bailout that followed.
Papademos also served as vice-president of the European Central Bank and governor of the Bank of Greece.
According to Al-Jazeera during his tenure Papademos was deemed a controversial figure after he lowered the minimum wage by 20% and discounted bonds by 75% wiping most of the value from pension funds.
The incident comes after the anti-establishment Greek militant group Conspiracy of Fire Cells sent a parcel bomb addressed to German Finance Minister Wolfgang Schaeuble at the Detlev Rohwedder building, in Berlin which injured a postal worker.
The anarchist group were also believed to have been behind a letter bomb that exploded at the International Monetary Fund (IMF) office in Paris, injuring a secretary, which was confirmed to have been sent from police.