A murdered mother's DNA was found inside the comic book-themed pyjama bottoms of one of the men accused of killing her, it has been reported.
Quyen Ngoc Nguyen's DNA was also found on a gun and lightsaber toy which may have been used on her, a court heard.
Two men, said to have been motivated by "depraved sexual lust and financial greed", have been accusing of subjecting the woman to the terrifying ordeal in which she was held captive and then set on fire in her car.
William McFall and Stephen Urwin have denied raping the 28-year-old mother in Houghton-le-Spring last August and are standing trial at Newcastle Crown Court, The Mirror reports.
Forensic scientist Dr Mark Dale tested and examined a number of items that were sent to him for the presence of DNA from Ms Nguyen.
Explaining that her DNA has been found on the barrel of a gas-powered gun, he said: "The firearm could have been used to strike the deceased but there are no specific scientific findings to suggest this.
"The barrel of the firearm could have been inserted in the vagina or anus or mouth - but this explanation is not favoured given there was no saliva found in the barrel," he added.
He also said that a mixed DNA profile was found on the trigger, and the major contributor to the DNA profile was McFall.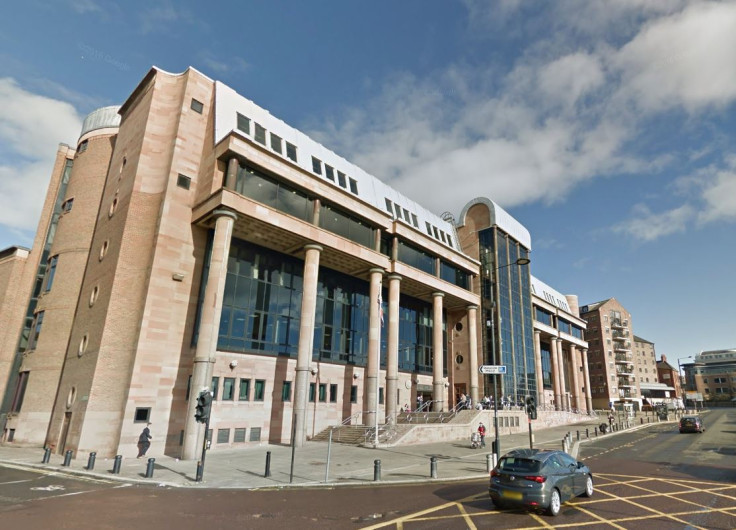 According to ChronicleLive, there was also a low level DNA from other people including Ms Nguyen.
The Marvel lounge pants worn by Unwin were also found to have a small blood stain on the right leg and the DNA profile was later matched to Nguyen.
A pair of blue swimming shorts were also found to have a mixed DNA profile which could have come from Ms Nguyen at a low level.
Dr Dale added: "In my opinion the findings from the shorts could be explained in combination with the results from the Marvel pants if he has worn the Marvel pants directly after sexual activity and then changed into the shorts at a later time."
"Traces of cellular material from the deceased on the inside of the cargo shorts could be explained if Mr McFall had engaged in sexual activity with the deceased, however there could be other explanations for the finding given the low levels," he continued.
The lightsaber was shown to the judge and jury and a syringe and needle found in the yard was also examined.
Dale said intimate swabs taken from Nguyen are in keeping with Unwin having had sexual activity with her on the night of 14 August, but he can't rule out the DNA being deposited three days earlier when he claimed to have had consensual sex with her.
McFall, 51 was living between Unwin's home and Waterloo Road, Blackpool, and Unwin, 40, both deny murder and rape last August.