Women have reacted angrily to U2 frontman Bono claiming music has "gotten very girly," meaning boys have no place to channel their anger.
Speaking to Rolling Stone, reflecting on his son's belief that a rock and roll revolution is just around the corner, Bono said: "I think music has gotten very girly. And there are some good things about that, but hip-hop is the only place for young male anger at the moment – and that's not good."
Since the interview was published on 27 December, Bono has been trending on Twitter as women, ironically, share their rage.
People began pointing out some of the best angry music from women to prove that "girly" music can be full of rage too. Alanis Morrisette channelled so much anger in her Jagged Little Pill album that she told the Guardian in 2012 she still has PTSD from that era.
The riot grrrl movement which originated in the early 1990s often addressed tough issues using music, such as rape, domestic abuse, patriarchy, and female empowerment. It began so that women could express themselves in music the way men had always done.
Last year, Beyonce's Lemonade was praised for being honest and angry - Vox called it a "powerful commentary on the trope of the Angry Black Woman". And just this year, Taylor Swift returned angry with Look What You Made Me Do, making biting references to her celebrity feuds and the media.
Many also pointed out that U2 songs, for example Beautiful Day, are hardly full of rage themselves.
US writer Danielle Henderson tweeted: "In 1992 Donita Sparks of L7 took out her tampon on stage and threw it into the crowd at the Reading Festival after being pelted with mud. I believe Bono spent that year shopping for brightly colored lenses for his fancy new sunglasses."
Charlotte Lydia Riley asked "has he MET any women this year?" adding: "In 2017, anger - in its many different shapes - is the most unifying female experience I can imagine. Men have nothing on female rage." This year, Time magazine named the Silence Breakers as its people of the year and #MeToo trended online for weeks, challenging powerful men and a culture in which sexual assault and harassment was systemically covered up.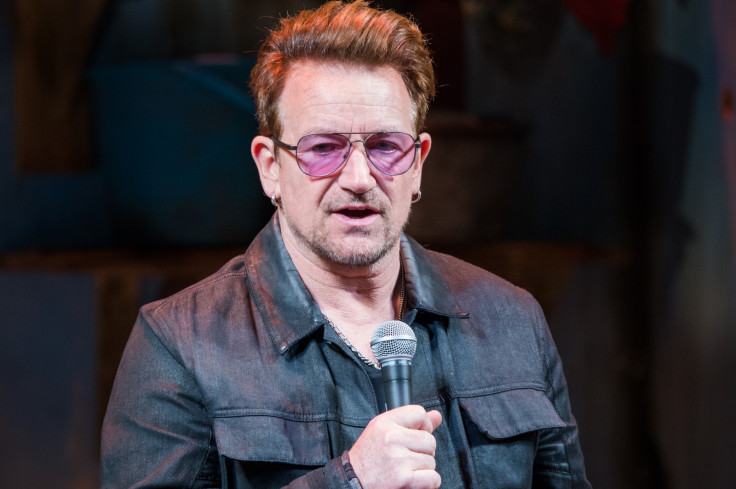 Mary Numair asked Bono: "Do you honesty f**king believe women aren't angry enough to participate in your boring ass music?! BECAUSE I PROMISE WE ARE ANGRIER THAN YOU COULD EVER IMAGINE."
Charlotte Clymer launched into a rant, saying: "Dudebro, your most well-known song of the past two decades is a glittery anthem about it being a "beautiful day". And why is that bad? Also, since when are girls and women unable to properly express rage in music? Also, your new album is pandering bulls**t. Do better.
"I mean, goddamn, this is nuts to me. Bono leads a band that, lately, sounds like Coldplay with some barbed wire and spices thrown in there. And that's okay. That's totally fine. But holy s**t, @U2, what recent credentials do you have on "rage" in music? Shut up and sit down."
And musician Sam Duckworth, aka Get Cape. Wear Cape. Fly, showed support for women by saying: "There is a lot of good, angry music. For male anger, for female anger, for personal anger and for political anger. Bono is wrong and wildly out of touch."
See more reaction to Bono's comments below: