"I don't ever want to talk about it, I don't want sympathy. Just know it can happen to anyone, like it happened to me when I was 11 #MeToo".
Thousands of women are uniting behind the #MeToo tag on Twitter to raise awareness about the commonplace nature of sexual assaults and sexual harassment, in the wake of the Harvey Weinstein scandal. But it just might not be enough, says one campaigner.
Actor Alyssa Milano, famous for her roles in Charmed and Melrose Place, initiated the movement on the suggestion of a friend.
"If all the women who have been sexually harassed or assaulted write 'me too' as a status, we might give people a sense of the magnitude of the problem," the star tweeted, along with an invitation to reply to her tweet with "me too."
At the time of writing, the message has gathered over 30,000 replies, was retweeted more than 11,000 times and liked over 22,000 times since it was posted on the evening of 15 October.
Most replies read "me too." Some give a glimpse of their authors' experiences of sexual harassment or assault.
Men tweeted the hashtag too, some to underline that the problem was widespread and that they too had been victim of sexual harassment at some point in their lives. Some tweeted to show solidarity and raise awareness on attacks against women.
#MeToo – The power of social media
Co-Director of End Violence Against Women, Rachel Krys, thinks #MeToo is really important. "It alters the way bystanders see this type of problem," she tells IBTimes UK.
"When we talk about the number of women who were sexually harassed, assaulted or raped, men are always taken aback, because they don't realise it's that widespread, or they think it's only a handful of predators, horrible men doing horrible things."
Although Weinstein has denied the harassment and assault allegations, soon after they emerged it was reported that he would attend "sexual therapy" to battle his sex addiction.
Krys said "He's not being convicted of anything yet, but what he [allegedly] did was very serious sexual assault, and even rape in one case. It was not about sex, it was about power, and we shouldn't dismiss that as sexual addiction, because it's not a mental health problem, it's a crime."
Krys adds that all the actors and producers who said they regretted not having spoken earlier were all complicit in Harvey Weinstein's alleged crimes: "It's just too easy to say you regret it, if you know about him, you know about others."
"Now they can do something," she adds, "go to your little black book and identify the men you know who acted this way, who are guilty of the same predatory ways and bring them forward."
What happens next?
Campaigns like #MeToo may open some poeple's eyes to the reality of sexual harassment and sexual assault. At the same time, Krys recognises that there's always the risk that such movements are quickly forgotten if no other measure is taken to reinforce its message.
"It all depends on what happens next. If justice seems to be done, if victims are not ignored, not vilified for coming forward," she says.
She points out that after the Jimmy Saville scandal rocked the UK in late 2015, little was done to prevent similar situations from taking place again. However, Krys said the number of victims of sexual assaults and child abuse coming forward increased in the post-Saville months.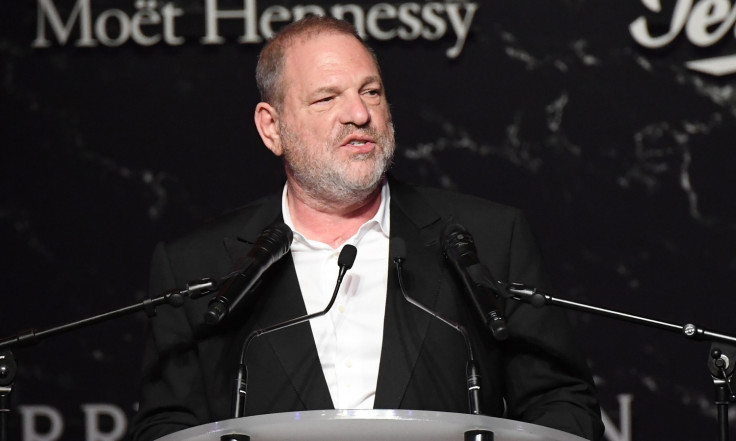 The Harvey Weinstein Scandal
On 5 October, the New York Times broke news that film producer and Hollywood heavyweight Harvey Weinstein had settled dozens of sexual assault cases with actors in the last decade. Among others, it recounted the ordeal of Ashley Judd, who was "invited" by Weinstein to his hotel room where he tried to coerce her into giving him a massage and watching him shower.
39 alleged victims have now spoken up against the producer, recounting incidents where Weinstein assaulted or harassed them. The alleged victims come from all corners of the entertainment world: international stars such as Frenchwoman Marion Cotillard, Hollywood blockbuster leads such as Angelina Jolie, esteemed Oscar Winners such as Gwyneth Paltrow, and British film and TV veterans such as Sophie Dix.
Rose McGowan, one of Weinstein's accusers, was temporarily suspended from Twitter on 12 October, supposedly in breach of Twitter's policy by tweeting a personal phone number. It resulted in another hashtag campaign: #WomenBoycottTwitter, which lasted for 24 hours.
Weinstein was almost prosecuted for sexual assault in 2015, but fought off the charges using his money and his influence, and settled the case out of court. Following the several accusations and the growing number of actors coming forward against him, Weinstein issued an apology, blaming growing up in the 60's and 70's for his behaviour.