International Women's Day has long celebrated the social, economic, cultural structure and political achievements of women. Celebrated on 8 March, it recognises everything from women's suffrage to representation in politics and equal parenting – covering all grounds of gender equality. International Women's Day has been held since the early 1900s and traditionally promotes a different theme each year. The 2017 event is calling on people to #BeBoldForChange and pushes for a more gender-inclusive working world.
Reuters photographers have spoken with women in a range of professions around the world about their experiences of gender inequality and their opinion on sexual discrimination. In this gallery, IBTimesUK presents 30 women who have shared their stories:
Emilie Jeannin, 37, a cow breeder in Beurizot, France:
"Once I could not help laughing when an agricultural advisor asked me, where the boss was, when I was standing right in front of him. I can assure you that the meeting got very quickly cut short!," Jeannin said. "Being a breeder is seen as a man's job. In the past women were usually doing the administrative work or low level tasks. People need to be more open minded. This change needs to happen everywhere not just on the fields."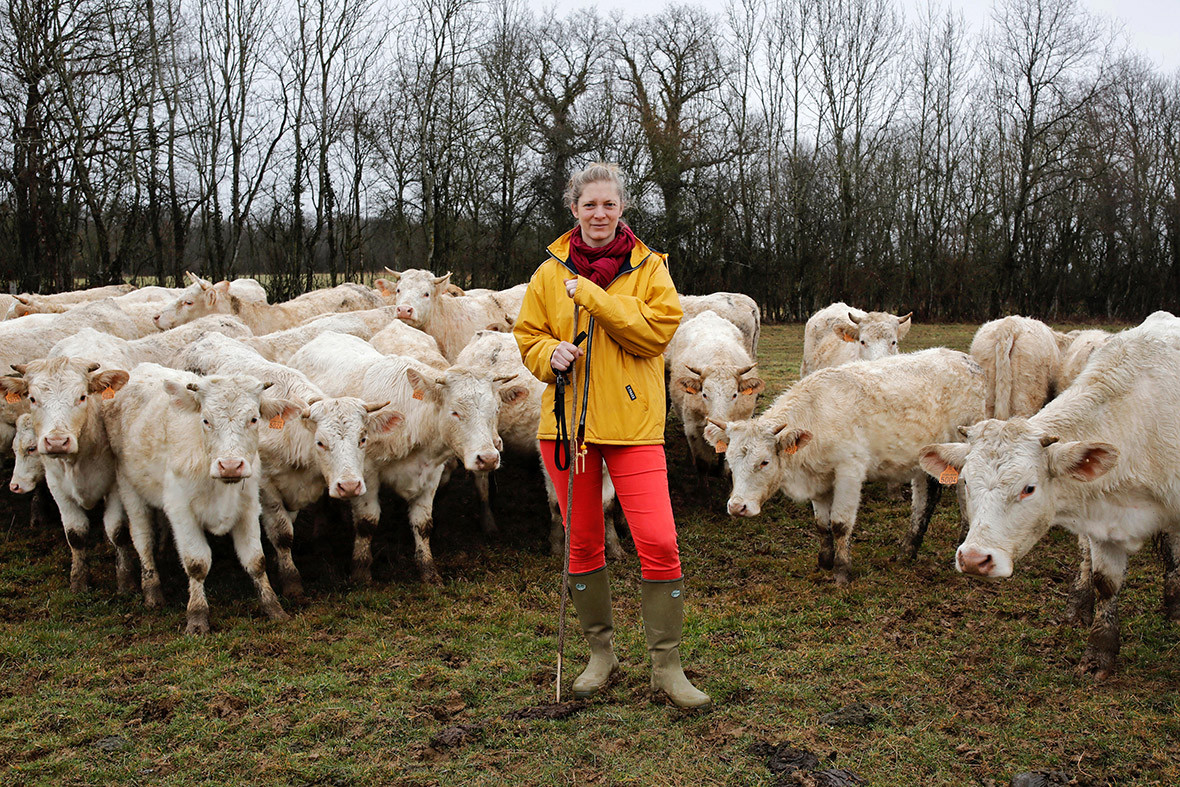 Christine Akoth, 38, a metal painter in Nairobi, Kenya:
"I have experienced gender bias at my work where sometimes I'm denied contracts because of who I am and maybe my marital status. Some female colleagues have been treated unfairly because of their sex and even exploited."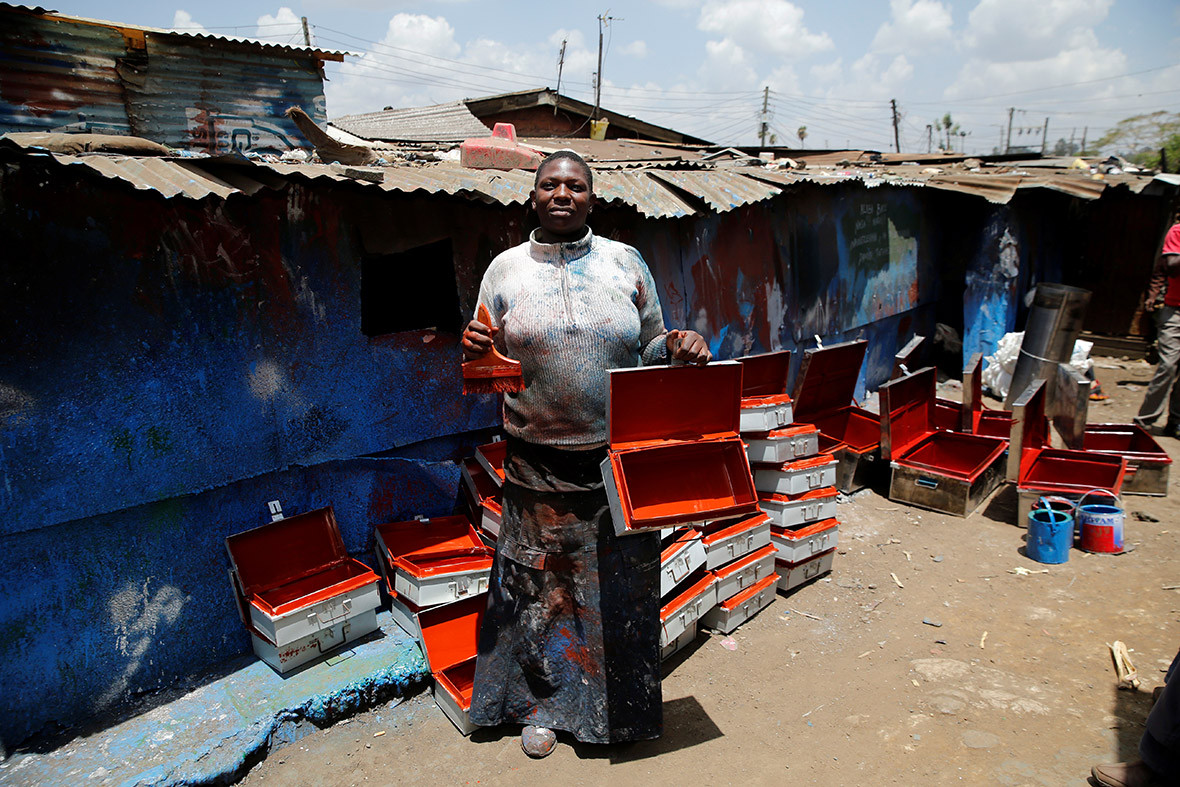 Lejla Selimovic, 34, a furniture restorer in Zenica, Bosnia and Herzegovina:
"In my country this is an unusual profession for a woman, but so far I have not met anyone seeing it in a negative context. People are often surprised, but essentially only interested in a job well done."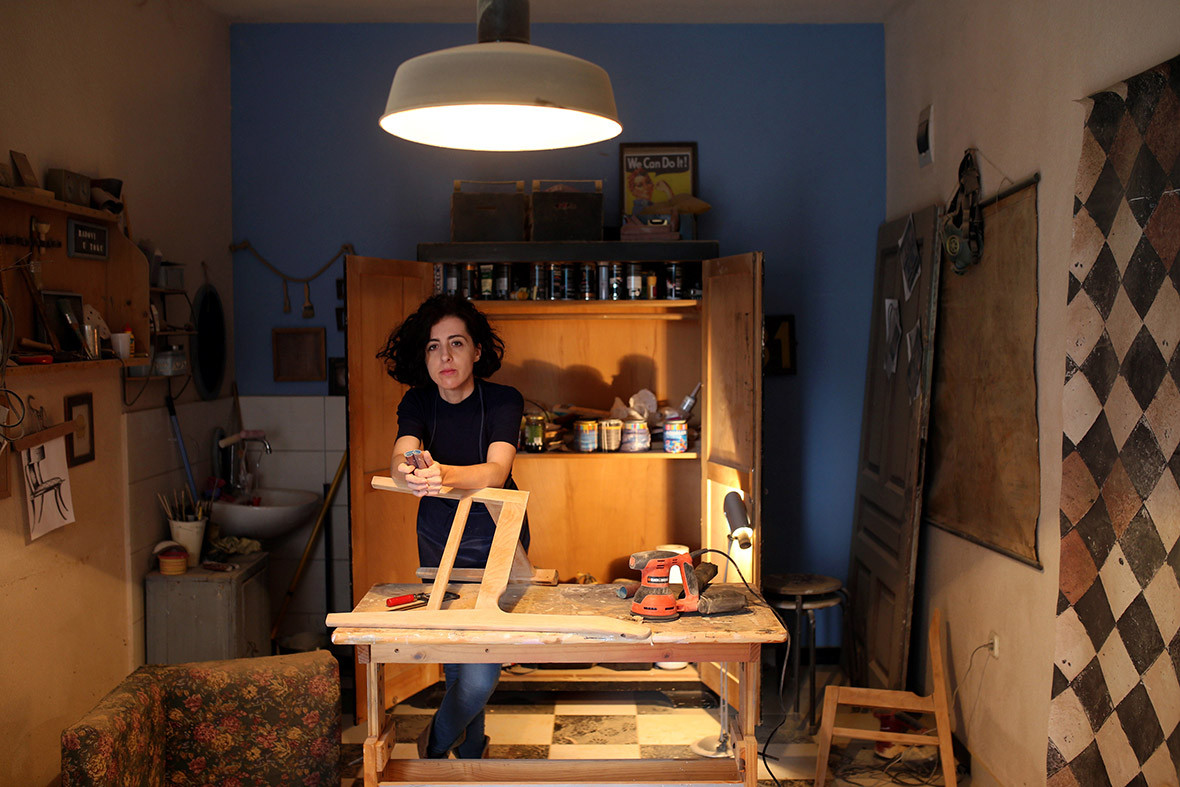 Laila Sterk, 22, a Syrian Democratic Forces (SDF) fighter in the northeastern Syrian city of Hasaka, Syria:
"Before becoming a fighter, I was suffering from inequality in society. But after joining the Syrian Democratic Forces (SDF), I didn't encounter that anymore," said Sterk. "This is due to the fact that when men want to join the SDF they attend educational courses about women fighting alongside them. Therefore the woman fighter leads the military campaigns just like any man."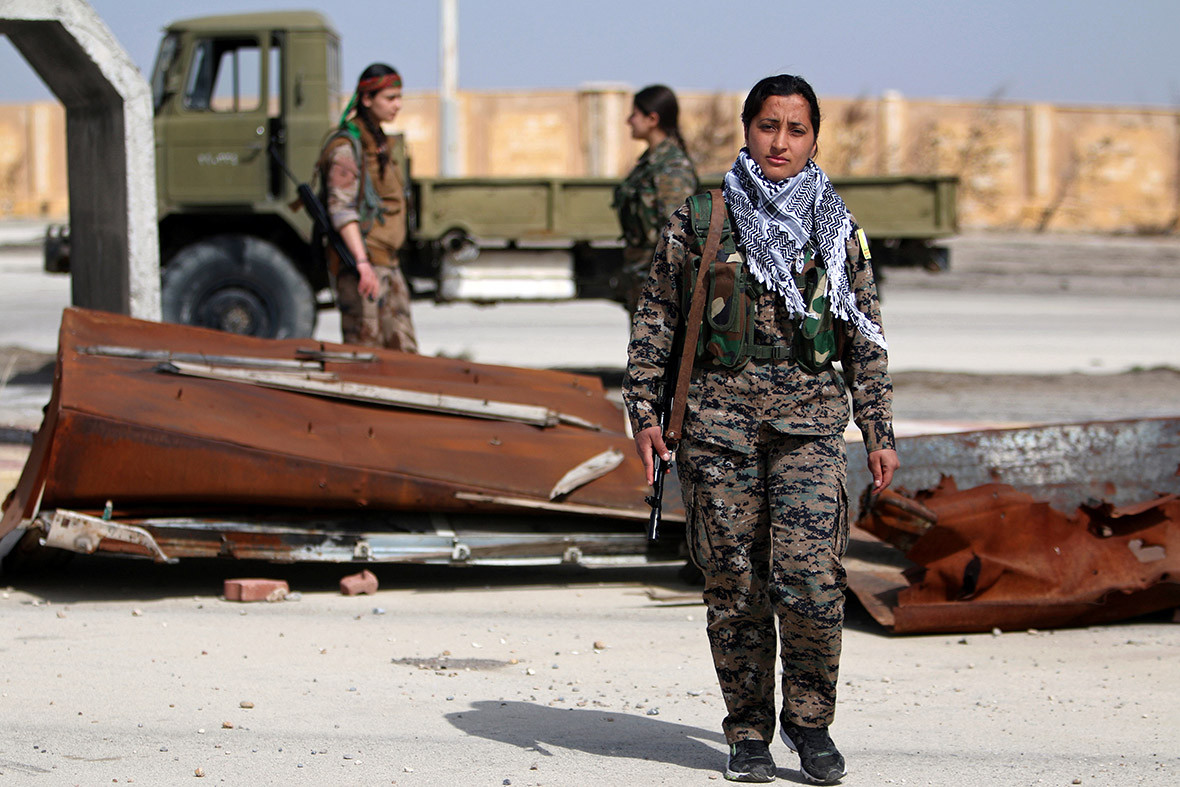 Mado, 34, a Brazilian artist in Sao Paulo, Brazil:
"Once a company did not want to hire me to paint a mural because they said that women could not carry the work material (paint boxes, ladders)," Mado said. "I believe that things will only get better for all of us if men treat women equally."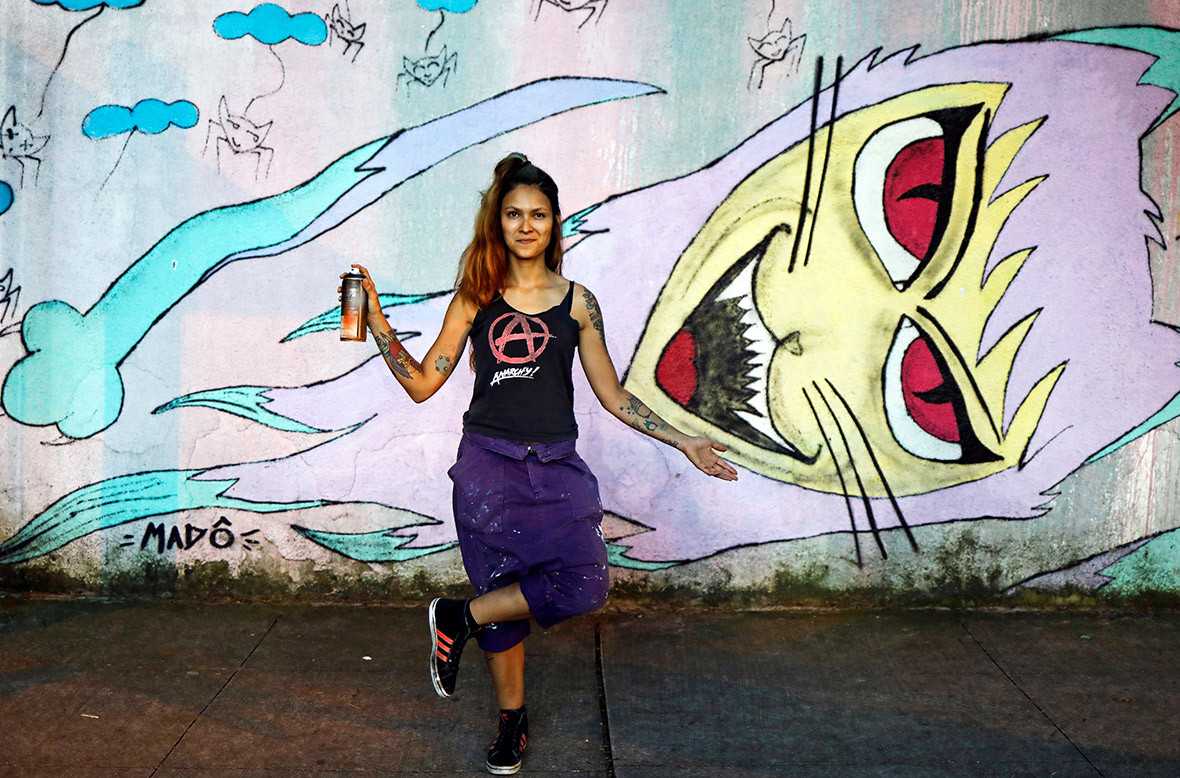 Ram, 46, runs a stall at a flower market in Bangkok, Thailand:
"In this market men do the hard jobs, they carry heavy things, load trucks."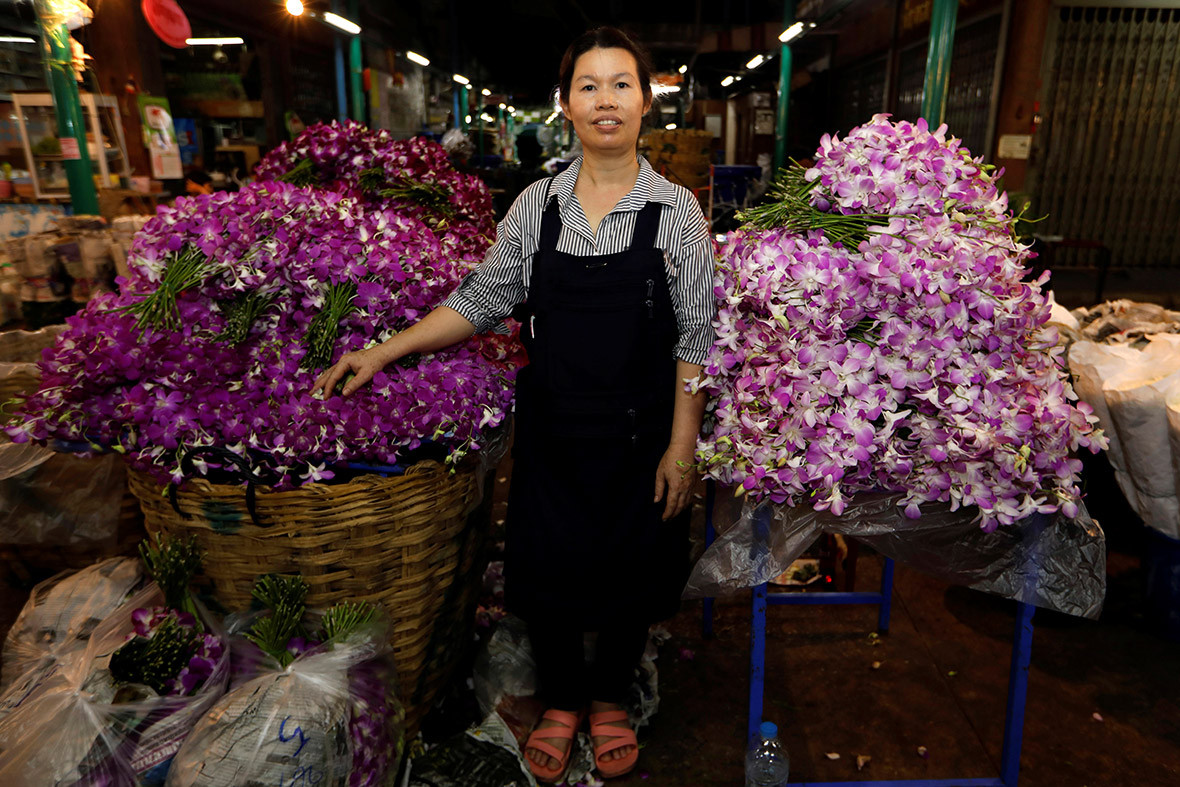 Claudia Concha Parraguez, 45, a pole dancing instructor in Santiago, Chile:
"Some students with low self-esteem smile more and feel beautiful after training. But because of the poor mentality of their husbands, who do not see this activity as a sport and associate it with something sexual, they stop attending classes."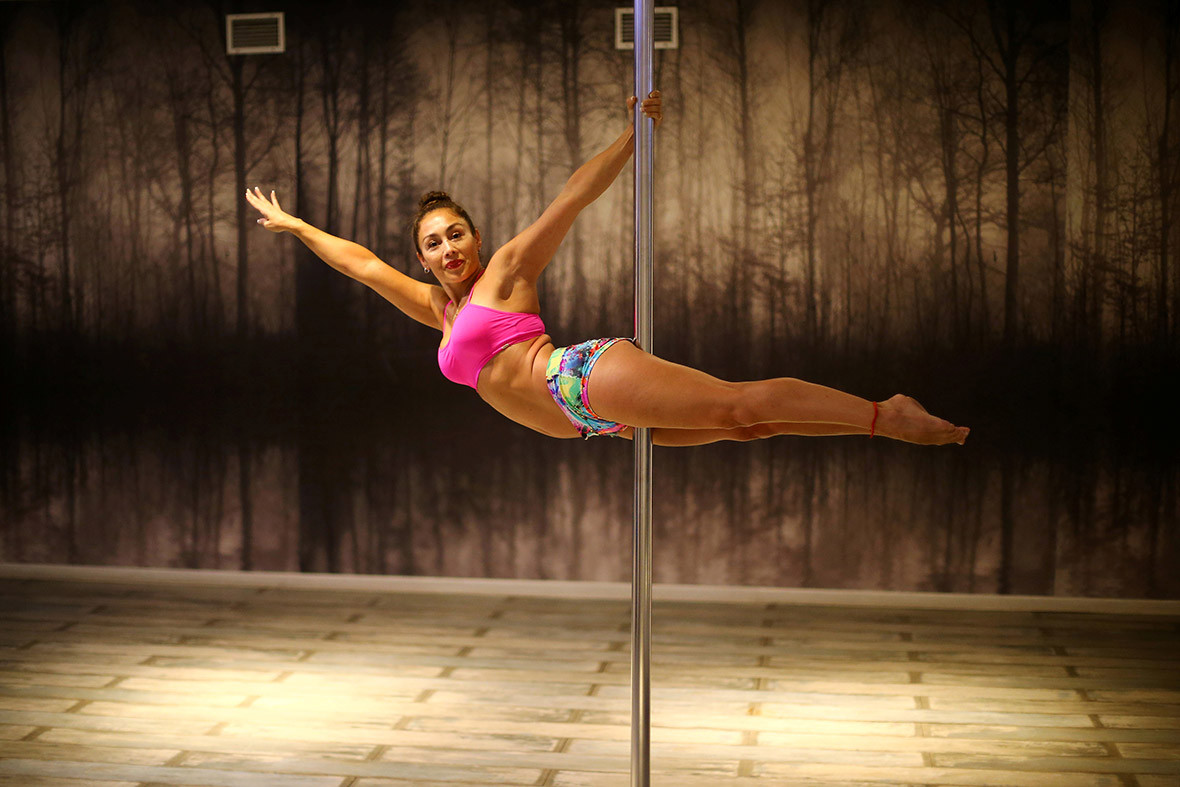 Rosa Amelia Mejia Reyes, 35, a newspaper seller in San Salvador, El Salvador:
"As a woman I have suffered many things, physical abuse from many people, I have suffered discrimination for selling on the street, even from my family. But in spite of everything, as a woman and as a single mother I have raised my children, I have been father and mother at the same time,"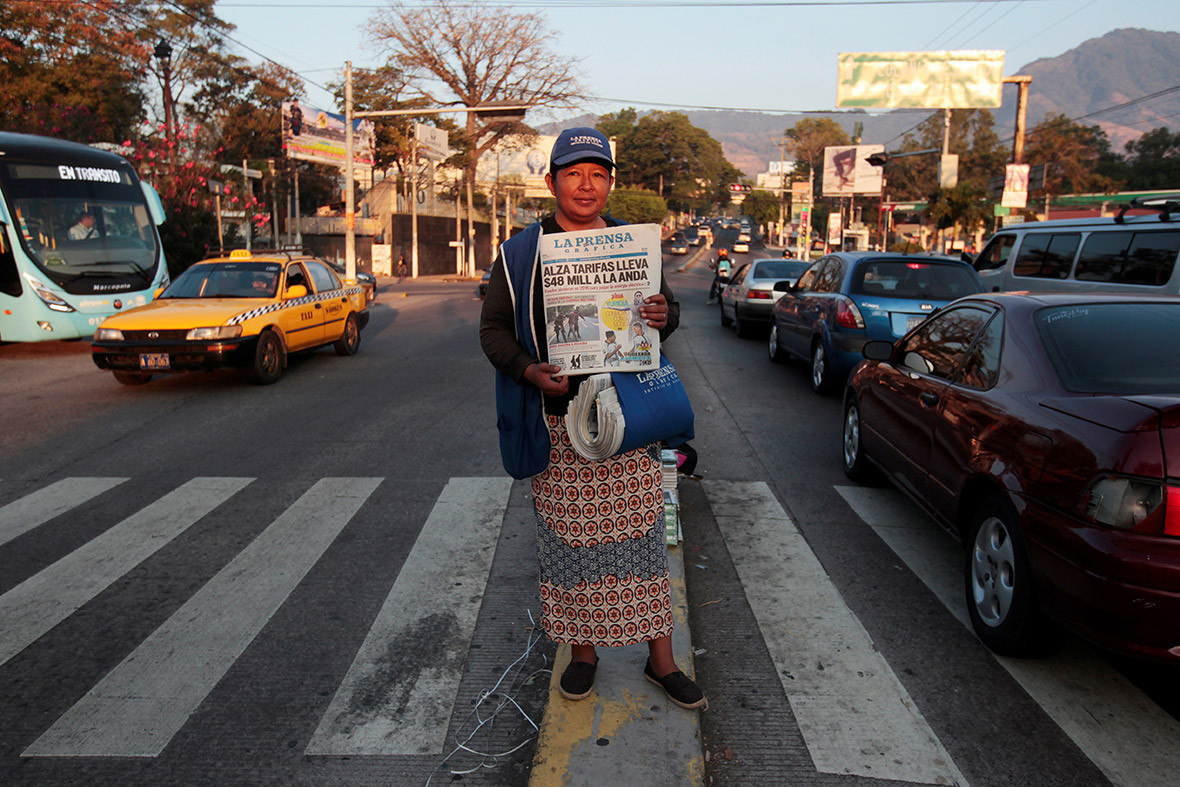 Cristina Alvarez, 29, a butcher in Mexico City, Mexico:
"I've never felt any gender inequality," Alvarez said. "I believe women can do the same jobs as men and that there should be no discrimination."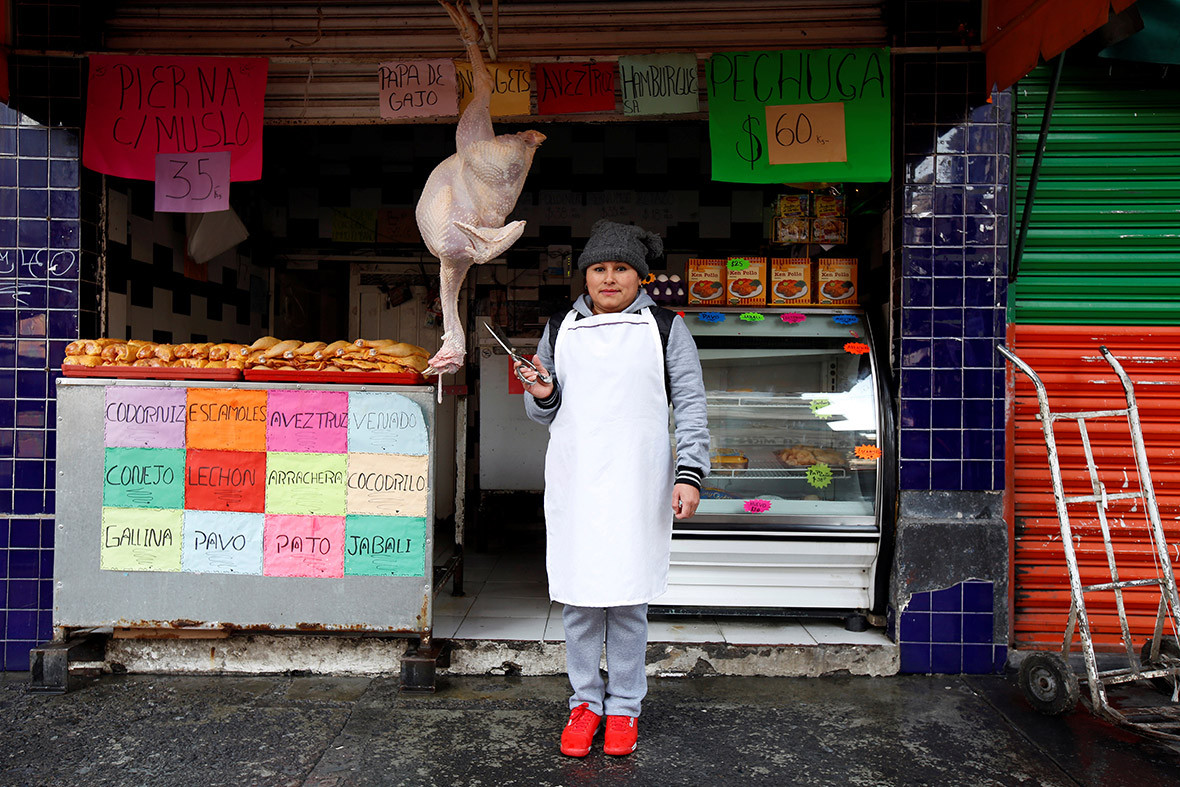 Maxine Mallett, 52, a headteacher at Rutherford House School in south London, Great Britain:
"The most stressful time of my career was when I had children. Women who return to work after having a child are sometimes treated with suspicion, as if they now lack commitment to the school when it is quite the opposite," Mallett said. "We need to remove barriers and support all. Having a fulfilling career should not have to be a battle that you have to constantly fight."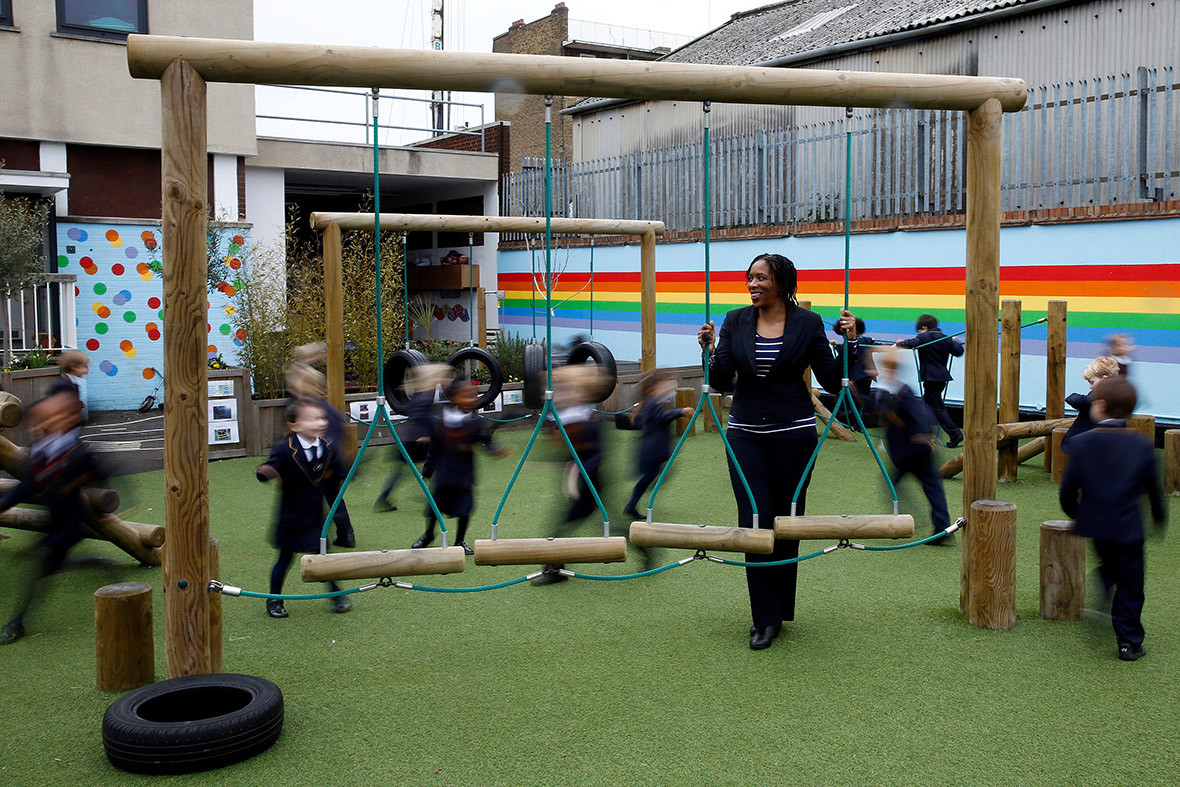 Merylee, 26, a soldier in Nice, France:
"The parity in the army already exists, it is the uniform that takes precedence over gender,"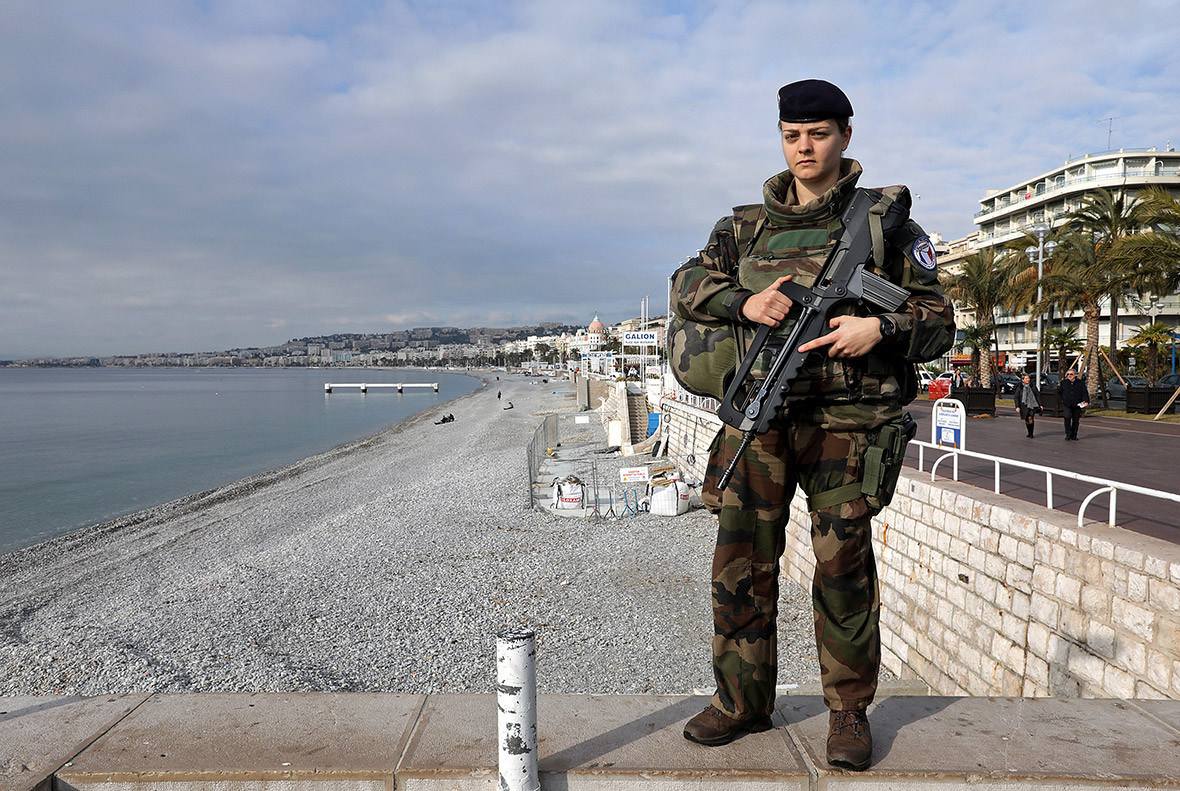 Mehwish Ekhlaque, 26, a bike rider and trainer in Karachi, Pakistan:
"When I planned a Pakistan Bike Tour many of my male colleagues gave me a piece of advice not to do it as it's neither safe nor easy for a woman. But I did it,"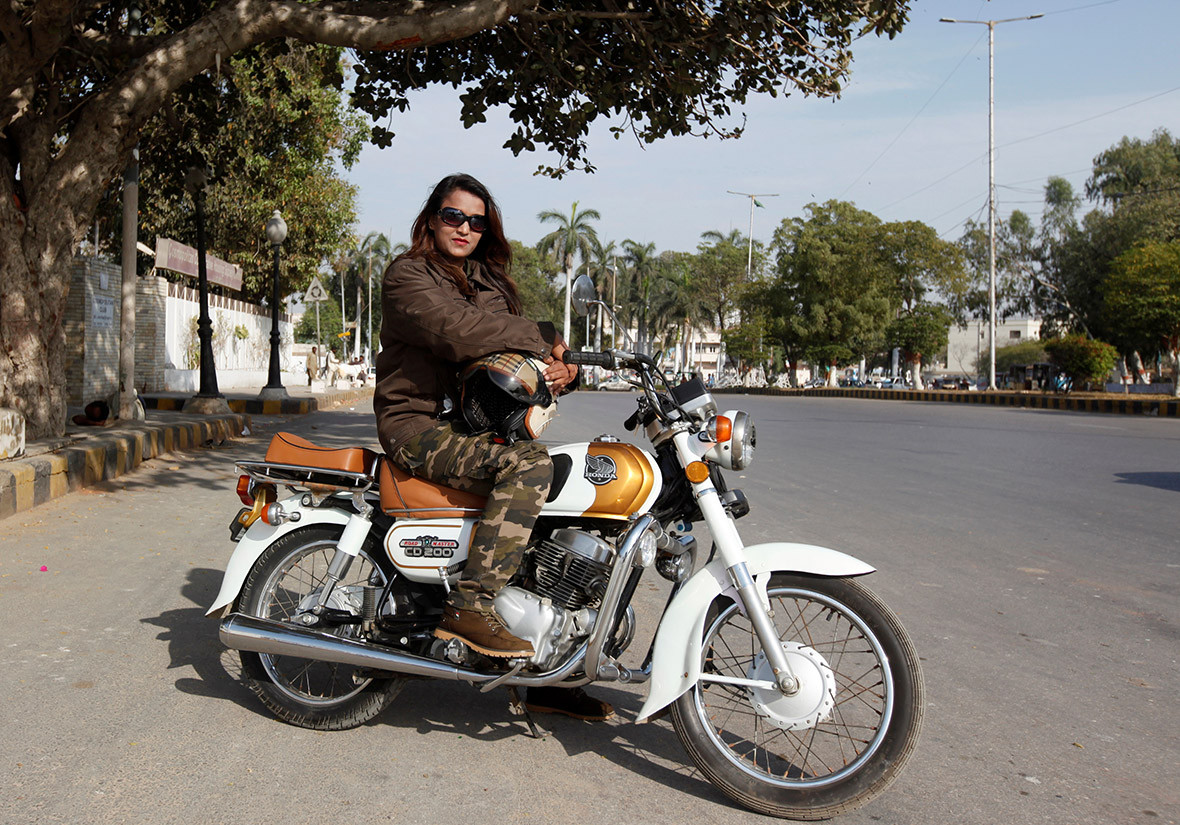 Ana Maria del Verdun Suarez, 27, a police officer in Uruguay:
"More women should be able to have jobs that traditionally were considered only for men. I believe that discrimination comes sometimes from all of us, it comes from the inside. There are already many professions that were exclusively male and are now performed by women,"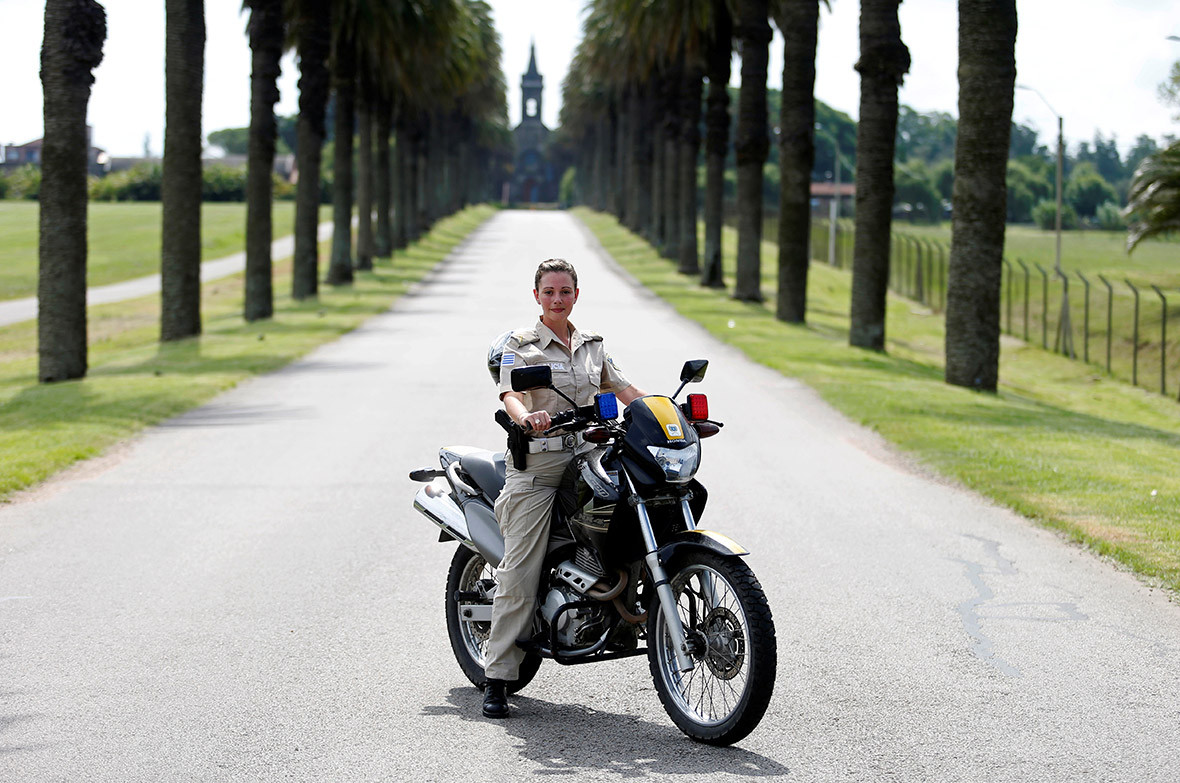 Januka Shrestha, 25, a Tuk Tuk driver in Kathmandu, Nepal:
"There is no difference in a vehicle driven by a woman and man. While driving on the road people sometimes try to dominate a vehicle especially when they see a woman driving it. People have even used foul language toward me. When this happens I keep quiet and work even harder to prove that we are as capable as men."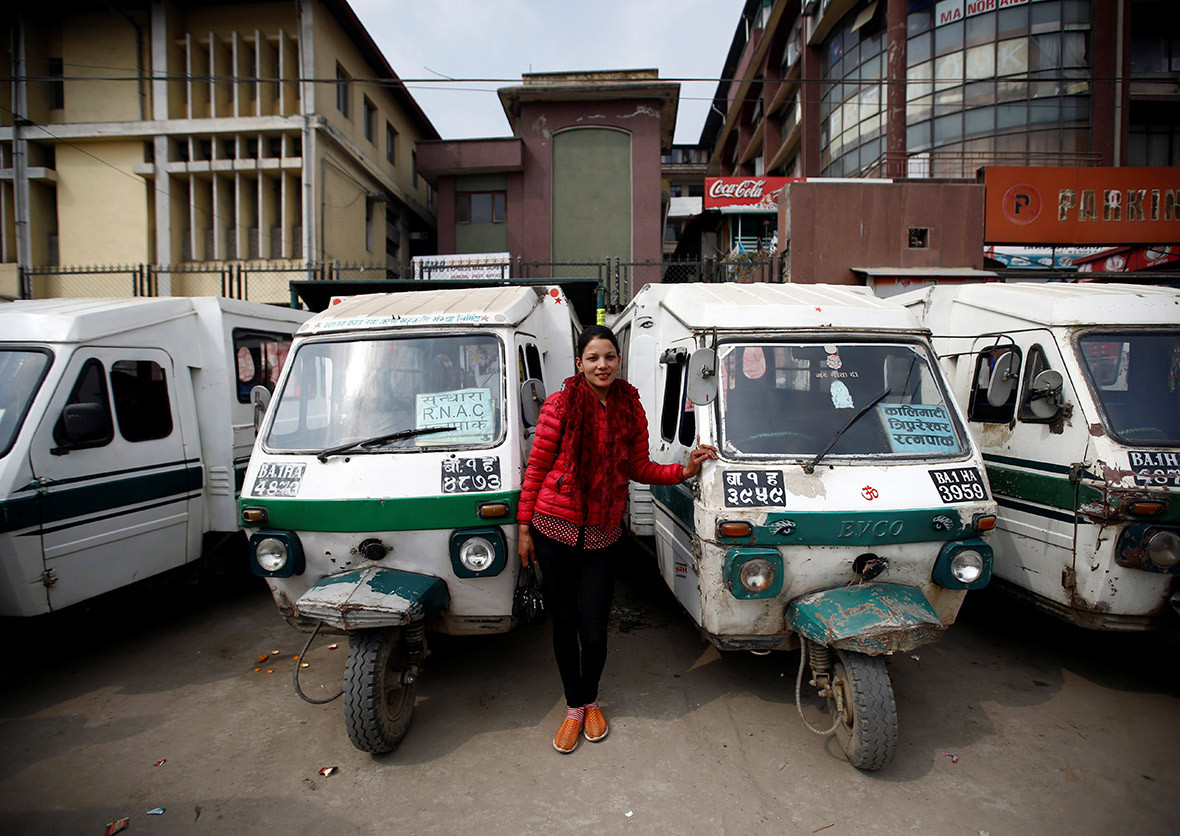 Gabriela Santos, 26, drives carriages for tourists in Lisbon, Portugal:
"In my work it is better to be a woman than a man. Women have more sensitivity with horses. That is why employers prefer to hire women. Also tourists prefer a carriage driven by a woman,"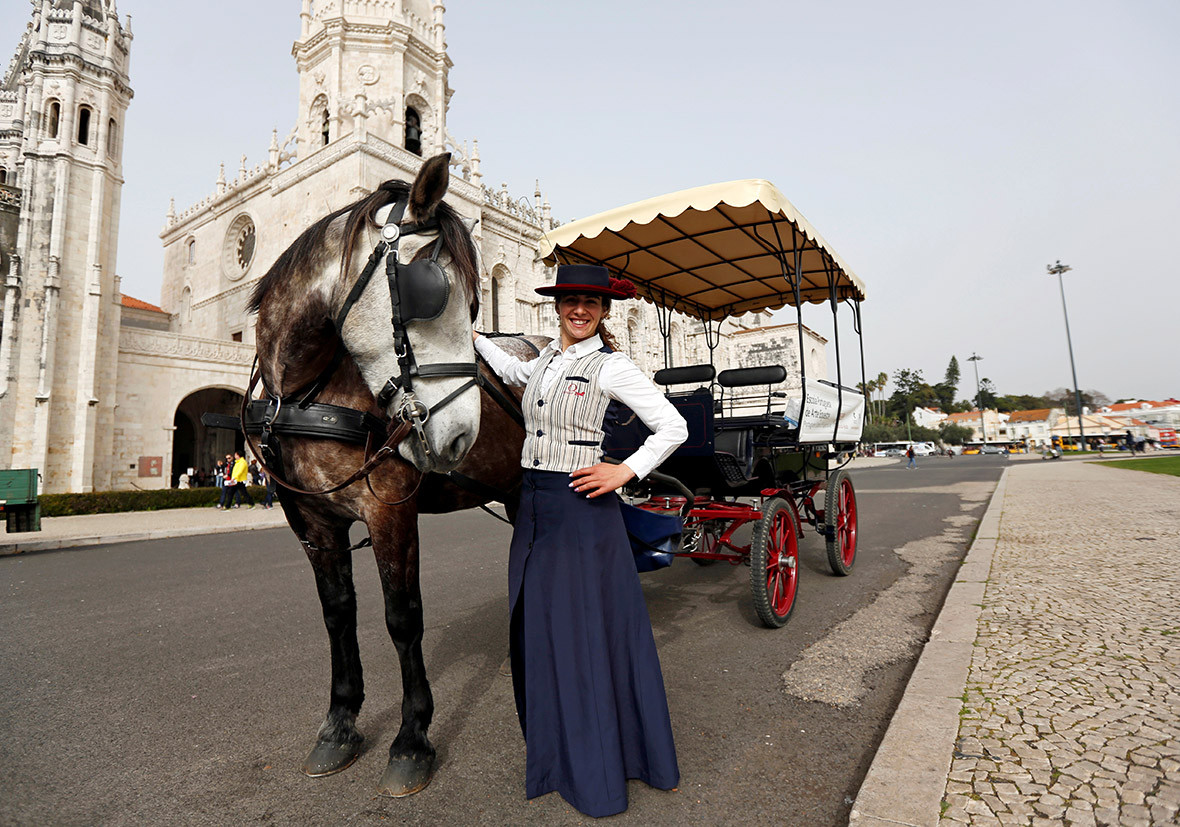 Ivana, 32, a community manager in Belgrade, Serbia:
"Mainly you can see these (gender) gaps in state companies, which are relics of socialism. It is that standard belief where women are 'the best' at being secretaries."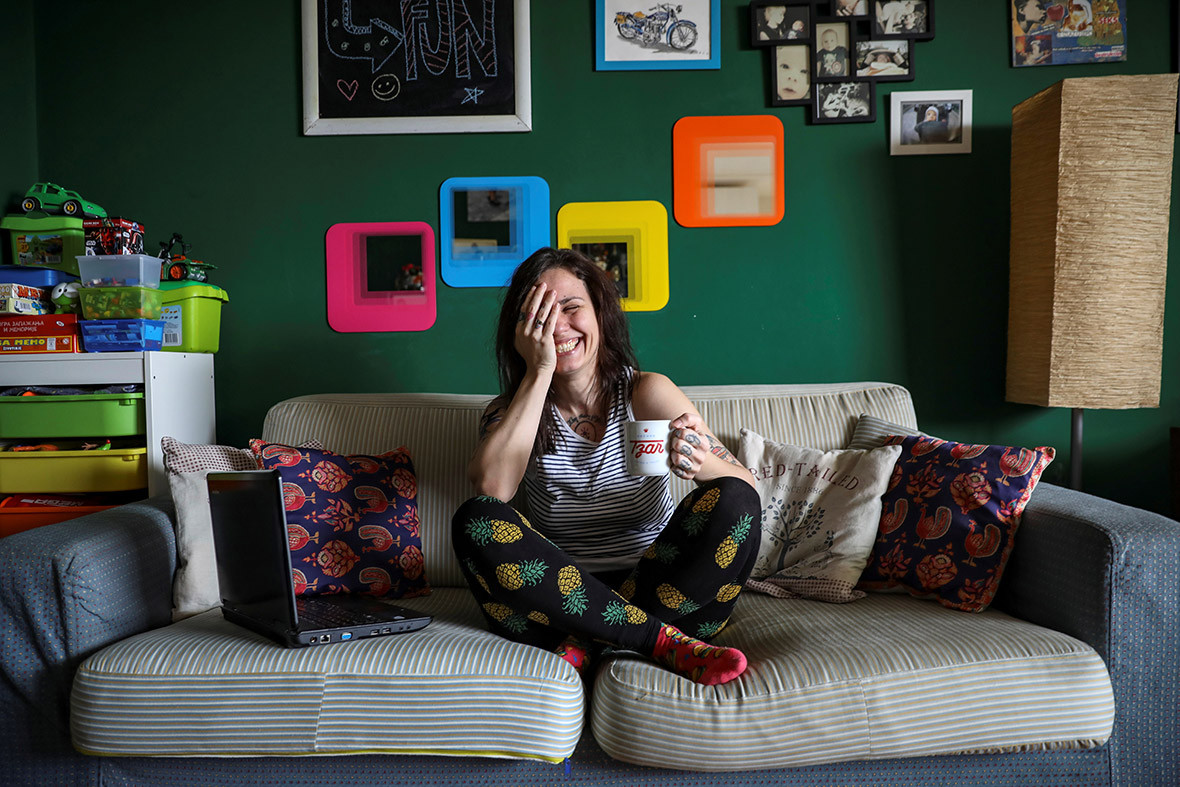 Shinto priest Tomoe Ichino, 40, in Tokyo, Japan:
"In general, people think being a Shinto priest is a man's profession. If you're a woman, they think you're a shrine maiden, or a supplementary priestess. People don't know women Shinto priests exist, so they think we can't perform rituals. Once, after I finished performing jiichinsai (ground-breaking ceremony), I was asked, 'So, when is the priest coming?'," she said. "When I first began working as a Shinto priest, because I was young and female, some people felt the blessing was different. They thought: 'I would have preferred your grandfather.' At first, I wore my grandfather's light green garment because I thought it's better to look like a man. But after a while I decided to be proud of the fact that I am a female priest and I began wearing a pink robe, like today. I thought I can be more confident if I stop thinking too much (about my gender)."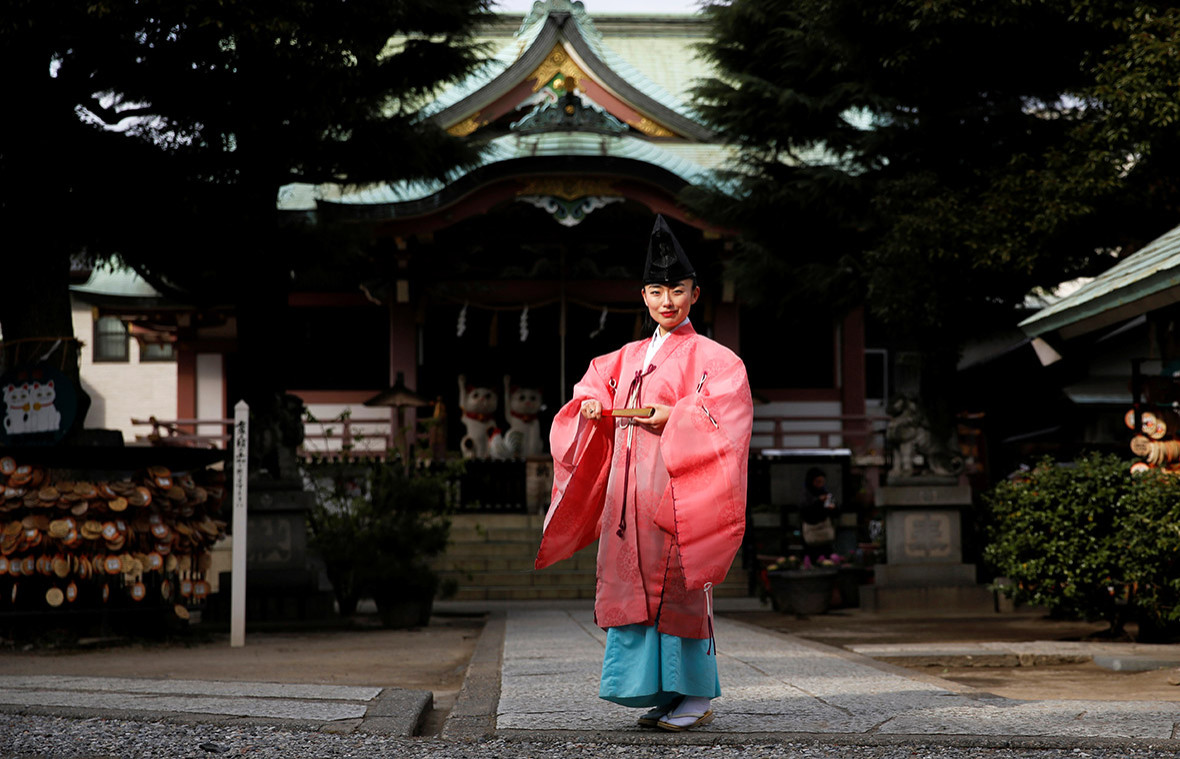 Aimee Pompa Bolivar, 43, a librarian at the Municipal Library Enrique Jose Varona in Havana, Cuba:
"I don't see gender gaps at work. Here all librarians are women,"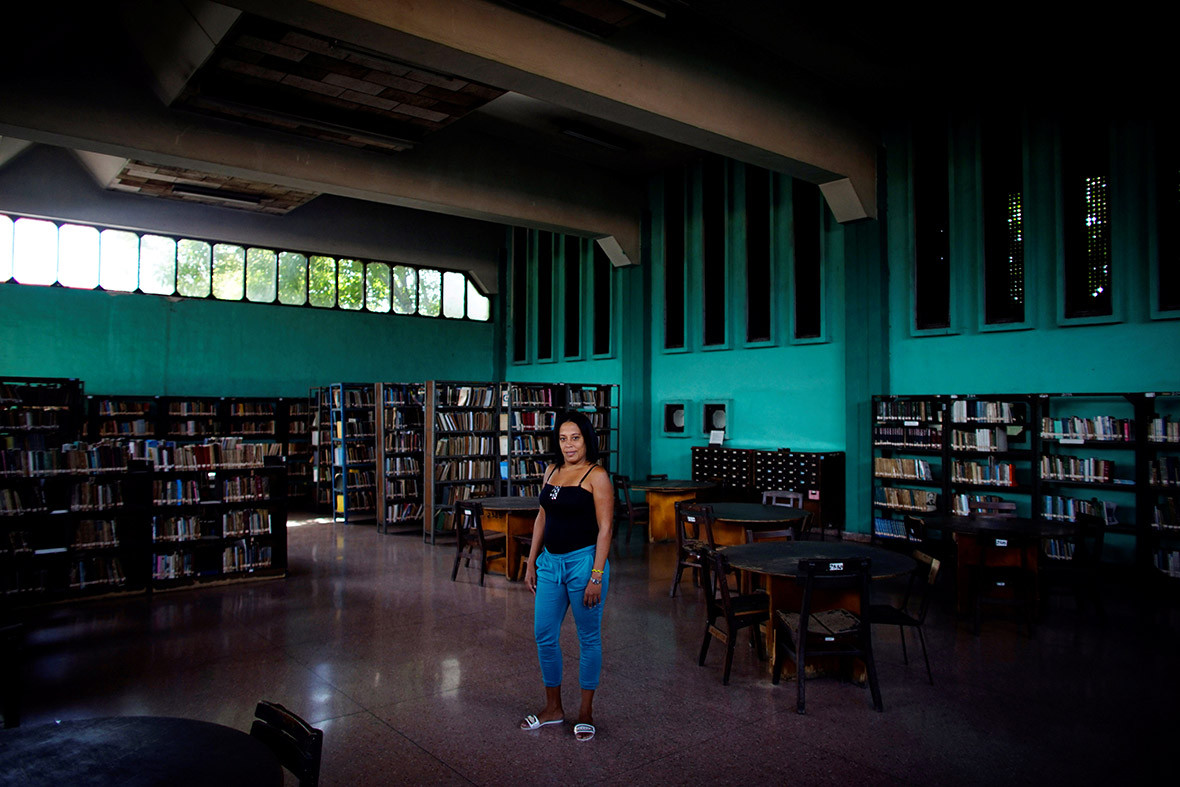 Raquel Gomez Delgado, 43, a marine fishing inspector in Huelva, Spain:
"In my opinion the only way to end gender inequality is through education in schools and bringing us examples of equality (in the media),"
Valerie Perron, 53, an oyster farmer in Andernos, Southwestern France:
"It must not be forgotten that it is women, moms, who raise the boys. It is therefore up to us to change the mentalities by raising the boys at their youngest age, in a spirit of parity and equality with the woman. We must change the mentalities of early childhood education. A boy can play with dolls and a little girl with small cars."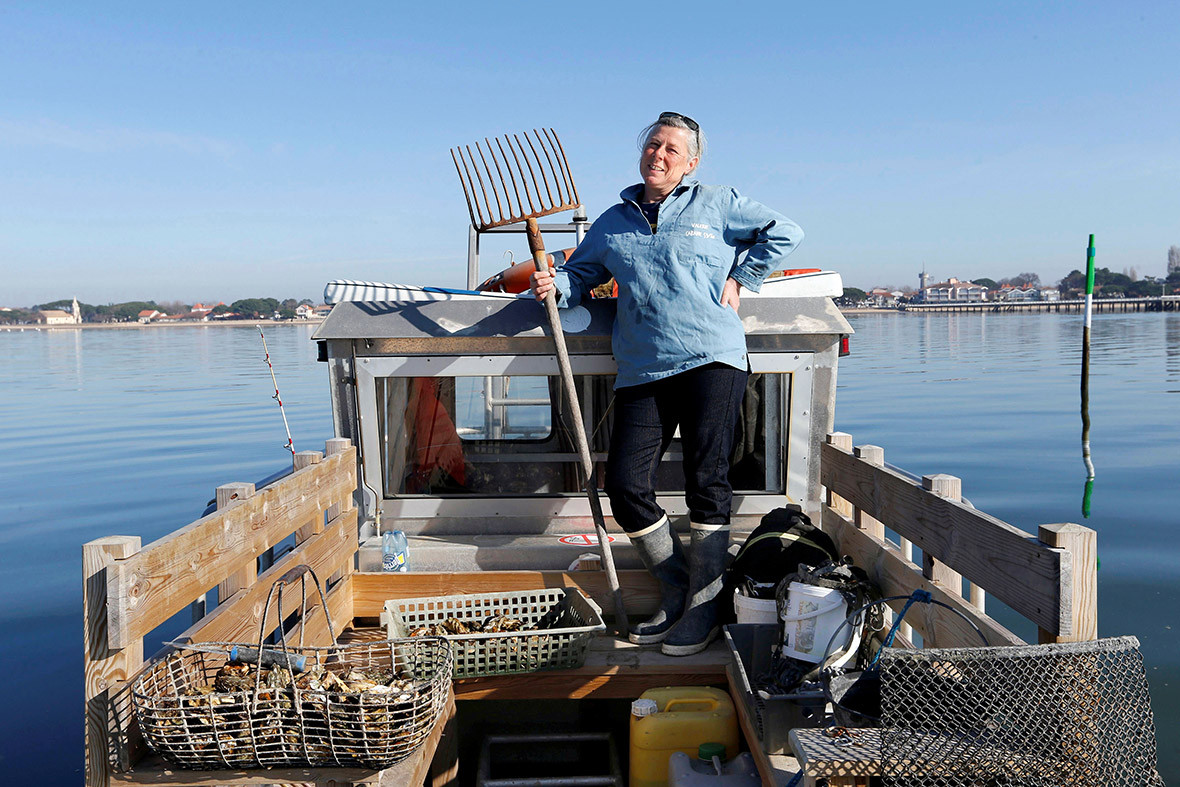 Chrifa Nimri, 69, a fisherwoman in Tunis, Tunisia:
"At the beginning of my fishing career all the world told me that the trade was for men but now all my colleagues respect and call me captain."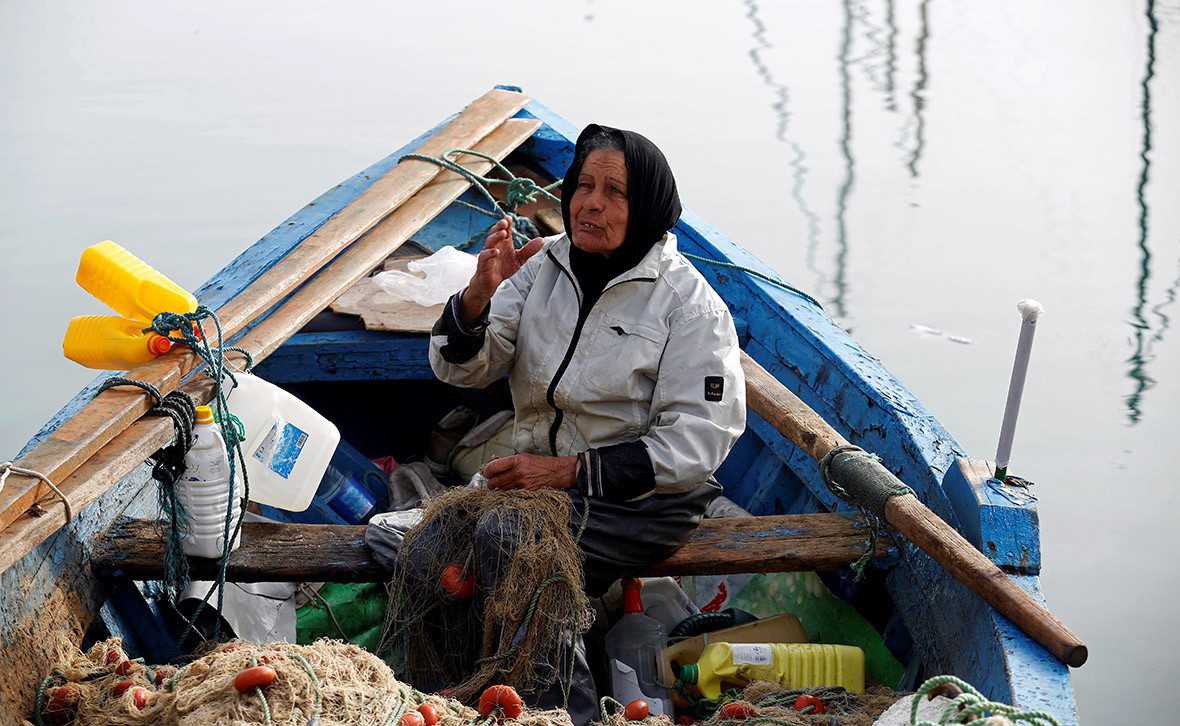 Phung Thi Hai, 54, is among a group of 25 women working at a brick factory where she has to move 3,000 bricks a day to the kiln:
"How unfair that a 54-year-old woman like me has to work and take care of the whole family. With the same work male labourers can get a better income. Not only me, all women in the village work very hard with no education, no insurance and no future,"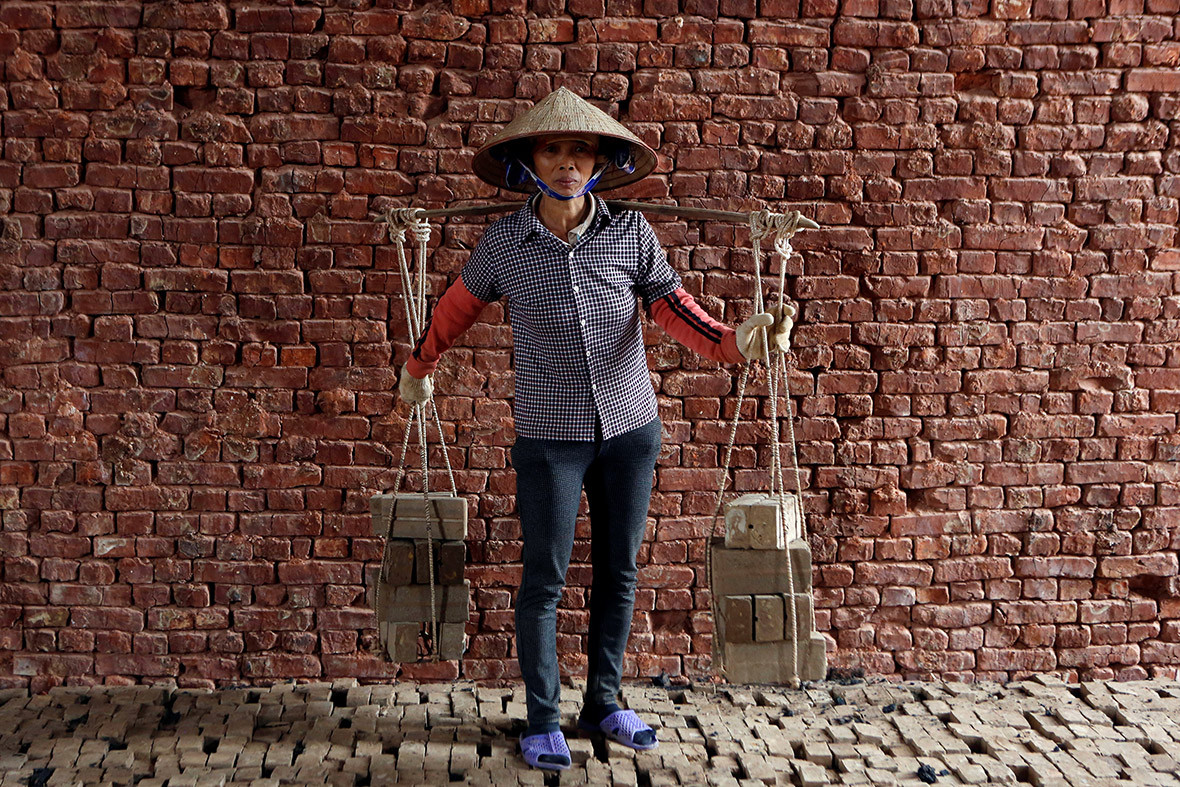 Khawla Sheikh, 54, a plumber and a certified trainer in Amman, Jordan:
"Housewives are more comfortable to have a woman plumber in their house in the absence of their husbands," said Sheikh. "To tackle gender inequality, I think that all operating sectors must provide equal opportunities for men and women in all fields and each woman must believe in her capabilities and skills that she has in order to convince the others."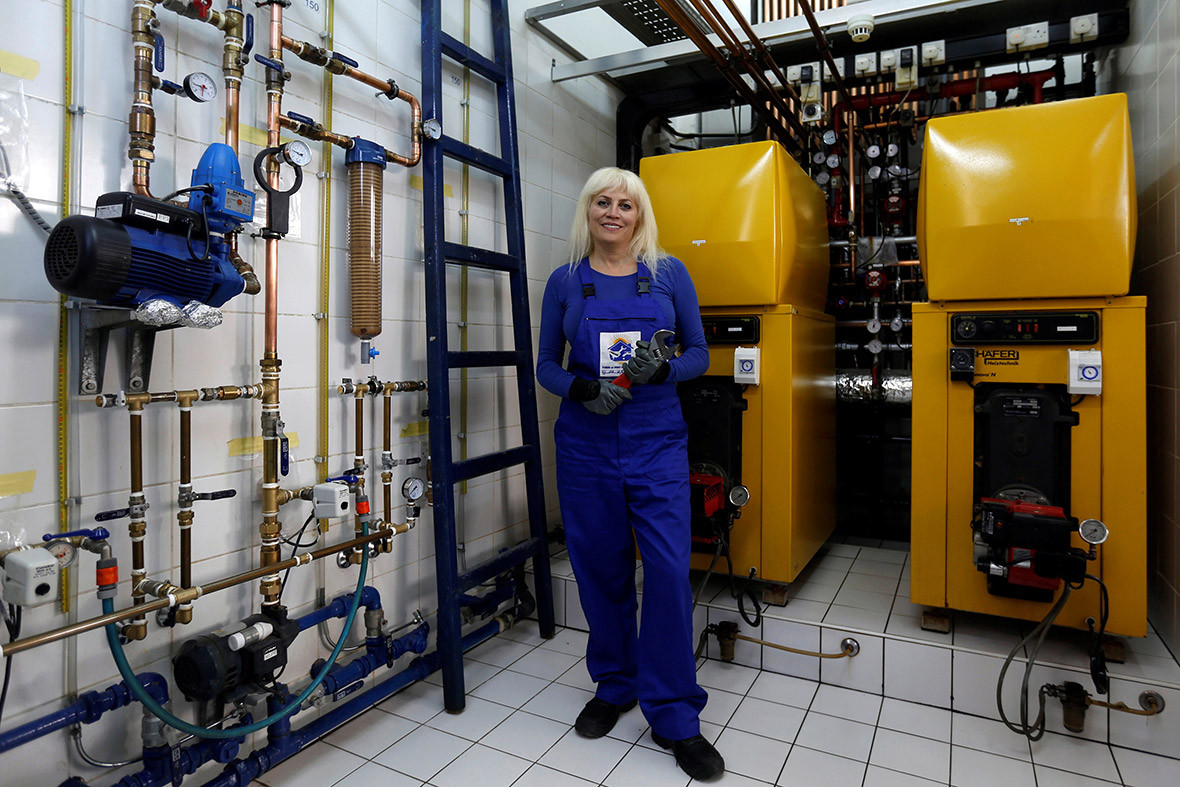 Filipina Grace Ocol, 40, a backhoe operator and a mother of three, in Tubay, Agusan del Sur, southern Philippines:
"There are a few female workers that can drive big trucks and backhoe. If men can do it, why can't women do it? I'm better than the men, they can only drive trucks here but I can drive both."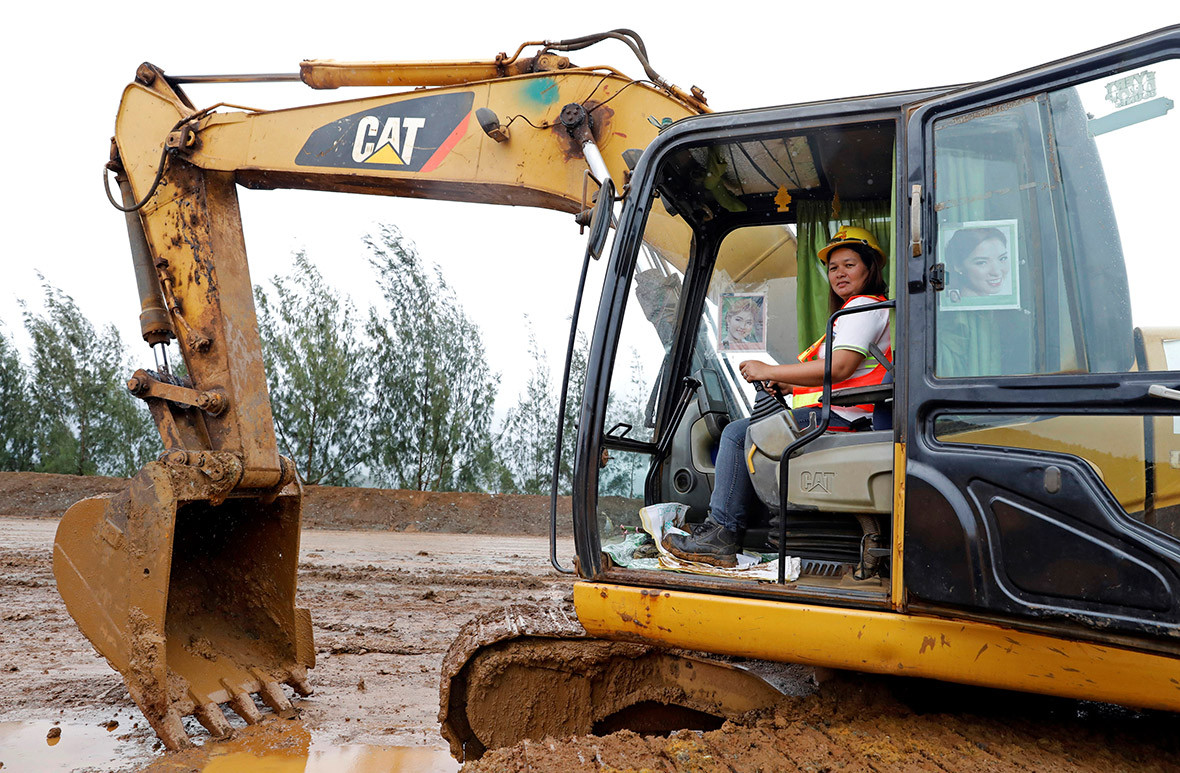 Maria Uvarovskaya, a pilot in Moscow, Russia:
"Much more can be done by the women themselves to solve such problems (gender inequality)"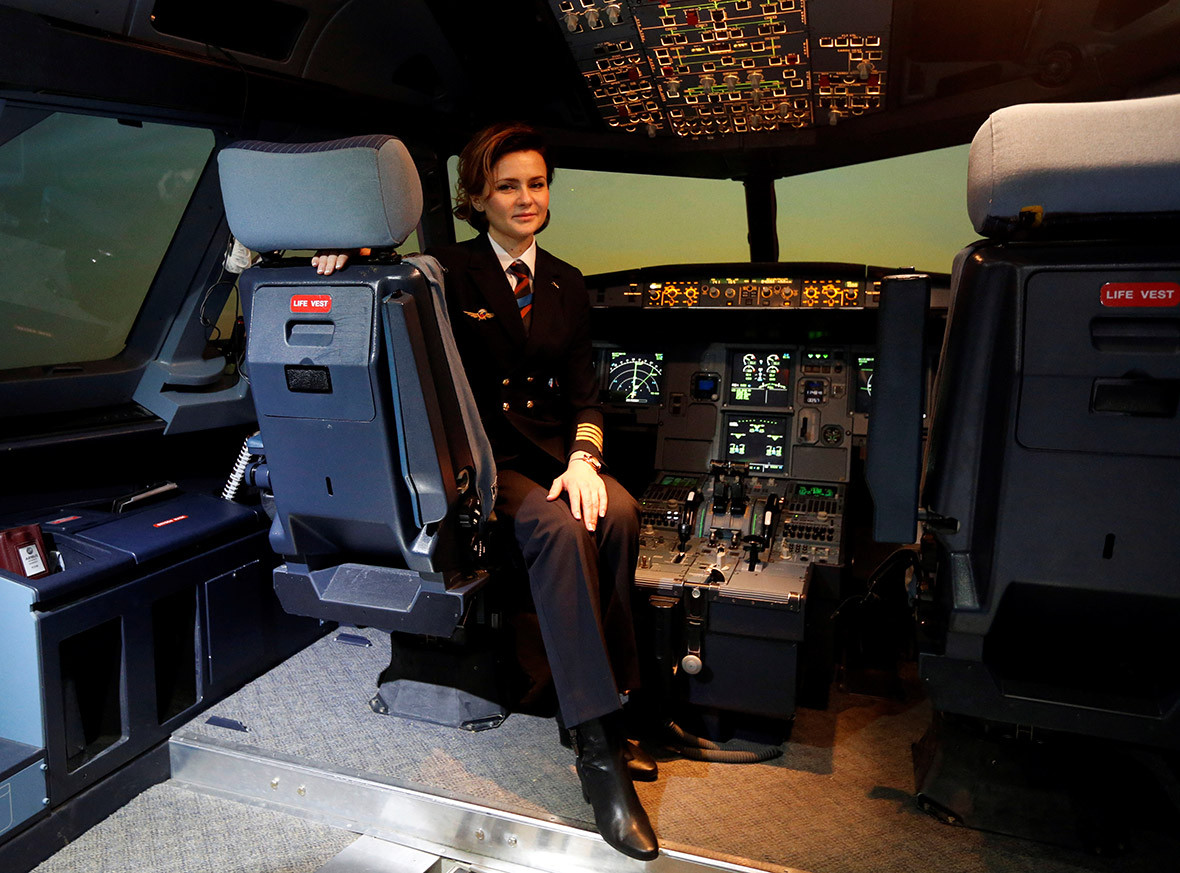 Dr Catherine Reynolds, 37, a scientific researcher at Imperial College in London, Great Britain:
"Women are very well represented at junior levels in Biological Sciences research. At a senior level it is still true that there are fewer female professors in science, but the gap is slowly closing," Reynolds said. "More policies that promote flexible working and that support staff in taking career breaks (both men and women) are an essential way in which it is possible for employees, especially those with young families, to realise their full potential in the workplace."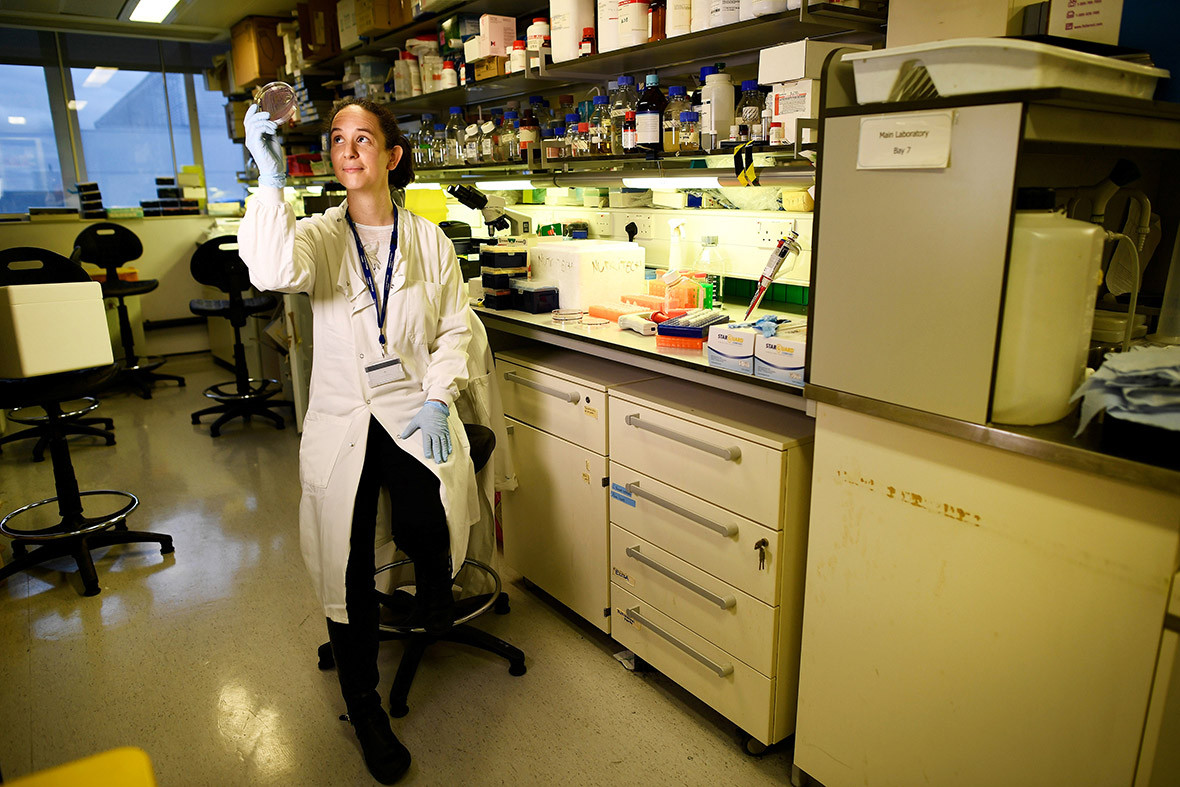 Aneta Lukasiewicz, 33, a hairdresser in Warsaw, Poland:
"From my observation in this job there are more women hairdressers then men in Poland. But I think the number of male hairdressers is growing. From my experience women clients even prefer to have their hair cut by men, sometimes the reason is curiosity, but also it's a fashion."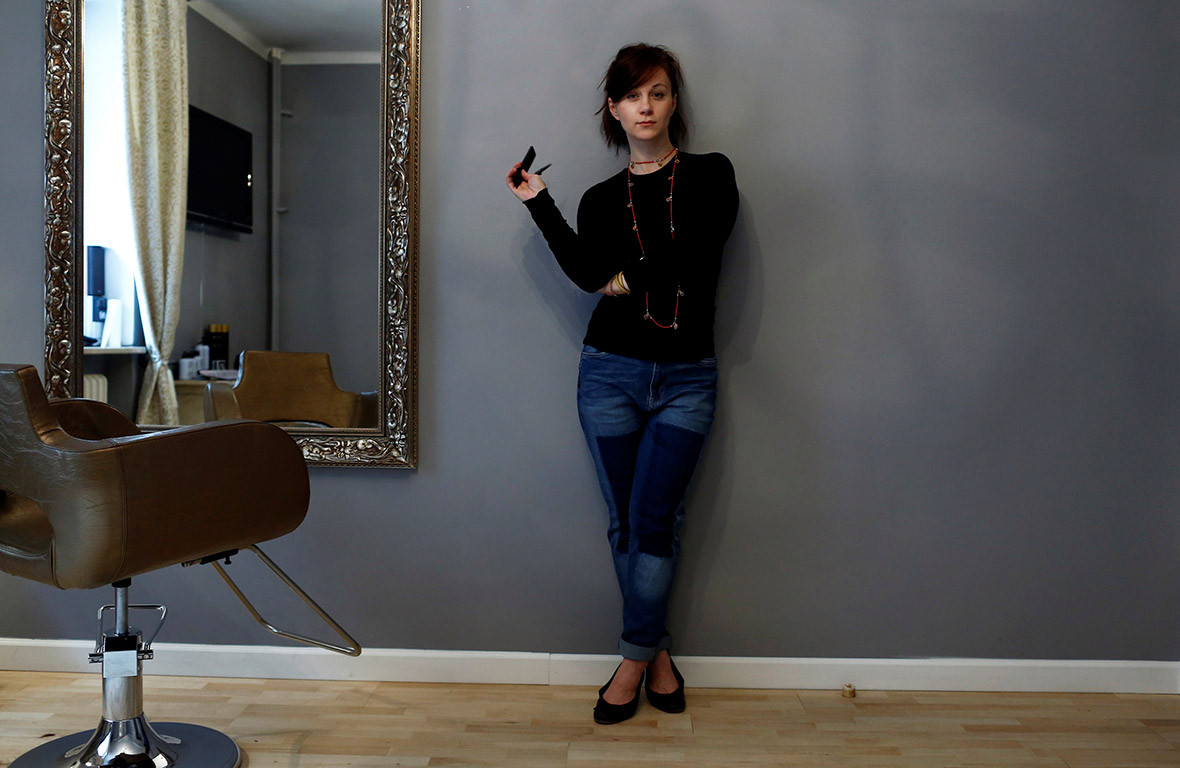 Yolaina Chavez Talavera, 31, a firefighter in Managua, Nicaragua:
"In my early days as a female firefighter, men, my team mates, thought that I would not last long in the organisation due to the hard training. However, in practice I showed them that I am able to take on tasks at the same level as men. I think women must fight to break through in all areas, in the midst of the machismo that still persists in Nicaragua and in Hispanic countries."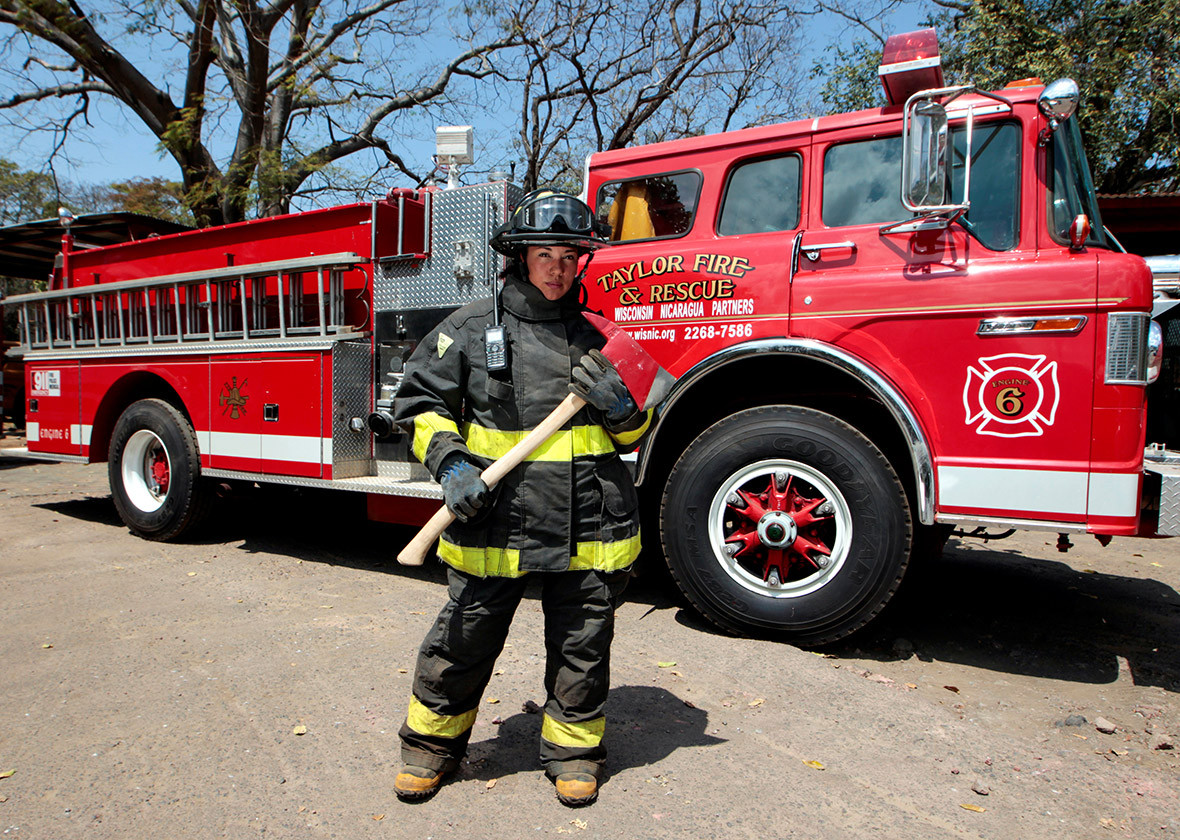 Liz Azoulay, 26, who loads and unloads cargo at Ashdod port in Ashdod, southern Israel:
"In most of my professional life I did not face any inequality. In the port of Ashdod we are equal on the docks. I am the first woman who began working at the Ashdod port as a stevedore."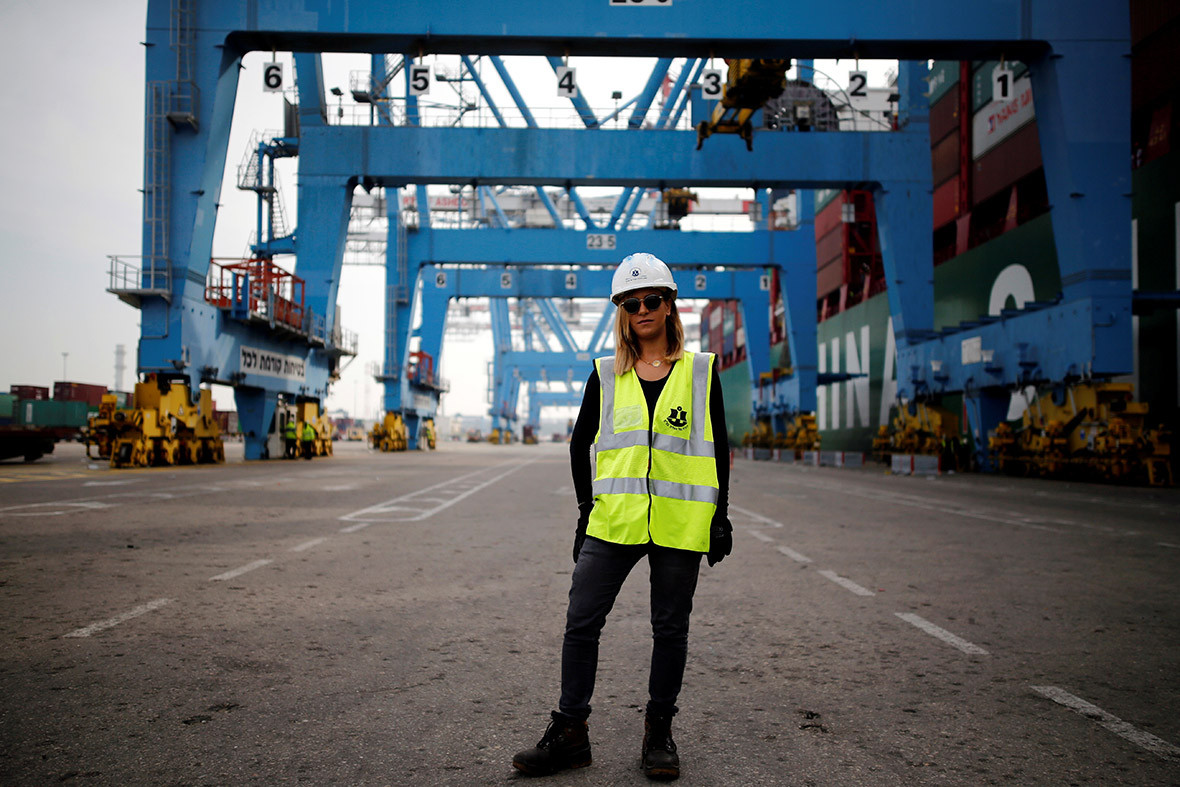 Jauna Diaz, 43, a street sweeper in Mexico City, Mexico:
"In my previous job my boss gave preference to male colleagues and women always were paid later. That's why I changed jobs," Diaz said. "To tackle gender inequality I think there needs to be more communication and information about women's rights in the work place."