Less than a day after Donald Trump won the presidential election in November, a retired lawyer and grandmother from the Hawaiian island of Maui posted in Facebook suggesting a mass march. This was the humble beginnings of what is now set to become one of the biggest protests in American history, which will see hundreds of thousands of women take to the streets of Washington DC in the name of women's rights.
Now, more than 600 sister marches are planned to take place at the same time as the Washington event. As many as 1.5 million people will take to the streets across 60 countries, from Costa Rica to the UK and Tanzania to South Korea.
"This grassroots movement has gone viral in an unprecedented way that no one could have anticipated," said sister march spokeswoman Yordanos Eyoel.
"It's inspiring to see how women and their allies around the world are standing up for the universal American values of freedom and justice for all. We're also excited to convert this enthusiasm into an action network for change after the march."
Although the marches are linked to Donald Trump's inauguration, organisers and volunteers say the demonstrations are not specifically anti-Trump — but rather a stand on social justice and human rights which came under threat during the presidential race.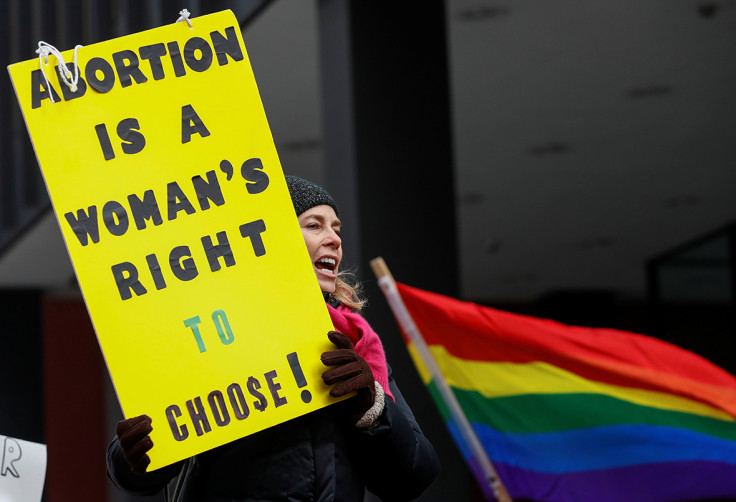 Dozens of groups have thrown their support behind the march, including Human Rights Watch, Amnesty International and Planned Parenthood, the non-profit reproductive health organisation that Trump previously threatened to defund because it provides abortion services.
In London, 14,000 people are set to march through Mayfair on Saturday for the "safeguarding of freedoms threatened by recent political events".
"The Trump administration in the US and Brexit uncertainty in the UK mean that women's rights, opportunities and protections are under threat as never before," says Sophie Walker, leader of the UK's Women's Equality Party which has backed the London march.
"Divisive campaigns have helped stoke a rise in misogyny and racism. I am proud that the Women's Equality Party will be among those leading the march, fighting for all women's rights as a priority. We must mass and unite to protect the rights of women and all minorities, protest an environment in which many feel threatened and instead build tolerance and diversity and an understanding of intersectionality at all levels of society."
Marches will also take place across the UK, including Manchester, Edinburgh, Belfast, Leeds and Liverpool.
Amanda Carver, who is helping organise a march in Ottawa, says the movement is a result of the hatred and intolerance stirred up during the presidential race, adding that the political campaign was "eye opening".
"I was dumbfounded at how little the rhetoric of hate and sexism seemed not to matter and people's basic human rights could be completely ignored and discarded in the name of some other political gain," Carver says.
"It was frightening to me to see the level of white supremacy that was abound in society and felt completely comfortable coming out in the public eye," she adds. "As such, it was important to me to come together to show that civil rights still matter. To show that women are more than the sum of their body parts. I feel like it is important to take a stand and show that when human rights are challenged, we will unite and we will come together to stand up for what is right."
One of the key reasons why the movement has gone global is because it's not just the US that has seen a wave of intolerance in recent months. Hate crime soared in the UK in the aftermath of the EU referendum. Argentina and other countries in Latin America have been plagued by a growing problem of gender-based violence. And last October, thousands of women took to the streets of Poland after the government threatened to limit access to abortions in a country which has some of the strictest laws in Europe.
Jacqui Hunt, Equality Now's Europe Director, says that although people around the world are demonstrating in solidarity with women in the US, it is the country specific concerns which are driving the movement.
"In 2016, women in Turkey and Lebanon were out rallying against laws which allow rapists to escape punishment by marrying their victims. While in Latin America women were protesting against impunity for those who rape and murder women, particularly adolescent girls," Hunt says.
"In the UK, in the wake of Brexit, women's rights need to be protected. Gender equality has always been a core objective of the EU and although we are still a long way from this being fully realised, our membership of the union has resulted in significant improvements in pay equality, parental leave, care for pregnant women and new mothers, childcare, social welfare, protection from discrimination, access to justice and ending violence against women and girls."