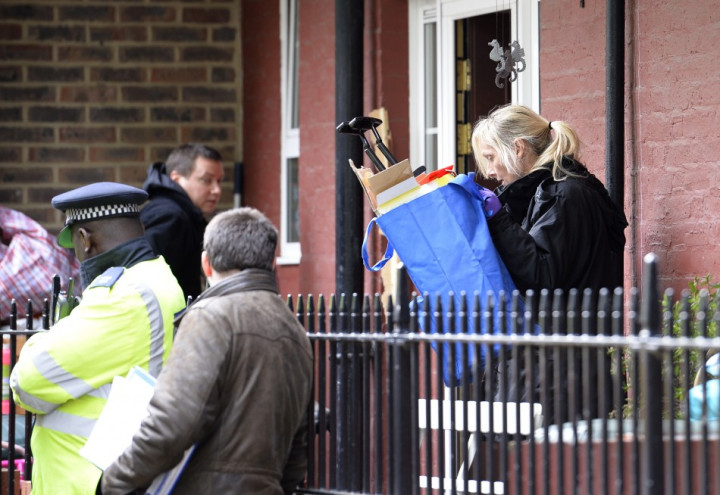 Investigators suspect that Drummer Lee Rigby, the British soldier who was brutally murdered by alleged Islamic extremists in Woolwich, may have been a victim of a conspiracy.
Police have arrested a man and a woman, both aged 29, on suspicion of conspiracy to murder, according to Scotland Yard.
The suspects were taken to a south London police station where they will be interrogated.
"This is a large, complex and fast-moving investigation which continues to develop. Many lines of inquiry are being followed by detectives, and the investigation is progressing well," said a police statement.
Former MI6 officer Richard Barrett told BBC Two's Newsnight: "I assume that these people are probably coming out of a small group without, necessarily, any overseas connections or any other broader connections in the United Kingdom which could come to the attention of the security services more than they did."
Meanwhile the two alleged perpetrators of the attack, aged 22 and 28, remain in hospital to which they were admitted after they were shot by officers at the crime scene. The two sustained non-life threatening injuries and were admitted to different hospitals under armed guard.
Reports have named the alleged attackers as Michael Adebolajo, originally from Essex, and Michael Oluwatobi Adebowale from Greenwich, southeast London. Both men are believed to be British of Nigerian descent, and neither has been charged as yet.
According to reports, investigators suspect one of the arrested men might have been interested in joining the Somalia-based militant outfit al Shabaab, which is closely linked to al-Qaida.
Video footage obtained by the Daily Mirror shows the suspects brandishing weapons before officers take them down.
The attack has also triggered fears of lone wolves, who may not be backed by a terrorist outfit, carrying out random attacks.
"Apart from being horribly barbaric, this was relatively straightforward to carry out. This was quite low-tech, and that is frankly pretty challenging," a source close to the investigation told Reuters.