Woolwich Terror Attack: 'Both Attackers Known to UK Secret Services'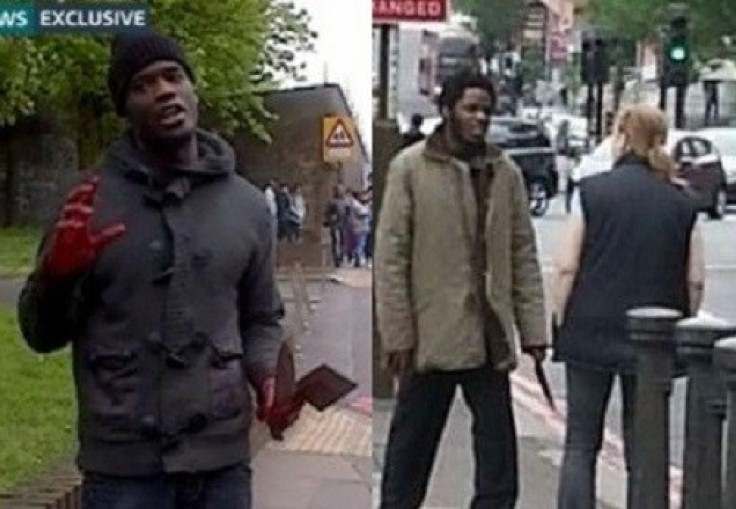 Both of the Woolwich machete killers were known to security services before they murdered a soldier in a terror attack.
Security sources claimed the two men had come to the attention of agents during numerous investigations over the past eight years.
Prime Minister David Cameron acknowledged reports linking the radical muslim killers to operational work, but he declined to confirm them.
The PM spoke after cutting short meetings in France to return to the UK and chair a meeting of Cobra at Downing Street.
He said: "The point that the two suspects in this horrific attack were known to the security services has been widely reported. You would not expect me to comment on this when a criminal investigation is ongoing.
"But what I can say is this: as is the normal practice in these sorts of cases, the Independent Police Complaints Commission will be able to review the actions of the police and the Intelligence and Security Committee will be able to do the same for the wider agencies.
"But nothing should be done to get in the way of their absolutely vital work."
The Home Office refused to confirm or deny the reports.
A Home Office spokesman told IBTimes UK: "We are not commenting on speculation. It is an ongoing investigation at this stage."
Yesterday's murder of a soldier as he walked down John Wilson Street in Woolwich is being treated as a terrorist attack by UK authorities.
It was the first fatal terrorist attack on British shores since the London bombings of July 7, 2005.
Both men yelled "Allahu Akbar" while attacking the man with a range of weapons included meat cleavers and knifes.
They reportedly filmed each other during the incident and then told shocked witnesses to take pictures.
A cub scout leader who asked one of the men why he did it, was told: ""We want to start a war in London tonight. I killed him because he killed muslims and I am fed up with people killing muslims in Afganistan they have nothing to do there."
© Copyright IBTimes 2023. All rights reserved.