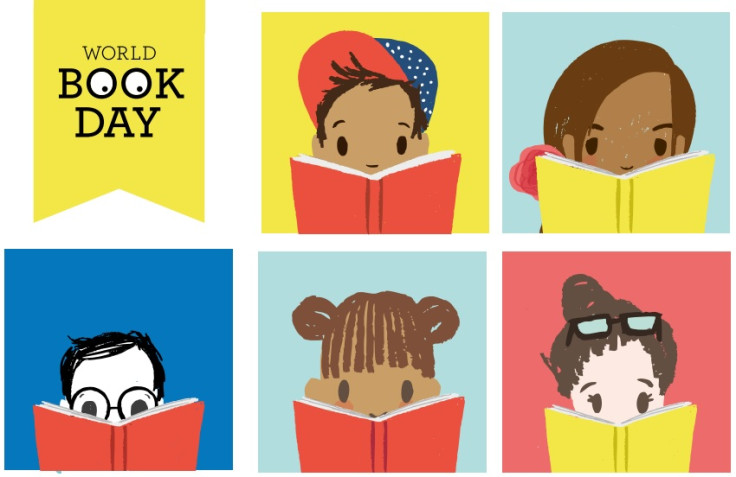 World Book Day is a Unesco-designated celebration of books and reading marked in over 100 countries around the world. Although the day is aimed at promoting a love of books among children, the best thing about it is everyone can takes part from teachers to parents, and it is a great way of showing adults are passionate about reading too.
To mark the day, school children are entitled to receive a World Book Day £1 book token (or an equivalent €1.50 token in Ireland) to be exchanged for one of ten books specially selected or any other book or audio book.
On the 18th year of World Book Day, the organisers are encouraging dressing up and "being" a book character to celebrate the day, such as Alice from Lewis Carroll's classic The Adventures Of Alice In Wonderland or JK Rowling's Harry Potter. You can share your World Book Day experience using the hashtag #WBD2015 and find an event near your.
Which £1 books are on this year's list?
You can redeem your voucher at your local participating bookshop, including Waterstones. The tokens are valid from 2 to 29 March 2015.
Age 2+
Elmer's Parade by David McKee.
The Dinosaur That Pooped A Lot! by Tom Fletcher and Dougie Poynter, illustrated by Garry Parsons.
Age 5+
A Pirate's Guide To Landlubbing by Jonny Duddle.
Magic Animal Friends: Lucy Longwhiskers Finds A Friend by Daisy Meadows.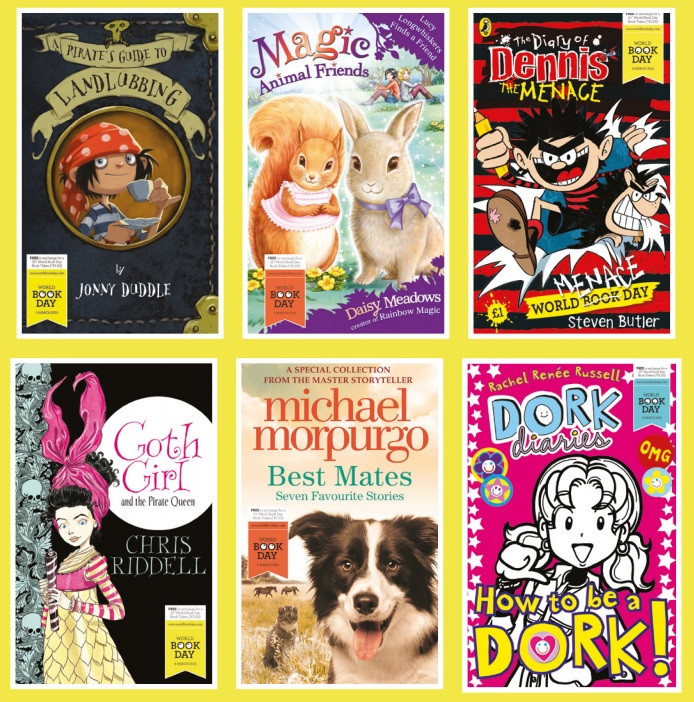 Age 7+
The Diary Of Dennis the Menace: World Menace Day by Steven Butler.
Goth Girl And The Pirate Queen by Chris Riddell.
Age 9+
Best Mates by Michael Morpurgo.
Dork Diaries: How To Be A Dork! by Rachel Renée Russell.
Young Adult
Killing The Dead by Marcus Sedgwick.
Geek Girl: Geek Drama by Holly Smale.
Which books are must-reads for under-16s?
A survey of 2,000 readers by Sainsbury's to celebrate World Book Day has found long-time favourite Roald Dahl is still the king of children's literature. The top 10 books chosen show classics are still a firm favourite.
1. Charlie And The Chocolate Factory by Roald Dahl
2. Alice In Wonderland by Lewis Carroll
3. The Lion, The Witch And The Wardrobe by CS Lewis
4. Winnie The Pooh by AA Milne
5. Black Beauty by Anna Sewell
6. James And The Giant Peach by Roald Dahl
7. The BFG by Roald Dahl
8. A Bear Called Paddington by Michael Bond
9. Treasure Island by Robert Louis Stevenson
10. Adventures Of Huckleberry Finn by Mark Twain