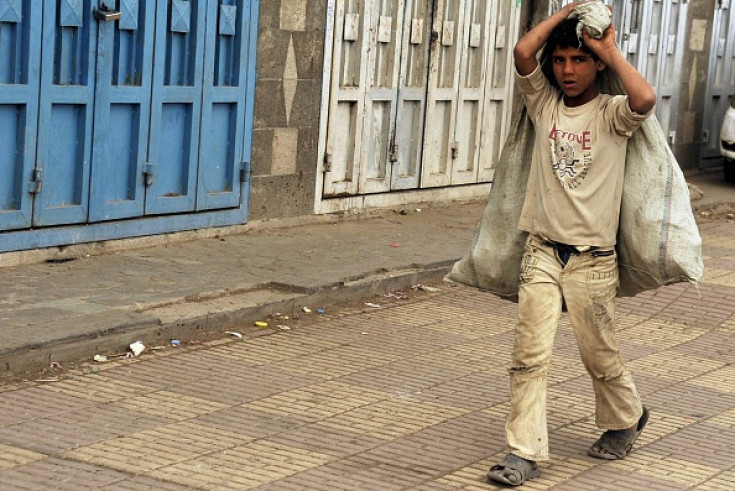 Today (20 February) is the UN-designated World Day of Social Justice, which aims to support efforts of the international community to eradicate poverty and inequality and guarantee access to social well-being and justice.
Right groups have warned that in order to enhance global development and lift hundreds of thousands of people out of extreme poverty, governments should enact adequate policies that guarantee the recognition of basic human rights.
Adrian Lovett, Europe executive director at ONE, an NGO which works to end extreme poverty and preventable disease, particularly in Africa, believes that the intervention of ordinary people is also vital to successfully tackle poverty.
"Whatever political system a country has, to some extent politicians act when people ask them to act," he told IBTimes UK.
ONE engages with governments to create policies that can tackle poverty. The NGO also aims to create a better climate in which policy change can be more effectively made and where people support and encourage politicians to do the right thing.
"Although we all see examples of bad politics, here at ONE we are optimistic about politics, and we believe that policy change is the key to make a better world.
"In the last 20 years, we have seen extreme poverty fall by half from about 42% to 21% of the world's population. We think that hasn't happened by accident, but it is a result of really smart effective leadership, first of all in Africa, with the support of the international community."
Ordinary people have to do their part
ONE believes that the work it does is making a difference, but stressed that the participation of citizens is essential to effectively halt poverty.
"Policy change happens in the public context and hundreds of millions of people in the world can help get policy changes," Lovett said.
"People around the world, ordinary people from all backgrounds, need to come together to say 'this is a challenge we can take on and we are going to urge our politicians to do their part'. It's so easy now for people to get involved."
Lovett explained that eradicating poverty is not a simple process as there are complex factors underpinning it.
"The position of women and girls and the injustice of their situations in many parts of the world is one of the major obstacles," he said.
"We also need to improve transparency in international transactions and revenues from companies, so that we can be sure that the resources that are going into certain countries are actually getting in the right hands.
"Political will is the least tangible and yet the most important factor to fight poverty. There are examples of politicians willing to make changes. We want to see more of it."