World Humanitarian Day 2014: Attacks on Aid Workers Rise by over 60% to Highest on Record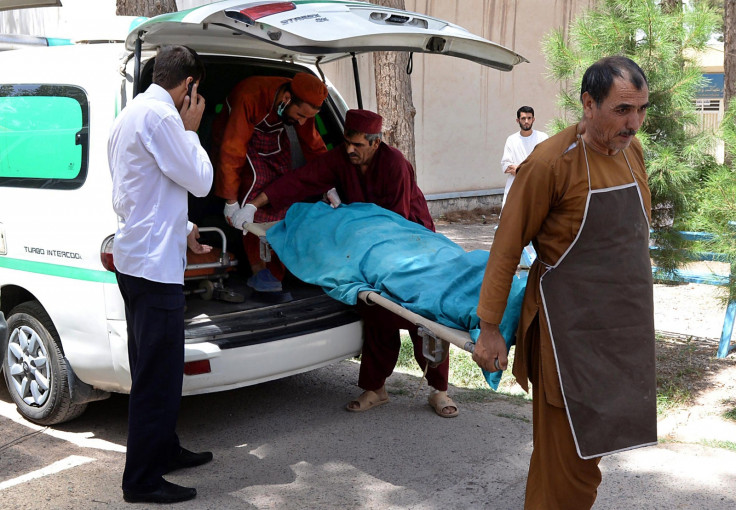 The number of humanitarian workers killed, wounded or kidnapped reached a record high last year with Afghanistan the most dangerous country to work in, new research has shown.
The Humanitarian Outcomes report, released in conjunction with World Humanitarian Day, found that 2013 was the most dangerous on record. In all, 155 aid workers were killed, 171 wounded and 134 kidnapped - a rise of 66% compared to 2012.
Three-quarters of the attacks took place in Afghanistan, Syria, South Sudan, Pakistan and Sudan, amid increasing violence in the states. There were 81 attacks in Afghanistan alone.
The report also reveals that 79 aid workers have died so far this year, making the first eight months of the year deadlier to humanitarian personnel than the entire of 2012. Several deaths have been reported in Gaza, according to provisional figures.
Ahead of a memorial service for aid workers to be held at London's Westminster Abbey on Tuesday, Valerie Amos, the United Nations emergency relief coordinator, said in a statement: "One aid worker killed in the line of duty is one too many."
"Nurses, engineers, logisticians and drivers ... all take great risk doing their work in sometimes extremely dangerous and difficult circumstances," she added.
Attacks involving explosives are becoming increasingly common, but shootings and kidnappings are the most prevalent forms of violence. Last year, there were 18 incidents of aerial bombardment, eight roadside attacks, eight explosive device detonations from vehicles, six landmine attacks and four suicide bombings.
According to the UN Office for the Coordination of Humanitarian Affairs, the reason for the surge in attacks on aid workers is the changing nature of warfare. The majority of conflicts take place within countries, involving rebel groups who increasingly target civilians.
John Ging, OCHA's director of operations, told Thomson Reuters Foundation: "More and more we're seeing parties to conflicts around the world ignore the rules of war to achieve a political end –directly targeting civilians, carrying out collective punishment, inciting ethnic violence, impeding the delivery of lifesaving humanitarian supplies to affected people and attacking humanitarian actors themselves."
The report also states that an increased militarisation of aid has put workers at risk. In Afghanistan, US-led Nato troops have distributed aid to garner support, which according to aid agencies, means many forces fighting Nato see the alliance as legitimate targets.
In 2008, the UN declared 19 August World Humanitarian Day to mark the day in 2003, when 22 people were killed in a bomb attack on UN offices in Baghdad.
UN secretary-general Ban Ki-moon said: "Last year, more humanitarian workers were kidnapped, seriously injured or killed than ever before. This is an outrage."
"In recent weeks, dozens of humanitarians - including members of the UN family - have lost their lives in South Sudan and Gaza. Too many people have died or suffered from deliberate attacks. Humanitarian workers and their families are hit hardest by these crimes. But they are also felt by millions of others."
This year's theme for World Humanitarian Day is: "The world needs more", a campaign to raise awareness of the danger and adversity faced by those on the front line. The UN is asking people to tweet #humanitarianheroes to support aid workers across the globe.
© Copyright IBTimes 2023. All rights reserved.