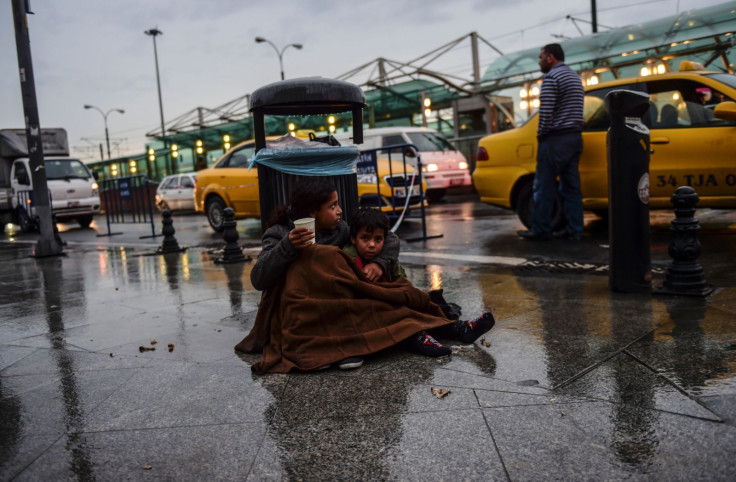 Nearly half-a-million Syrian refugee children in Turkey are missing out on an education. And by being denied one of the most basic human rights, the most vulnerable girls and boys are being left exposed to child marriage and labour, trafficking and other forms of exploitation.
Turkey hosts more refugees than any other country – more than 2.5 million – and the majority of the displaced are Syrian, who have fled the escalating crisis in their country. Nearly 700,000 of that number are children, of which 400,000 are not at school.
Recognising the risks posed to an entire generation of Syrians, Turkey has set up free medical care for refugees as well as the right to an education. Yet hundreds of thousands of children are missing out because most Syrian families are living outside displacement camps, mostly in poverty, and are struggling to find work that pays enough for food, clothing and a home.
The problem has been abetted by a chronic shortage of language programmes to help Syrian children integrate into the Turkish school system, as well as a dearth of Syrian teachers.
Nasira Lopez, a teacher now living in Istanbul, left the home she shared in the Syrian capital Damascus with her Spanish husband and three children in 2011, when the war broke out.
"We were a middle-class family," she says, reflecting on her former life. "We had enough for ourselves, did not need any help. We lived in a two-room apartment."
Her two sons were on holiday in Turkey when the conflict began. "The Syrian officials stopped them at the border and did not let them in when they tried to come back, because they had Spanish passports," she says. "We decided to leave the country and took a bus to Turkey with my husband and daughter. It took 48 hours."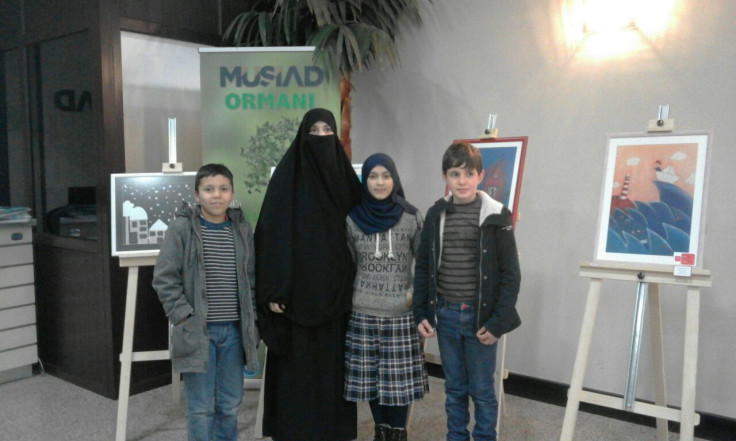 When Lopez and her family settled in Turkey, she was shocked at the conditions refugee children were living in.
"There were many children in my neighbourhood who worked in the streets selling water or tissues, or begging," Lopez says. "Their families could not afford even the little expenses for school – the shuttle, uniforms – and needed money to survive, so they made the children earn money."
Nobody knows exactly how many Syrian children are being employed in Turkey, but a 2015 Human Rights Watch report stated child labour is "rampant". Recently, anecdotal evidence has emerged which suggests scores of Syrian refugee children are working in sweatshops to earn money. The influx of Syrian refugees into Turkey and other neighbouring countries has also led to a dramatic rise in young girls being forced into marriage.
"We know that during and after emergencies, girls are often at greater risk of gender-based violence, including rape, sexual exploitation or abuse, prostitution and transactional sex, and trafficking," says Heather Saunders, policy and advocacy advisor for Plan UK.
"Safe education spaces can offer increased protection from exploitation and harm, especially for girls, and can provide a sense of normality during times of distress."
Seeing the situation in Istanbul gave Lopez an idea – she would set up a school for refugee children. Instead of labour and exploitation, the school would offer Syrian children access to free, life-saving information, a stable environment and the chance to pursue a meaningful life.
"I wanted every child to be able to go to school as they should, and set up the school – completely free for children," she explains. "I talked to my Syrian neighbours and told them about the importance of the education, and convinced most of them to send their children to the school."
One local NGO, Mavi Haliç Derneği, allowed Lopez to use its gym as a makeshift classroom. Since then, the school has been accredited by the Turkish Ministry of Education and a proper school premises has been provided. There are now 195 Syrian students at the Al-Maali School, ranging from age six to 13, who are taught maths, science, social science, Arabic, Turkish, English and religious studies.
All of the teachers are Syrian, except for local Turkish teachers who have volunteered to provide Turkish language lessons. Local charities have provided essentials such as books.
Since the start of the Syrian conflict, nearly three million refugees have crossed the border into Turkey to seek refuge – and the mass migration has led to an urgent need for mental health services in displaced communities. Depression, post-traumatic stress disorder and anxiety are just some of the problems plaguing Syrian refugees including children, according to the United Nations Refugee Agency. Therefore it is essential that schools like al-Maali provide support for children wounded with emotional trauma.
A number of the students attend a psychological support centre set up for Syrian refugees in Istanbul by British-based NGO Muntada Aid, in partnership with AID Turkey. The centre, launched last year, provides children and their mothers with psychotherapy services and advice about their basic rights, as well as workshops and art therapy classes.
While providing children an education and emotional support, Lopez hopes to give Syrian refugee children back their futures, saving them from a life of illegal hard labour.
"Most of these children come from uneducated families, they did not go to school even before the war as their families did not think it was important," Lopez says. "I want to keep the children out of the streets and educate them."