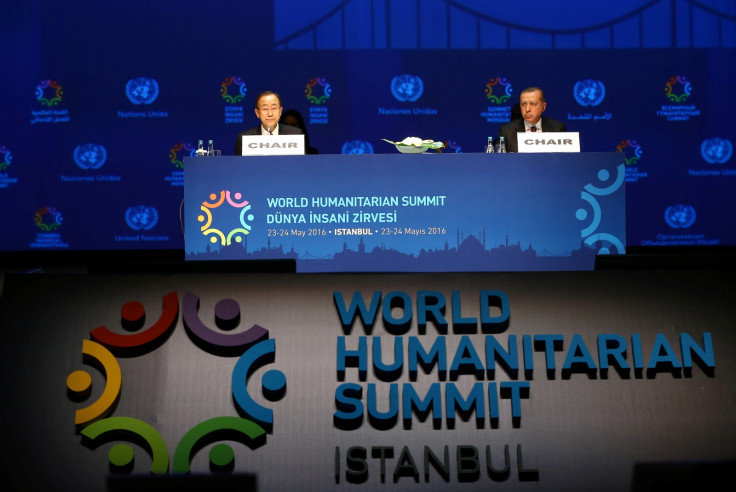 The United Nations Children's Fund (Unicef) has launched a new emergency fund of £2.7bn ($3.03bn) to support education of children in crisis zones. The new fund Education Cannot Wait, was announced on 23 May at the World Humanitarian Summit, a two-day conference held in Istanbul, Turkey.
"Education is so important because it is the only foundation and stability in these children's life, where they can recover from the conflict," Unicef's deputy executive director Justin Forsyth told ABC News.
Headed by former UK prime minister Gordon Brown and UN special diplomat for global education, the new project aims to provide access to education for 18% of children affected by crisis by 2020 and to all children affected by crisis by 2030.
"For the first time, we have a humanitarian fund targeting education," the BBC reported Brown as saying at the summit.
"A fund that plans — not just for weeks or months — but for years in support of a child's development. And a fund with a contingency reserve allowing us to act when a crisis hits ensuring no begging bowl has to be circulated.
"Without school, young children caught up in emergencies are at risk of becoming the youngest labourers in the field, the youngest brides at the altar, the youngest soldiers in the trench and, in some cases, the youngest recruits vulnerable to extremism and radicalization", Brown said
Unesco head Irina Bokova will back the project, which has been launched with an initial $100m (£69m) in donations.
"Exceptional measures are urgently required to meet the educational needs of millions of children and youth whose future is jeopardised by conflicts, displacement and natural disasters," Bokova said.
According to the Unesco's figures published with the UN High Commission on Refugees (UNHCR), only 50% of refugee children are in primary school and 25% of refugee adolescents are in secondary school.
However, these figures are only from agencies working in camps. Many refugees are outside these official camps — living in cities or other informal settlements, and adding up their numbers could provide a bleak scenario.