Tourists in Chile now have a luxurious new destination at their doorsteps – the world's largest pool - which offers the truest Caribbean sea experience, with its turquoise blue crystal clear sea waters, white sand beaches, water sports adventure and more.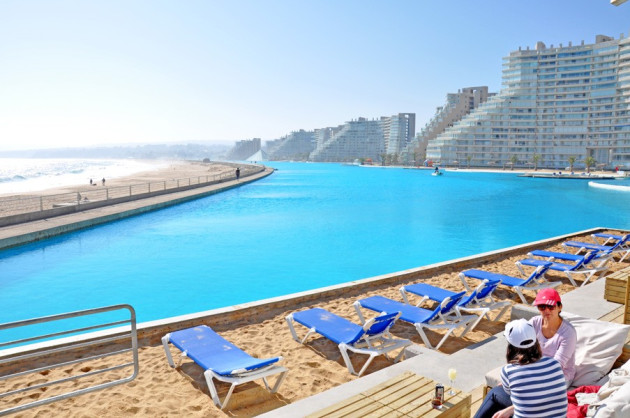 Located about 100km (60 miles) west of the capital of Santiago, this man-made lagoon at the San Alfonso del Mar resort (located in Algarrobo) is the largest pool in the world and has been built overlooking the Chilean central coast.
The luxurious private resort holds the Guinness record for having the world's largest crystalline water pool, which is a kilometer long and spread across approximately 20 acres containing 66 million gallons (250 million liters) of water. To be precise, the world's largest pool is as large as approximately 6,000 eight-meter long regular pools combined, according to the resort authorities.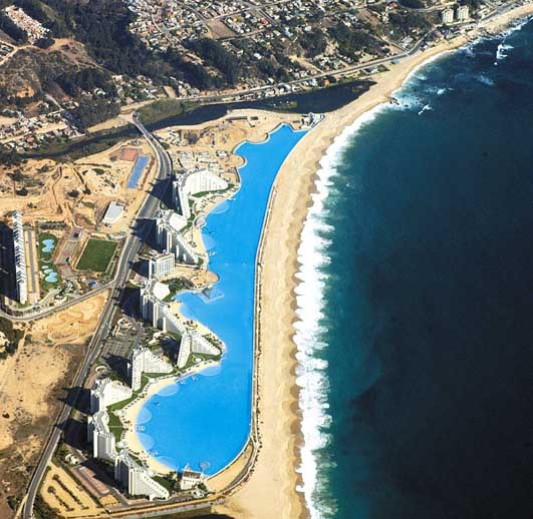 Developed by Crystal Lagoons Corporation, the San Alfonso pool in Chile is surrounded by white beaches and palm trees that provide a feel of tropical seas. Guests can safely enjoy the oceanic experience and also indulge in water sports such as sail boating, snorkeling and the like. The lagoon's temperature is kept pleasantly balanced, hovering at about 26 degrees during summer, which is nine degrees more than the nearby sea temperature.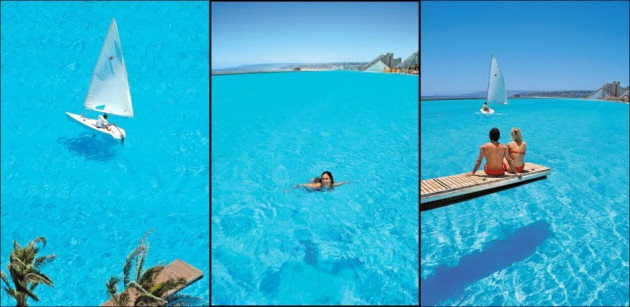 According to Hotels.com, a leading online accommodation booking Web site, guests in this man-made paradise never have to feel crowded as they have their choice of 3,323 feet of constantly circulated seawater.
"This masterpiece offers a wide array of water activities, including some that you won't find in any other hotel pool," the Web site states.
Check out some photos of the largest pool in the world... photos that ought to get you up and running towards Chile if you're planning your next vacation