World's biggest wind-power turbine unveiled for giant offshore renewable-energy project
The future for alternative energy takes huge leap forwards with structure capable of powering 10,000 homes.
The world's biggest wind-power turbine is currently being built for a giant renewable-energy project. Once completed, this would be one of Earth's biggest man-made structures when fully assembled, with a gigantic 180m diameter from 88m blades that can create enough power to power 10,000 homes.
Built by LM Wind Power the unit consists of three LM 88.4 P blades - the longest, most advanced wind turbine blades in the world, which span the distance of eight Routemaster buses and offer a swept area that will eclipse the London Eye.
Luckily, residents won't have to worriedly reach for the planning permission hotline as the Danish manufacturer is readying these giant blades for Adwen's offshore eight-megawatt turbine in France, part of three wind farms that can produce 500-megawatts of energy.
The blades are being crafted in Denmark, where a team of engineers have been using the latest design technology to increase aerodynamic energy yield and durability. The team have carefully tweaked and tested the shape of the 88.4m blade using wind-tunnel simulations and have managed to achieve a design that can yield 1% more energy a year.
That may not sound a lot, but considering that's coming from an eight-megawatt turbine, it's is a substantial amount of power.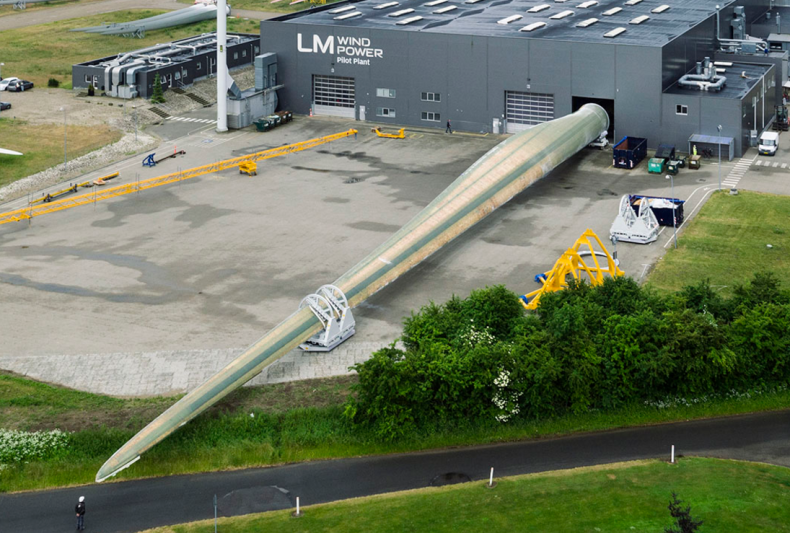 The blades are made from a newly developed material that can withstand harsh off-shore weather. Previous designs made from aluminium suffer significant damage from rain droplets, but LM has created a coating that is five-times more resistant.
Also, being so large, the wind towers are more susceptible to lightning strikes. Rigorous testing using lab-created lightning bolts hitting the blade were conducted to ensure safety.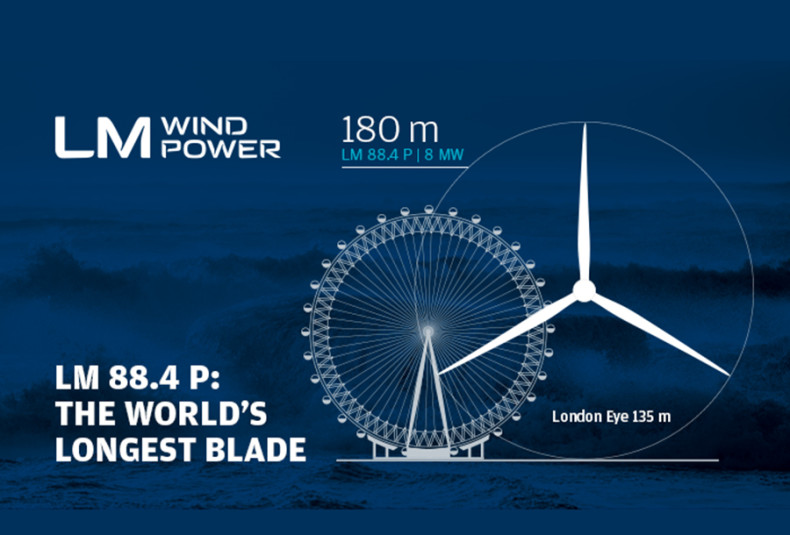 "Creating a blade on this scale presents a large step towards lowering the cost of energy from offshore wind," said Roel Schuring, LM's vice-president of engineering.
"With the current blade we have the most competitive offering in the offshore industry because we use the smartest combinations of materials," he added.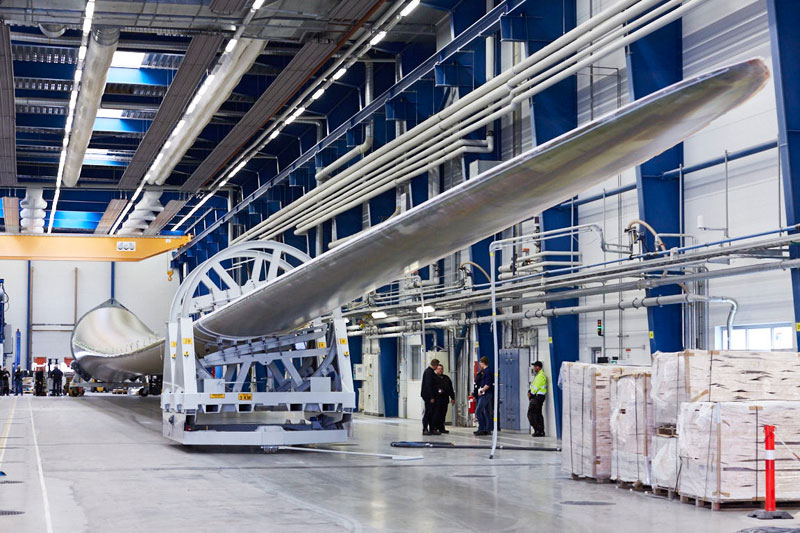 LM Wind Power isn't shy when it comes to creating large blades. It has held records in 2004 and 2011 for the longest blade (at 60m and 73.5m respectively), and now they've ramped it up again. However, it seems scaling up can have its share of problems, particularly when it comes to finding a way to transport the finished item.
The individual blades are so big they can't be transported by public road unless they're shut down. Even then, LM had to find a solution to putting it on a truck as traditional methods meant it would be too high to transport – placing it face-down was the agreed solution, but even then it was a mean feat to pull off.
While visually impressive, these monstrous wind-power blades represent a big leap towards lowering the cost of energy offshore, and are also a major move towards a future where renewable energy can provide sustainable power when fossil fuels run out.