World's first robot burger restaurant to open in San Francisco from Momentum Machines
Momentum Machines opening restaurant in city's SoMa district where a robot makes custom burgers to order.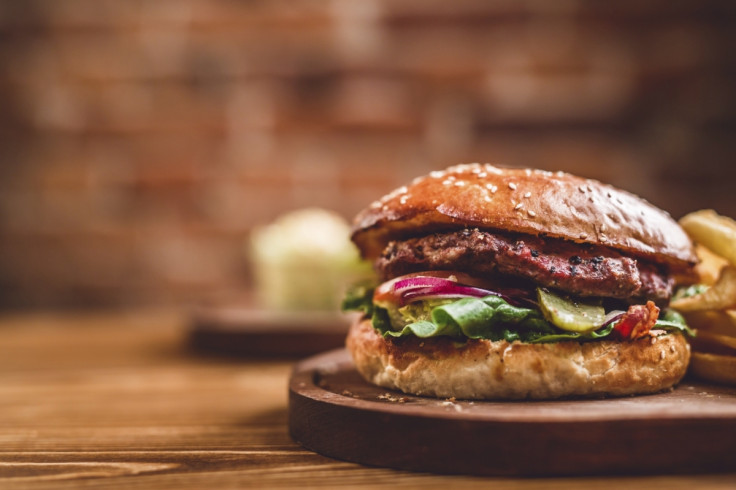 A burger-making robot is probably the best use of autonomous technology we can think of, a view clearly shared by San Francisco start-up Momentum Machines, which plans to open the world's first robot-powered burger bar in the city.
At the helm of the eatery, which will be located in San Fran's South of Market (SoMa) district, is a machine capable of cooking up 400 burgers an hour – covering the work of approximately three, full-time, human kitchen workers according to Momentum Machines. It'll do nothing to quell concerns sparked earlier in 2016 by ex-McDonald's boss Ed Rensi, who suggested the chain could start replacing workers with robots to reduce costs.
Momentum's robot won't merely be flipping patties, either. The machine will do everything from cooking the meat, adding toppings and ingredients and putting it all together into a bun (or toasted brioche, in this case). For customers, this means faster, cheaper burgers and less a chance of getting something you didn't ask for.
While the kitchen will be a human-free zone, Momentum is on the lookout for staff to help take orders, clean, restock and generally put a human face on the business. A job listing spotted by Tech Insider seeks out employees who are organised, achievement oriented, not afraid to get their hands dirty (all that machinery will need to be scrubbed, after all) as well as those eager to take on new skills not normally associated with restauranteering, such as software troubleshooting and product development.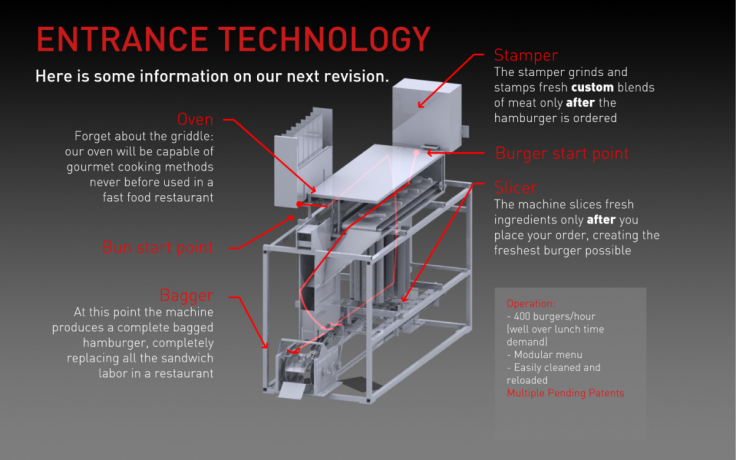 Momentum Machines published a design for its burger-bot in 2012, depicting a machine that could automate every part of the production process from grinding the fresh meat, slicing the ingredients, cooking it and then bagging the finished bun. All of this only takes place once the customer has placed their order meaning fresh burgers every time, and the robot is even capable of blending custom meat mixes.
"Our first device makes gourmet burgers from scratch with no human interaction," the company says on its website. "These burgers are fresh-ground and grilled to order and accented by an infinitely personalisable variety of produce, seasonings, and sauces. Serving a burger this great at such affordable prices would be impossible without culinary automation."
Granted, 400 burgers an hour is impressive. But where's the love?
© Copyright IBTimes 2023. All rights reserved.