How to appeal a parking ticket: This AI robot lawyer will fight your fines for free
DoNotPay chatbot created by 19-year-old student has overturned 160,000 parking tickets in under two years.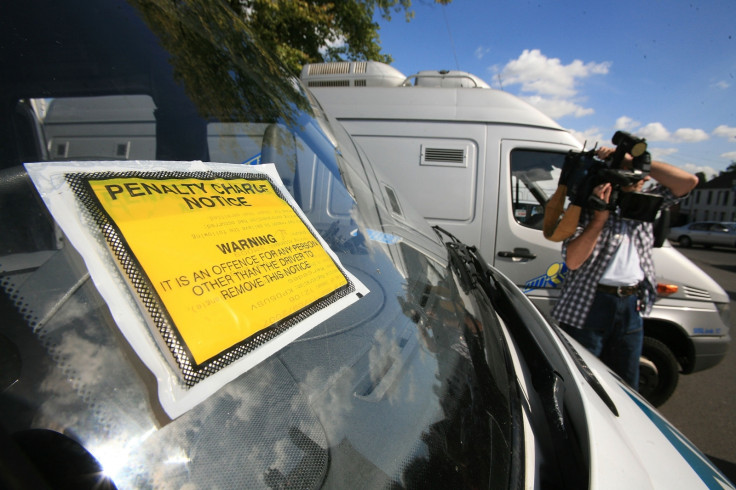 There are few moments in life as galling as seeing a parking ticket slapped onto your car windscreen but there may be hope in the form of a chat bot that has already helped to overturn 160,000 tickets in London and New York in just under two years.
The DoNotPay artificial intelligence service, created by a 19-year-old student, is called the "world's first robot lawyer" and uses a step-by-step chat-like system that asks a series of questions to find out the details of the issued ticket and then highlight areas where you can appeal the fine.
Since it went live in just under two years it has taken on 250,000 cases and managed to overturn 160,000 of them – giving it a respectable 64% success rate and saving ticketed road users a total of £2.9m.
Its creator, London-born Stanford University student Joshua Browder, was inspired to develop DoNotPay after he received 30 parking tickets in London and decided to study all the legal grounds to fight fines. He revealed that he accessed thousands of documents from the Freedom of Information Act and found that appealing a parking ticket was a rather systematic, by-the-numbers process.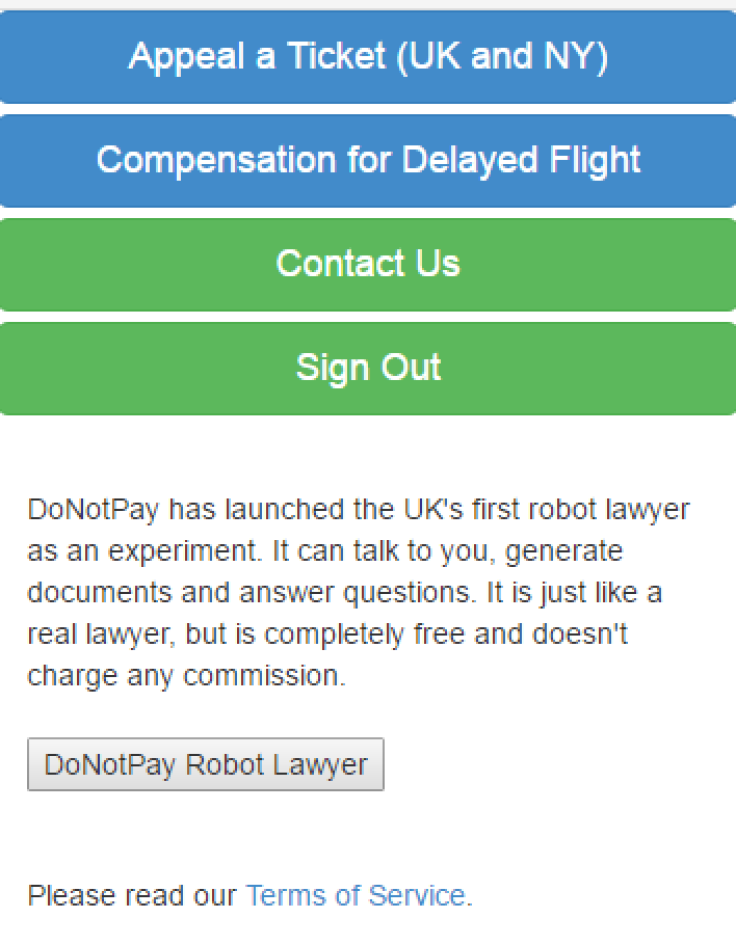 Currently the robot lawyer can fight parking fines and flight delays but more legal expertise is on its way.
DoNotPay.co.uk
Browder incorporated all this knowledge into a free-to-use website using an artificial intelligent system that offers multiple options to best describe why users should not be issued a ticket. Things like 'I entered the incorrect date on a permit' or 'problems with the signage' appear on screen and after clicking on the one applicable, you are prompted to fill out an information form. Once completed the robot lawyer will automatically generate a generic 'To whom it may concern' letter for you to print out along with instructions on what to attach (i.e. photos or other evidence) and send off to the relevant authorities.
It offers those who have been hit with a ticket and find the process confusing some clarity and those who think they have no option but to pay a fine may be enlightened to know they're in the right without realising it.
The DoNotPay robot lawyer is only available for use in London and New York at the moment but it is reportedly being prepared for Seattle. It's also expanding its legal expertise to offer advice on whether people may be eligible for compensation on things like delayed flights and Browder is working on helping giving the HIV positive and refugees an insight to their rights all without people having to shell out for high-cost lawyers. It's the future.
© Copyright IBTimes 2023. All rights reserved.