An Egyptian woman, once touted as the "world's heaviest" at 500kg (1102lbs), has been shifted from an Indian hospital following a row over her weight loss. Eman Ahmed Abd El Aty, now weighed 172kg, was admitted to Abu Dhabi's VPS Burjeel hospital on Thursday, 4 May to receive further treatment.
She will begin a year-long course of physiotherapy there, according to reports.
However, her doctor in India, Dr Muffazal Lakdawala, under whom she was treated has condemned her shifting and said it was a "mistake" to move her.
The development came after the 36-year-old's sister, Shaimaa Selim, accused doctors at Saifee hospital in the western Indian city of Mumbai, of lying about her weight loss.
She was also not happy with how the Indian medical team were proceeding with her treatment and released a video on social media alleging that her sister was unable to speak or move and had not shed half her weight what the hospital was claiming.
"I asked for help (in the Emirates) after noticing the lack of progress," Selim added.
But Dr Lakdawala said Selim's request to keep her sister in hospital until she was able to walk again cannot be fulfilled as orthopaedic specialists had already said Abd El Aty would never be able to move on her own.
He added that this had prompted Selim to make her allegations and also take the decision to move her to Abu Dhabi. "I am heartbroken to have Eman leave my care and to be told that I cannot continue my treatment of her in phases, as I had planned to.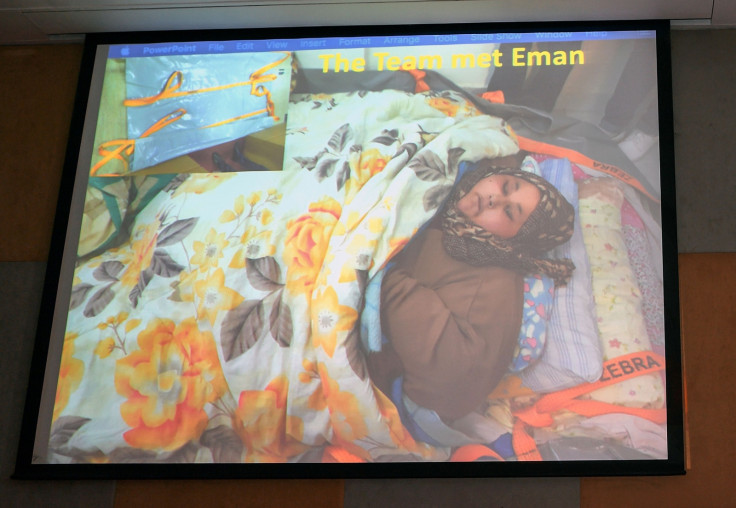 "However, I have confidence in her own ability to heal and we will always wish her the best in our hearts," the doctor said.
Abd El Aty, a resident of Alexandria in Egypt, had not left her house in almost 25 years until she arrived in Mumbai in January for a bariatric surgery.
Abd El Aty had earlier suffered a stroke and faced a series of other ailments, including high blood pressure, hypertension and diabetes and sleep deprivation because of her health condition.