Once touted as the heaviest woman in the world at 500kg, Egypt's Eman Ahmed Abd El Aty is now almost half her previous weight, bariatric surgeon Dr Muffazal Lakdawala, who is treating her, said on Tuesday (11 April).
Lakdawala said the woman was now leading towards a healthy and quality life as she had lost 242kg since her arrival in India in February.
The 36-year-old, a resident of Alexandria in Egypt had not left her house in almost 25 years until she arrived in the Indian financial hub, Mumbai for a bariatric surgery. She was bedridden all her life, unable to move or even roll over in bed because of obesity.
She lost around 100kg within days of her arrival as she was put on a strict liquid diet and physiotherapy. While, on 7 March, she underwent a weight-loss surgery called Laparoscopic Sleeve Gastrectomy and subsequently her weight dropped to 340kg.
However, it's the additional loss of 98kg within days after the surgery that has taken everyone by surprise. A Mid-Day report says Doctor Lakdawala's team is expecting another 150kg weight-loss in a year and a half.
Abd El Aty had earlier suffered stroke and faced a series of other ailments during the process, including high blood pressure, hypertension and diabetes and sleep deprivation because of her health condition.
Latest test reports showed that the woman was suffering from obesity because of a rare genetic defect, LEPR mutation. The LEPR gene gives instructions for making the leptin receptor protein that is involved in the body weight regulation and any mutation in it results in excessive hunger and rapid weight gain in the first few months of life, the Mid-Day report added.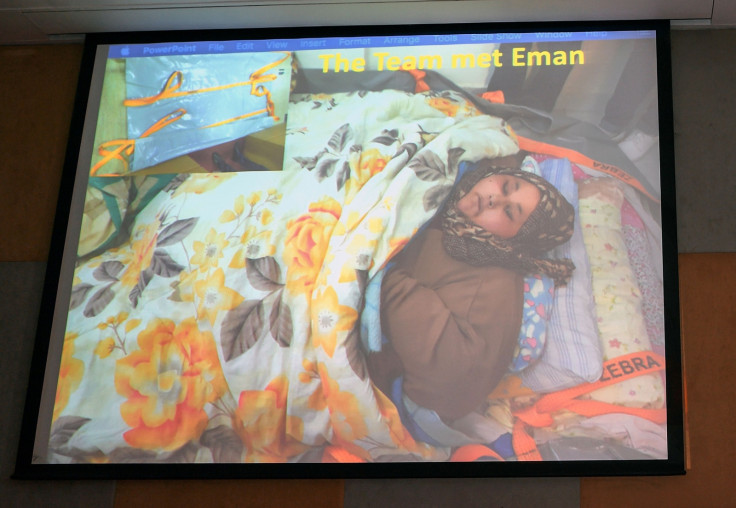 The heart, kidneys, lung and fluid levels of Abd El Aty are now under control. However, she continues to be paralysed on the right side and suffers occasional seizures as a result of a brain stroke she had suffered three years ago.