An Egyptian woman, who is believed to be the heaviest woman in the world at 500kg (1,102 pounds), has successfully undergone a weight-loss surgery in India, doctors have said on Thursday, 9 March. She has now reportedly lost more than 100kg.
Eman Ahmed Abd El Aty, 36, a resident of Alexandria in Egypt had not left her house in almost 25 years until she arrived in the Indian financial hub, Mumbai in February, for a bariatric surgery. She was bedridden all her life, unable to move or even roll over in bed.
She was operated at Mumbai's Saifee Hospital by a team of doctors led by bariatric surgeon, Dr Muffazal Lakdawala. Her weight has now been brought under 400kg since she arrived in Mumbai in early February.
A spokesperson for the hospital said Abd El Aty was likely to lose more weight in the coming months.
"Eman successfully underwent a Laparoscopic Sleeve Gastrectomy on March 7th 2017 at Saifee Hospital. She had an uneventful surgery and anaesthesia course. She is now on oral fluids and accepting them well. The future course of action for the medical team working on her will be to correct all her associated medical problems, to get her fit enough to fly back to Egypt as soon as possible," AFP reported.
Indian media reports suggested that Abd El Aty suffered stroke and faced a series of other ailments during the process, including high blood pressure, hypertension, diabetes and sleep deprivation.
According to medical experts, Abd El Aty was born at 5kg at birth and was suffering from a disruption of the glands as well as from a parasite called elephantiasis. Both the conditions are extremely devastating for the patients as the former is responsible for the storage of huge amount of water in the patient's body and the latter leads to extreme swelling, resulting into overweight.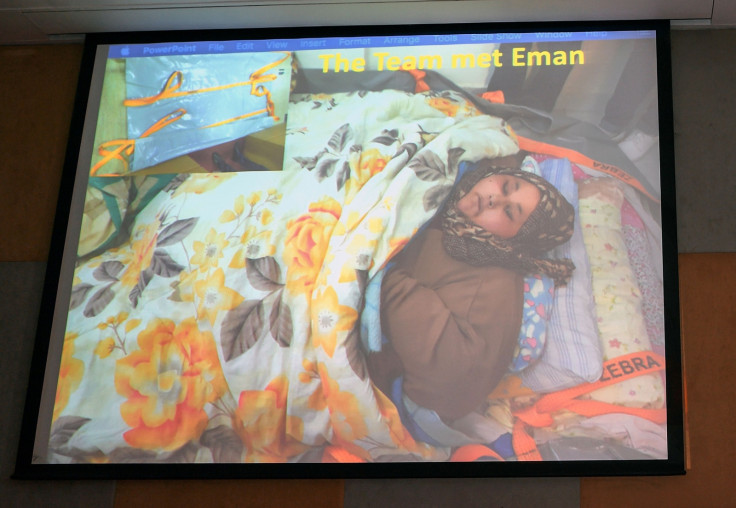 The weight-loss surgery, also known as bariatric surgery in medical terms, is used as a last option to treat people whose obesity pose danger to their life.