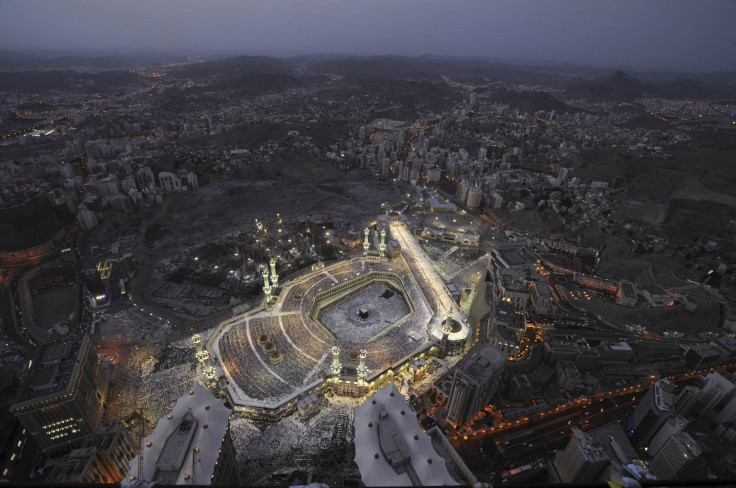 Touted as the largest hotel in the world, the under construction Abraj Kudai hotel in Mecca is scheduled to open for tourists by 2017. However, some financial experts believe that the massive project being built at a cost of around $3.5bn (£2.6bn) by the Saudi Arabian Ministry of Finance may miss the deadline.
Construction firm Dar Al-Handasah group has designed the hotel project that will offer 10,000 rooms and more than 70 restaurants across the 1.4 million square metre complex. The hotel is being built in the Manafia area of Mecca's central zone — roughly 2km away from the holy Islamic pilgrimage site.
The hotel will reportedly have 12 towers that will comprise between 30 and 48 storeys. There are also plans to construct four helipads on the roofs. The hotel complex will also have a convention centre and a ballroom that will be built on a dome located on top of two mid towers. Additionally, there will be a bus station, shopping mall, restaurants, food courts, conference centre and car parks.
With its 10,000 luxurious rooms, this hotel has already defeated Malaysia's First World Hotel, which has 7,351 rooms, in room count. The hotel will also have the world's largest dome atop its tallest tower, the Indian Express reported.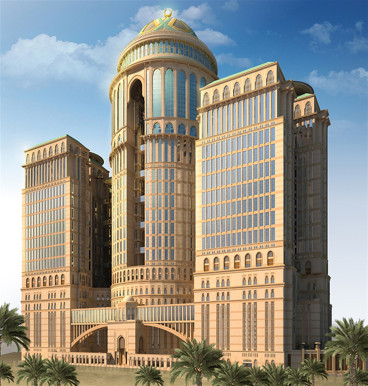 Although the construction firm has scheduled its opening for 2017, considering the large scale work that remains pending, some financial experts were quoted in a Forbes report as saying that the 2017 deadline would need a revision. The construction could have to be extended to 2018, the experts said.
On completion, the hotel is expected to become a major attraction in Saudi Arabia and in the holy city of Mecca that hosts thousands of Muslim pilgrims every year. Considering the fact that the hotel could be visited by the royals from the kingdom, the builders have reportedly made provisions to keep several floors exclusively reserved for the royal visitors.