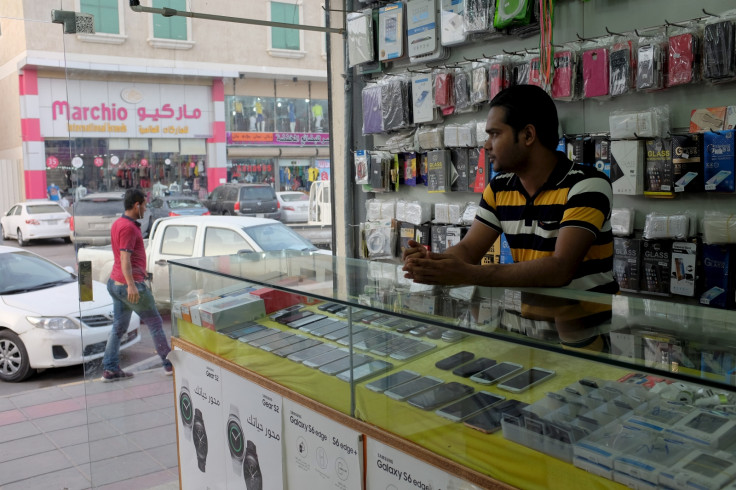 Indian authorities are believed to be planning a large-scale evacuation from Saudi Arabia and Kuwait after more than 10,000 jobless Indian workers have been left starving. As part of the preliminary measures, food aid has been sent to thousands of workers in Saudi Arabia. Indian Foreign Minister Sushma Swaraj has described it as a "food crisis".
The workers have been stranded with no wages after losing their jobs in local industries and construction firms.
"Large numbers of Indians have lost their jobs in Saudi Arabia and Kuwait. The employers have not paid wages, closed down their factories," Swaraj wrote on Twitter. While she said the situation is manageable in Kuwait, it is getting out of hand in the oil-driven Sunni kingdom of Saudi Arabia.
Junior Foreign Minister V K Singh is expected to travel to the kingdom in the coming days while another senior minister will visit Kuwait. An unnamed senior source told The Hindu newspaper that Indian authorities are planning a massive evacuation by issuing exit visas to the jobless Indian workers. However, a final decision on the departure of the Indian workers is to be taken only after Singh's visit.
Earlier, Swaraj appealed to the three million-strong Indian community in Saudi Arabia to help their fellow "brothers and sisters". The Indian consulate in Jeddah sent a message on Twitter saying "mission accomplished" after posting pictures of distribution of food materials to the workers. Swaraj said she was monitoring the situation on an hourly basis.
Local construction companies and other business, which mostly depend on state contracts, have taken a bad hit owing to persistently low oil prices. This has adversely affected millions of workers, who have now been laid off without wages.