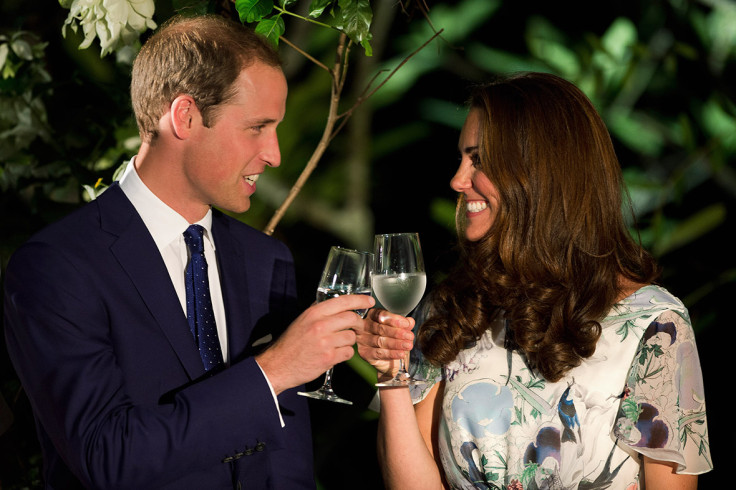 Prince William and Kate Middleton are holidaying in style as they enjoy a family getaway to Biarritz, in south west France. The royals have taken their children, Prince George and Princess Charlotte, with them for their annual summer break and are staying at the opulent Hotel du Palais.
According to French newspaper Sud Ouest, the hotel, which was once the summer palace of 19th century Emperor Napoleon III and his wife Eugenie de Montijo, is the perfect retreat for a future King and heir.
While a basic room costs £422 ($561) a night, the British royals are most likely occupying the Imperial suite in the hotel at approximately £3,000 a night. The exclusive hotel is described as "neither passe or pompous but profoundly elegant" boasting two restaurants where the royal family can expect to dine on fine cuisine, courtesy of Michelin star chef Jean-Marie Gautier.
According to Mail Online there's also a luxury spa, including a Turkish bath and solarium, a welcome retreat for a busy mother of two in need of a break from baby duty.
The Duke and Duchess of Cambridge set off for the family break on 26 July, borrowing an £8m Cessna private plane from the Duke of Westminster for the short flight to Pau-Pyrenees.
It was originally thought that Kate was travelling alone to visit relatives, however, it was later reported that the whole family were travelling together, along with the children's nanny, Maria Borrallo.
It is the latest private holiday for the Duke and Duchess, who had earlier escaped for a secret skiing holiday with friends. The pair have in the past been accused of being work-shy, despite their hectic schedule of royal engagements
Prince William responded to the criticism, saying he would be willing to take on more royal duties when they are handed over to him, but for now, he is focused on his role as a father of two.
"I am concentrating very much on my role as a father," he explained. "I am a new father and I take my duty and my responsibility to my family very seriously. I want to bring my children up as good people, with the idea of service and duty to others very important, but if I can't give my time to my children as well then I worry about their future.
The couple announced this week that they plan to visit Canada this autumn for an official royal tour.