Singapore: World's most expensive dining experience that comes with a helicopter ride and diamond ring
The $2m experience includes 18 courses and you get to take home an armchair and diamond-encrusted chopsticks.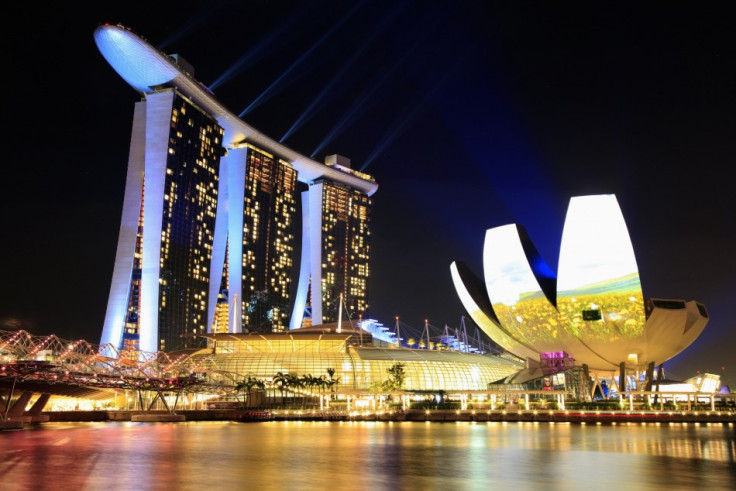 The world's most expensive dining experience has just been launched in Singapore for one lucky couple. Costing a cool $2m (£1.54m; €1.81m), the fine dining experience will take a pair of diners on a "zenith of all experiences."
The eight-hour dining event will kick off with a 45-minute helicopter ride over Singapore. There will be a drive in chauffeured Rolls-Royce and a luxury private cruise as well. After all the travel by air, land and water, the two guests will be taken to the top of the Marina Bay Sands Hotel.
Here, the couple will have a 360-degree view of Singapore and 10,000 fresh roses to fill the air with lovely scents while a live band will entertain them as they are treated to an 18-course dinner offering a Modern Asian Degustation menu that will be served at sunset. The menu includes fresh Belon oyster with champagne foam, Almas Caviar, air-flown Alaska wild salmon and apple-wood grilled Mishima sirloin paired with world-class wines such as the 1988 Salon 'S' champagne, the 2008 Domaine Leflaive Chevalier-Montrachet Grand Cru and a 1972 Oremus Tokaji Aszu 5 Puttonyos.
That is not all. Personalised engraved diamond-studded chopsticks and custom-made designer armchairs will be gifted to the lucky diners. Yes, they can actually take the armchairs and chopsticks home!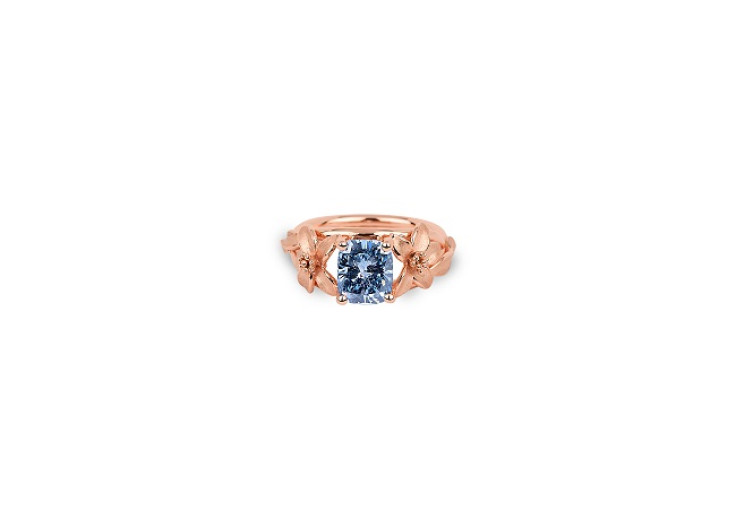 The night will end with the presentation of a rare 2.08 carat Fancy Vivid Blue Jane Seymour diamond ring, accompanied by Louis XIII de Remy Martin cognac with fireworks in the background.
According to Channel News Asia, the rose-gold plated platinum ring set with a custhion-cut fancy vivid blue diamond was created to celebrate British actress Jane Seymour. It is the world's only celebrity ring that is not pre-owned. Blue diamonds of this size and quality are said to be among the rarest and most sought after.
The experience is being offered by Russian diamond group World of Diamonds and CE LA VI Singapore, to celebrate their 15-year partnership Ce La Vi is a lifestyle brand that has a string of restaurants in Singapore, Bangkok, Hong Kong and Saint Tropez. Karan Tilani, WOD director said: "This could be the ultimate proposal, an exceptional occasion or simply a celebration of life."
CE LA VI Singapore's CEO David Sarner said: "We live to create unique experiences that stimulate the senses, elevate the spirit, amplify passion and fuel the pursuit of pleasure."
According to the organisers, not everyone can savour the experience. They reserve the right to offer the experience to "a qualified individual at the discretion" of the organisers.
© Copyright IBTimes 2023. All rights reserved.