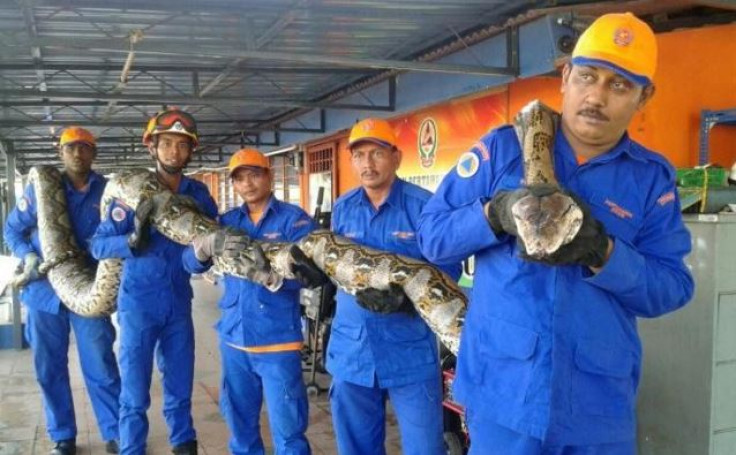 What is believed to be the largest snake ever captured alive has been found on a construction site in in Penang, Malaysia, a favourite destination for tourists.
The eight metre monster, reported to weigh 250kg was discovered on an uncompleted flyover on the Island's Paya Terubong district. Malaysia's Civil Defence Force captured the reticulated python, the longest reptile species in the world after a 30 minute operation to capture it.
Herme Herisyam from Malaysia's Civil Defence Force told the Guardian newspaper that the mammoth snake was captured on 7 April and confirmed the estimated measurements.
The Malaysian Civil Defence Force, which includes disaster and emergency relief departments has shared images of the large snake. In one picture more than a dozen men can be seen holding the snake.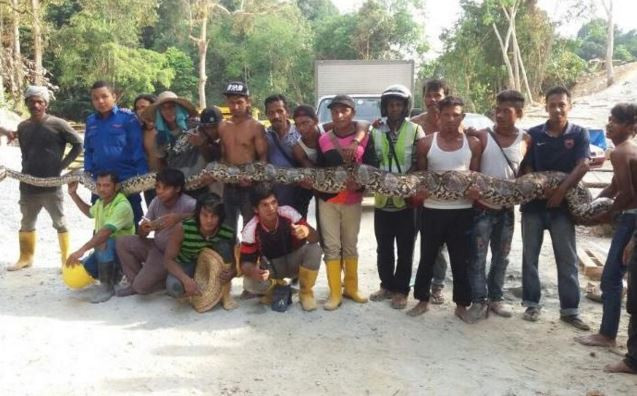 In another, uniformed members of the civil defence brigade can be seen carrying the snake over their shoulders while one man holds its head.
Prior to the discovery of this latest Malaysian specimen, the largest reticulated Python in the world was Medusa which is owned by the Full Moon Productions in Kansas City.
Medusa was measured to a length of 7.67 metres (25 feet, 2 inches) in its official Guinness world record measurement, on October 12, 2011.