More than 260,000 homes have lost power and thousands of people have been evacuated as a super typhoon sweeps through China and Tawian.
The category 5 super-typhoon Meranti, the world's strongest typhoon of 2016, has seen flights cancelled and schools close as it hits Taiwan, which has already begun to feel the effects of the storm.
Power cables have been pulled down, buildings have been damaged by falling debris, vehicles have been overturned in the streets and further damage is expected from the extensive flooding brought about by the storm, CNN reported.
Winds of 190mph have been reported for more than 24-hours, with the typhoon throwing out potentially stronger gusts of wind as it moves.
Internal flights in Taiwan and some in China have been cancelled and many international flights will also be affected by cancellations and delays.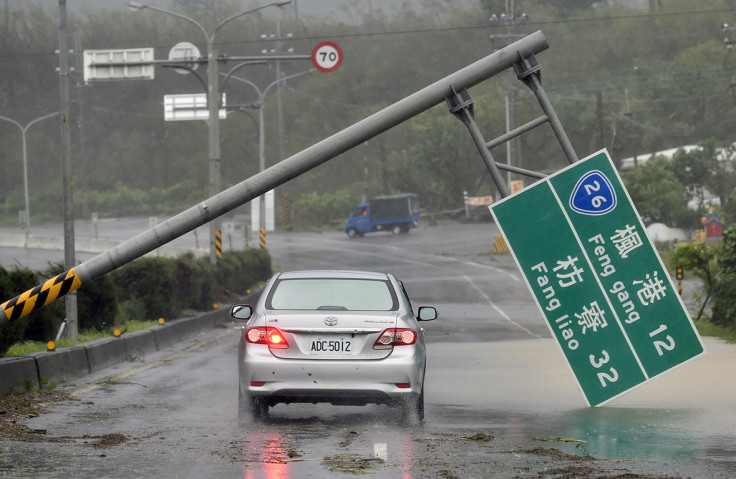 The typhoon is expected to move from Taiwan on to China on 15 September, with people in the Fujian and Guangdong areas already getting ready to be evacuated in preparation for the worst typhoon to hit that region of China in almost 60 years.
Emergency measures are currently in place in six of the country's south-eastern provinces, which are expected to see the worst of the storm.
However the country has previously seen severe damage caused by a tropical storm, with typhoon Morakot leaving 700 people dead in 2009 and causing billions of pounds in damage.