It could have been a storyline from his own television show; Jeremy Kyle has found love with his children's nanny after divorcing his second wife.
The father-of-four, 51, is said to have fallen for 35-year-old Vicky Burton after being romantically linked for two months, according to a source. They first met when she began working for the family many years ago.
Adding to the celebrity cliché that many high-profile stars have succumbed to, the young woman was photographed alongside Kyle and his former wife of 13 years Carla Germaine and two of their three children in Barbados of July 2013. Burton spent a great deal of time with Kyle and his second wife over the course of their marriage.
Kyle – who met former model Germaine in 1999 while presenter on a 96.4 radio show – became a single man once again in February 2016 after his divorce was finalised. The romance with Burton is the first since the split.
A friend close to Kyle said: "It's very early days but he's very happy. The relationship is just starting out so who knows what the future will hold?
"Vicky is much loved by all the family. Jeremy's children have been at the forefront of his mind. He has dealt with his new romance very sensitively," The Mirror reports.
"His children have been made aware. He has also told Carla. There's no animosity. He's been single for a long time and deserves a bit of happiness," the source added.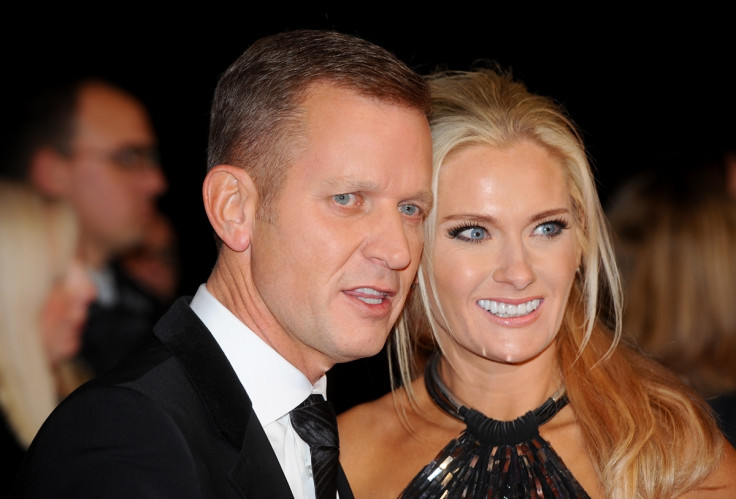 Burton left her job as nanny to Kyle's children nine months ago to pursue other work, but she had been a part of the family's everyday life since they were very young. Kylie's children are now aged 13, 10 and seven.
News of Kyle's new relationship will no doubt fascinate viewers and individuals who take his advice on The Jeremy Kyle Show. He has been hosting the ITV talk show since 2005, and began hosting a US version of his eponymous show for two seasons.
Along with two failed marriages, Kyle has had a dramatic personal life involving a carefully concealed and destructive gambling habit during his first marriage to Kirsty Rowley, and testicular cancer in 2012.
IBTimes UK has reached out to Kyle's rep for comment.