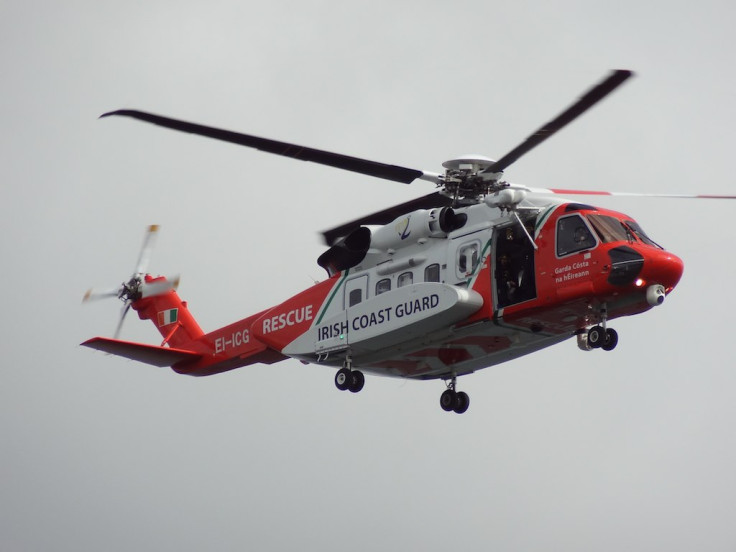 The wreckage of Irish coastguard helicopter R116 has been found off Mayo coast in the Republic of Ireland.
The Sikorsky S92 helicopter crashed during a coastguard operation on 14 March with four crew members on board.
The wreck was located by an underwater remotely operated vehicle (ROV) about 60m off Blackrock island off the north of Mayo coast. It was found close to where a signal from the helicopter's black box was detected last week.
The helicopter's pilot, Captain Dara Fitzpatrick, was rescued from the sea in the early hours of 14 March but died in hospital the following day. Hundreds of mourners gathered for her funeral at St Patrick's Church in Glencullen, County Dublin.
Rescue workers said they are hopeful the bodies of the three missing crew members, Captain Mark Duffy, winchman Ciaran Smith and winch operator Paul Ormsby, will be found inside the helicopter.
The Chief Inspector of the Air Accident Investigation Unit (AAIU), Jurgen Whyte, told Irish broadcaster RTÉ. "We have the wreckage, it's now just a matter of getting a weather window." The rescue operation was called off due to severe winds which are not expected to ease off until Thursday (23 March).
Whyte added: "All we can say is that the aircraft tail made contact with some solid structure – likely a rock in a placement at a glancing blow. From there we are of the opinion that the aircraft entered the water at some distance later."