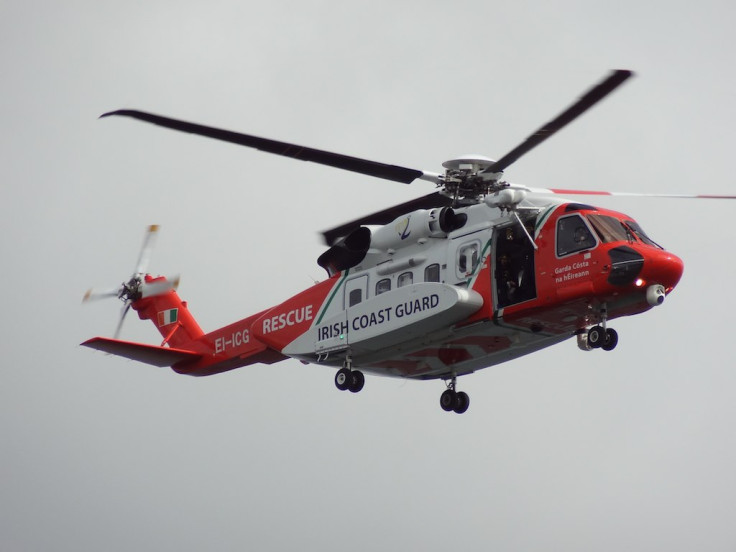 A Irish coastguard helicopter has gone missing off the west coast of Ireland with four crew members on board. A search is underway six miles to the west of Blacksod Bay in County Mayo to find Rescue 116.
One of the four crew members has been found among debris in a critical condition, according to the BBC. The search party reportedly includes helicopters and local fishing boats.
The Dublin-based crew lost contact at approximately 1am today (14 March). They had been providing cover for another coastguard helicopter – Rescue 118 – that had attended an emergency 150 miles off the Irish coast, the Irish Times reports.
Declan Geoghegan from the Irish Coast Guard told the BBC: "We don't know what happened and obviously there will be an air accident investigation into it. We'll continue to search for the missing crew members until such time as we have recovered them and the flight recorder."
An earlier statement from an Irish Coast Guard spokesman said: "The Sligo-based Coast Guard helicopter R118 completed an early morning medical evacuation (medevac) of a crewman requiring urgent medical attention from a UK-registered fishing vessel approximately 150 miles west of Eagle Island in County Mayo.
"Owing to the distance involved safety and communication support, known as Top Cover, was provided by the second Coast Guard helicopter, the Dublin based R116."
"At approximately 1am contact was lost with one of our SAR Helicopters. A major sea search is ongoing off the County Mayo coast approximately six miles west of Blacksod.
"The search operation is being coordinated by the Coast Guard Rescue Coordination Centre in Malin Head. Both helicopters refuelled at Blacksod prior to transiting to the scene."