US reality TV show Divorce Court became exciting recently when a man made the astonishing claim that his wife had sex with nine members of legendary hip hop group Wu-Tang Clan.
In a recent episode, Nathan Sellers told Judge Lynn Toler that his wife, Lia Palmquist, had enjoyed a night of passion with the entire group, consisting of surviving rappers Method Man, RZA, Ghostface Killah, the GZA, Raekwon, Masta Killa, U-God, Inspectah Deck, and Cappadonna.
Explaining her husband's accusations, Palmquist said: "This sounds ridiculous, but he accused me of sleeping with the entire Wu-Tang Clan," to which Sellers hit back persistently: "She did."
After admitting that she "had an amazing night" backstage with the group, Sellers shot back with the witty comment: "She gave Wu some Tang," much to the amusement of the audience.
Continuing her recollection of the evening in question, Palmquist told the Judge: "Nothing inappropriate happened and let me just put on the record that Wu-Tang [are] nothing but gentleman. They treated me highly respectful."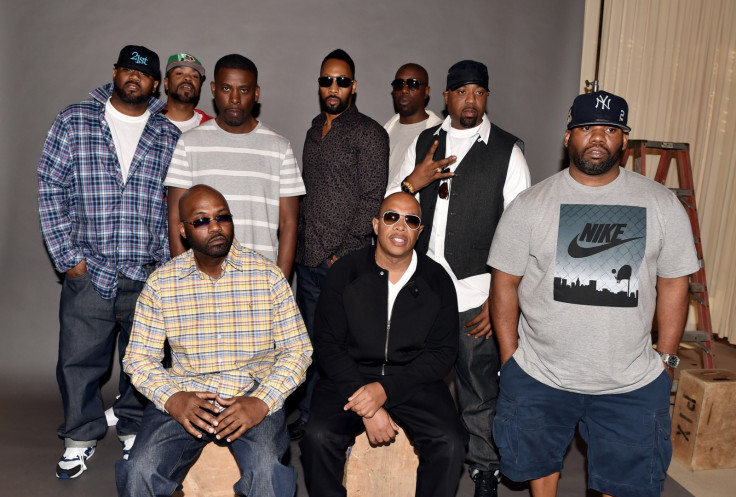 "I would never cheat on [Sellers]. I don't know if this is appropriate to say but I would never be a bust-down or a groupie in that type of situation."
Palmquist insists that she although she went back to Wu-Tang's tour bus and hotel, they simply "[hung] out all night" and "talked" until 7am.
However, Judge Toler wasn't buying her story entirely and told her: "But you stayed out all night, got on a tour bus with a band... that's 'bust-down' behaviour."
According to Divorce Court, the couple have been together for five years after meeting at a Halloween party. However, Palmquist says their sex life is "non-existent", which is an issue as she would like to start a family with Sellers.
Watch the clip that has gone viral below: