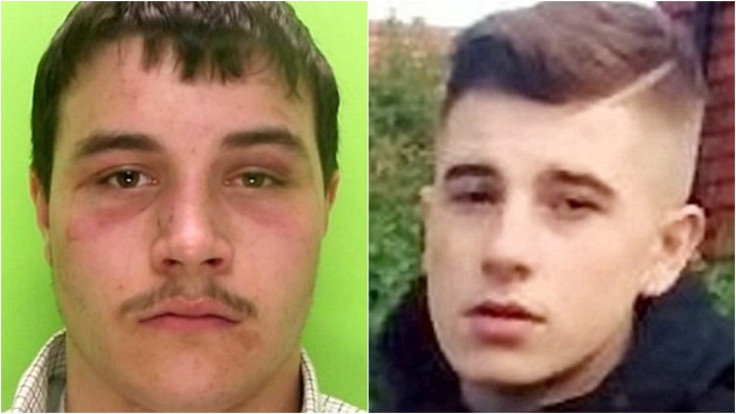 An 18-year-old wrestling fan has been sentenced to more than three years behind bars after killing a 14-year-old boy by body slamming him to the ground.
Cole Mackin, from Nottingham, had been involved a "minor" row with Reece Seagrave over £5 when he knocked the youngster unconscious by grabbing his legs and throwing him to the ground.
Reece was taken to hospital by ambulance but was declared dead the same day.
Mackin, who was aged 17 at the time of the incident back in April, admitted manslaughter at Nottingham Crown Court.
He was sentenced to three years and eight months in a young offenders institution on Tuesday (19 December) – but has been told he could spend just half of that behind bars and the rest on licence.
The court heard how Reece had been at home with his father in Aspley on the evening of 20 April when he went out.
The young teen came across Mackin and two others in Tenbury Crescent and asked to borrow £5 off Mackin, prompting a dispute between the pair.
CCTV footage showed Mackin then grab Reece's legs at the knees, raise him up before throwing him to the ground, with him landing on his head or upper back.
Steven Gosnell, defending, said: "Cole Mackin cannot explain why he did what he did. It happened in an instant.
"He describes it as a wrestling move. One of the passions of them as friends was wrestling."
Reece began vomiting while unconscious, prompting Mackin to put him in the recovery position.
He told a passing motorist Reece had had "too much to drink and smoked too much weed" before later running to a neighbouring home and asking a female resident for help, the court heard.
Mackin told the resident: "Can you come and look at this person? I think he is dead. I think I have killed him."
Prosecutor Andrew Vout said: "She found Reece on his back, and called an ambulance. This was 26 minutes after he was thrown to the floor and knocked unconscious."
The woman started CPR initially with help from Mackin, who eventually left the scene to go to his mother's house. He later handed himself in to police.
Reece was taken to Nottingham Queen's Medical Centre but died later that evening. The cause of death was choking, caused by the stomach contents blocking the windpipe following the head injury.
The judge told Mackin: "Your actions were wholly unjustified and although they occurred in the spur of the moment, the body slamming of Reece was both aggressive in its nature and obviously dangerous.
"Body slams are particularly dangerous manoeuvres."
In a victim impact statement read to the court, Reece's mother Michelle Saxton said: "Although I had heard stories about Cole being a bully around the estate, I thought my baby was safe. How wrong I was.
"No one should have to live with this pain for something so senseless. I hope Cole gets punished for what he did, and I'd like to ask him: 'Why?'
"To lose my baby at 14 years old is heart-wrenching. He was kind, gentle and funny, and didn't have a bad bone in his body."