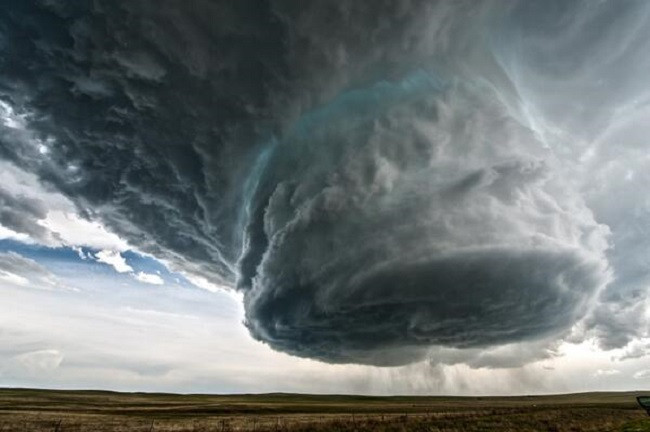 It looks like the end is near... as a spectacular time lapse video captures a spinning supercell storm in Wyoming.
A group of storm chasers, known as Basehunters Chasing, filmed the incredible footage while driving from the town of Wright to Newcastle.
It has been watched by more than 2.5 million people so far on YouTube.
The amazing structure was formed as hot air from the desert mixed with cold air from the Rockies, and was followed by heavy rains and hailstones the size of baseballs.
Supercell thunderstorms are responsible for nearly all the significant tornadoes in the US and are known to produce extreme winds and flash flooding. They can attain speeds over 100 miles per hour.