Take a look at a newsstand and you're bound to see Cheryl Cole, Simon Cowell or both on the front cover of a magazine or newspaper, probably with the headline "They're Back!" slapped across their preened faces.
Indeed they are back (tomorrow, 30 Aug), but for all their smiles and borderline creepy flirty playfulness the return of X-Factor's two biggest judges remains a big step backwards, and let's not forget why Cowell is back in the first place.
Earlier this season The X-Factor USA was cancelled by Fox after three seasons, prompting Cowell to make the transatlantic trip back to the UK with his tail firmly between his legs. In the States his show was regularly trumped in the ratings by stalwart American Idol (on which Cowell was a long-term judge) and The Voice.
Meanwhile since his departure from the UK X-Factor in 2010, the show's ratings have steadily declined from an all-time peak average of 14.13 million in 2010 to 12.41 million in 2011, 9.63 million in 2012 and 9.45 million last year.
During that time BBC One's Saturday night reality showcase Strictly Come Dancing has cha-cha-cha'd from strength to strength, last year scoring a bigger audience for its final than X-Factor for the fourth consecutive year as X-Factor scored its lowest final ratings since 2005.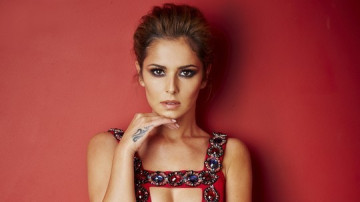 This ratings decline has clearly been a reason for Cowell's return, but old faces won't reap long-term results. Another factor in X-Factor's decline has been a big reduction in quality. Fans love to point and laugh at the bad acts, then be angered by them during the live shows, but typically there's at least two or three contestants with something verging on genuine talent.
Even the most ardent X-Factor fan would tell you the last two years have disappointed, and that disappointment is clear when you look at the two winners. James Arthur has been something of a disaster since his win in 2012, courting controversy with his choice of lyrics and getting into public spats with comedians Frankie Boyle and Matt Lucas.
Last year's winner Sam Bailey is the complete opposite, but that in itself is a problem too. An incredible voice is enough to win a competition, but lacking the x-factor of the show's title means you'll probably be no more than a flash in the pan (why hello there Joe McElderry, Matt Cardle and every other male winner).
The X-Factor is little more than a desperate search for a goldmine and Sam Bailey is not that. Her victory over Nicholas McDonald and Luke Friend in the final (what a terrible line-up that was) was evidence that by that point the show's producers had given up, well aware that there weren't going to be any One Direction or Leona Lewis superstars.
Cole and Cowell peddling the old routine will see ratings rise initially, but a long term reversal of fortunate can only come with the uncovering of a new pop megastar. If one isn't found this year and if Strictly wins once again, maybe it'll be time for ITV to pull the plug and try something new.